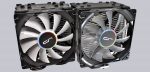 Conclusion and overall impression …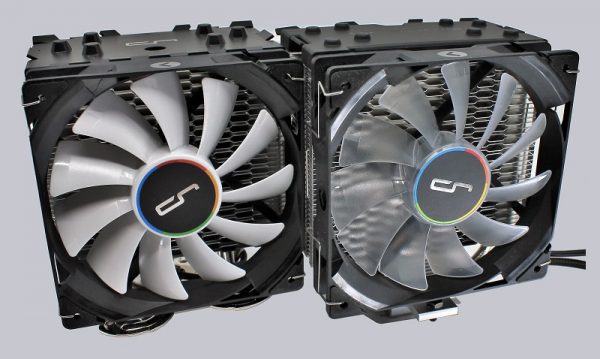 Both Cryorig H7 coolers were able to convince us in the test with a good cooling performance, whereby the H7 Quad Lumi surprisingly could deliver only slightly better results than the H7 despite 4 instead of 3 heatpipes. Both coolers also impressed with their low sound level.
In addition, we enjoyed the great RGB effects of the H7 Quad Lumi very well. The H7, however, can score with a lower price. At least as long as you do not order the additional AM4 Upgrade Kit in the online shop, where it also beats again with about 4-5 Euro. Here we recommend the direct contact to the manufacturer – see our AM4 cooler kit overview.
What we did not like so much was the cooler assembly. Although Cryorig advertises this with a very simple installation, other manufacturers solved this in a better way, both in terms of handling and effort.
But once the assembly has been completed, we think both coolers are a good choice in the respective price segment 👍
With this good overall result and innovative RGB effects, the Cryorig H7 Quad Lumi receives our OCinside.de purchase tip award 03/2018.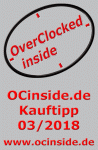 Tip: In the interactive Fit for Fan guide you can virtually fit coolers onto different motherboards and listen to many – the Cryorig H7 and H7 Quad Lumi will be included in the next update.
For a comparison with other coolers, take a look at our CPU cooler chart 2016 on the Intel Core i5 PC. Here is our CPU cooler comparison 2016, tested on an Intel Core i7 PC system. And here is again our CPU cooler chart with CPU coolers before 2016. A direct comparison to our previously tested coolers is however not possible here, since the test system has changed fundamentally in the meantime.
Discuss in our forum and share experiences about the Cryorig H7 / H7 Quad Lumi …
Here you can buy the Cryorig H7 series at a reasonable price.
Read on in the hardware test area with several hardware reviews …