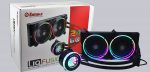 Construction, design and features …
Before looking at the details, let's take a look at the Enermax LiqFusion 240 water cooling system from all sides in our 360 degree view.

Let's start with the construction of the fans. They have attached rubber elements on both sides for decoupling and front side a circumferential milky ring for lighting.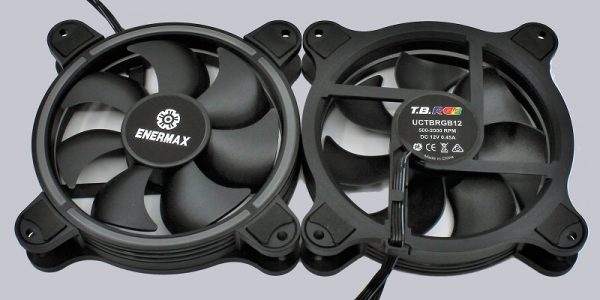 Laterally, this is continued over 3 further gradations.


From above you can see the flow indicator in the CPU cooler.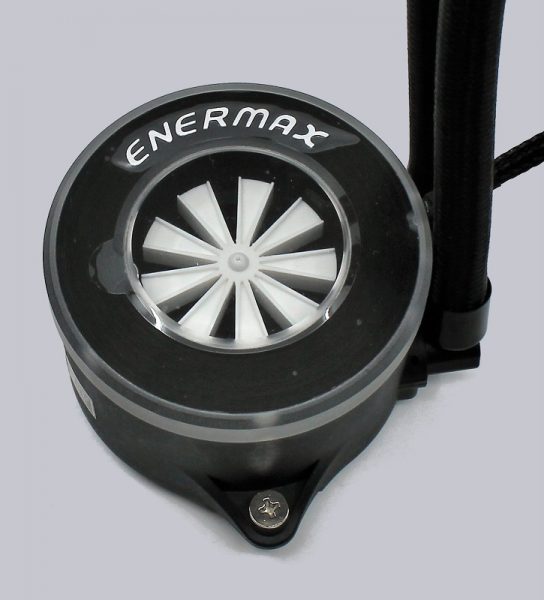 The acrylic glass is protected with protective film from scratches.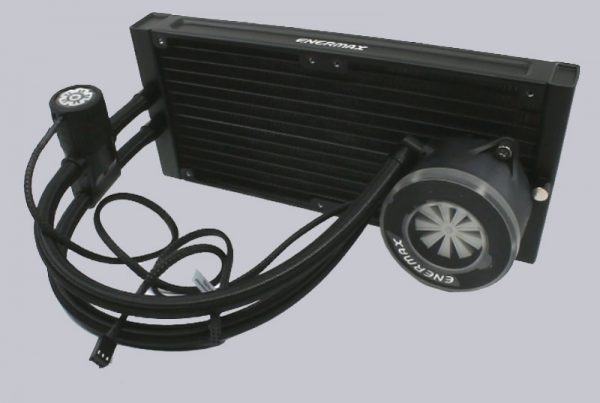 On the side we find the refill opening on the CPU cooler.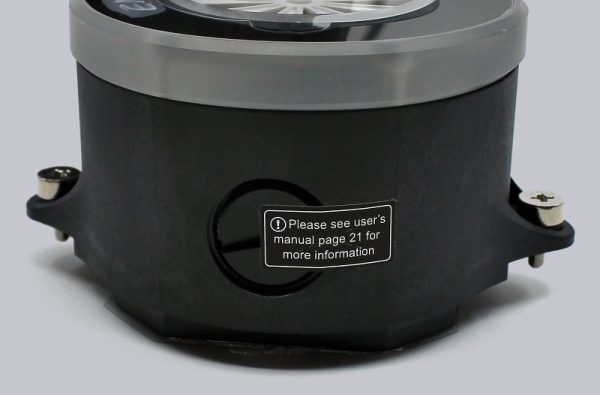 The underside is also protected with a foil from scratches …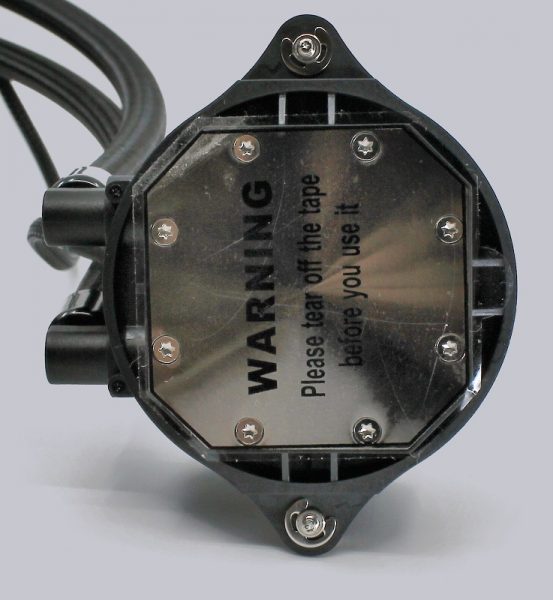 … and polished pretty well.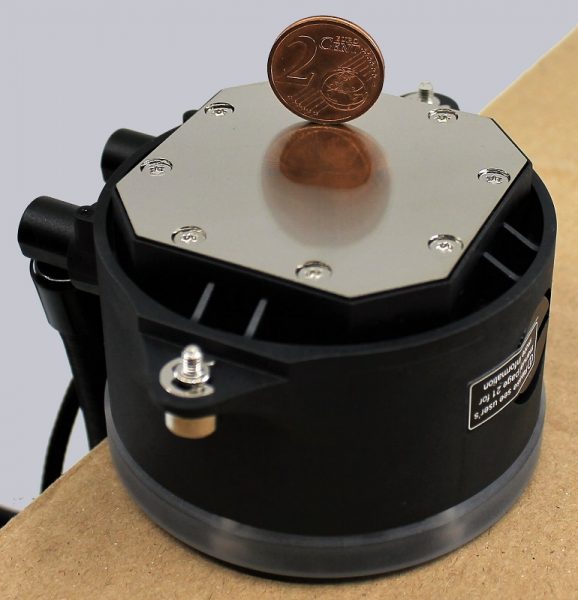 Due to the flow indicator, the pump is not mounted as usual for AIO water cooling in the CPU cooler, but separately on the hose.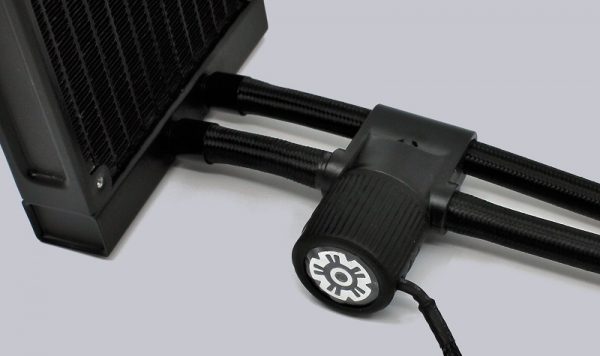 The radiator has the Enermax logo on the side.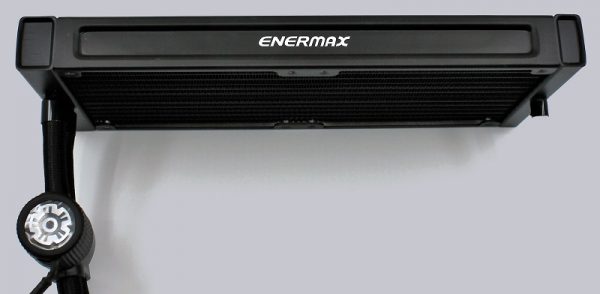 On the opposite side of the hose we find another closure, which we consider to be another filling opening, but this is not described in detail in the manual (in contrast to the opening on the CPU cooler).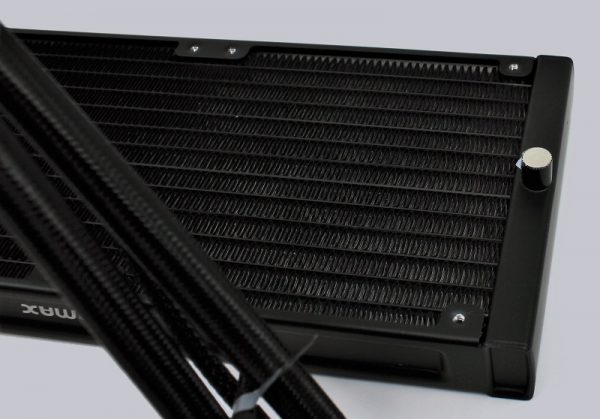 The RGB controller is kept simple, but if the mainboard does not provide a suitable connection for the LiqFusion 240, it still offers some nice effects.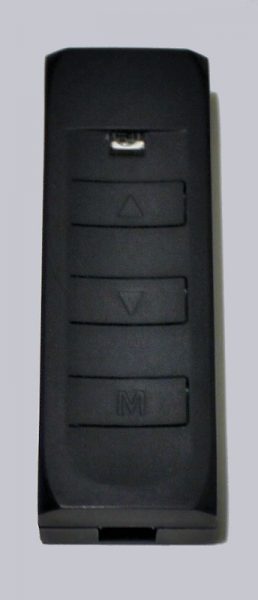 Enermax LiqFusion 240 Installation …