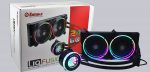 Installation …
For mounting, we first attach the LED fans to the radiator. Then, as always, we prepare the backplate.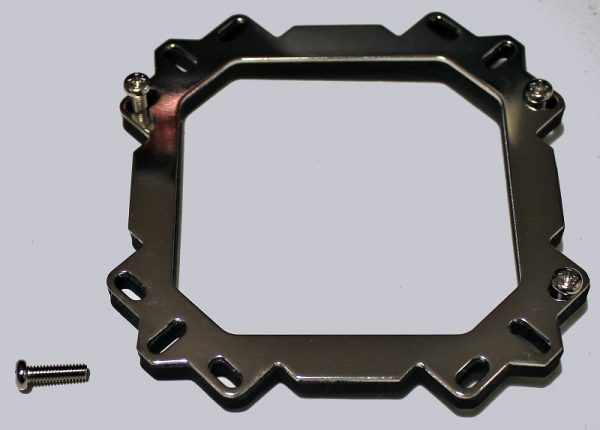 The screws are then inserted from below through the mainboard and secured with knurled nuts.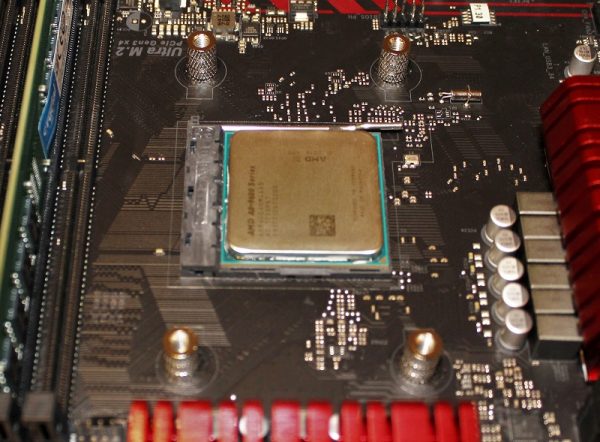 On the screws we screw a mounting frame and then screw the CPU cooler to it. Finished 🙂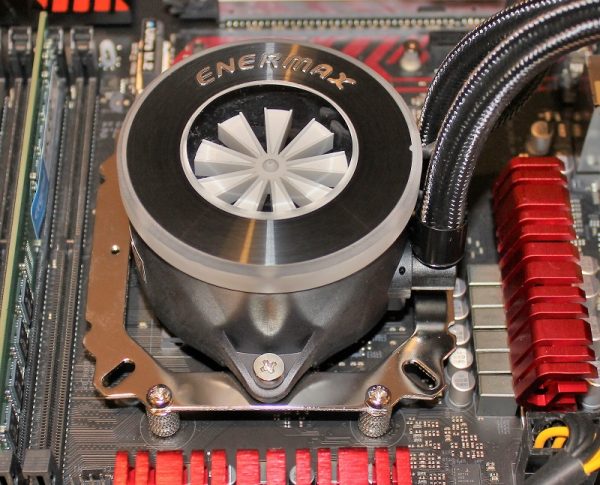 The installation is done quickly and easily.
Enermax LiqFusion 240 test setup and results …