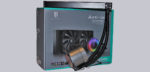 After we've recently tested the Assassin 3 aircooler from Deepcool, the 240mm AIO Castle 240EX follows today, which wants to score with special aRGB lighting and Deepcool's exclusive anti-leak technology. In the following test on OCinside.de we will find out how the water cooling performs and if the optics are convincing. As always with new videos and sound samples.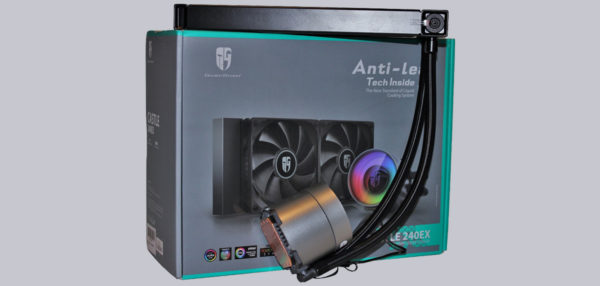 Thanks for the support …
Many thanks for the support to Henro and the manufacturer Deepcool.
The Deepcool Castle 240EX has at review date a price of approx. 120 Euro.
Here you can buy the Deepcool Castle 240EX water cooling.
The delivery of the Castle 240EX …
The Deepcool Castle 240EX water cooling comes in a packaging in the Deepcool typical gray / turquoise design. In addition to the usual references to aRGB etc. …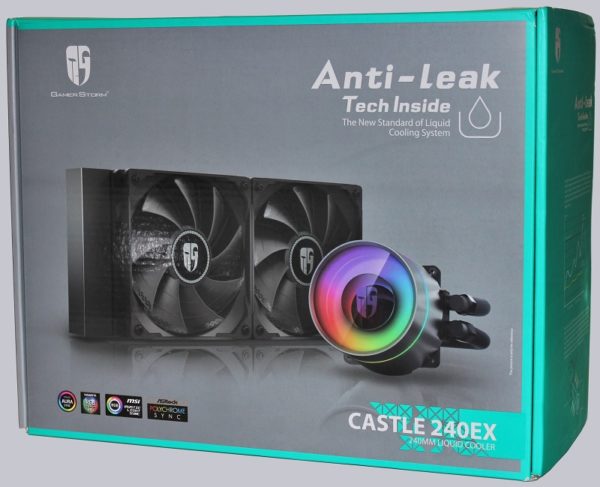 … it is very important to Deepcool to point out in detail on the outside of the packaging the specially developed Anti-Leak technology. With this new technology, an elastic pressure compensation bag is attached to the inside of the cooler, which is immersed in the coolant and the inside of which is open to the air. If the internal pressure exceeds the air pressure, the bag is compressed and thus gives the system more volume. This additional volume compensates for the excess pressure and reduces the risk that the system will leak.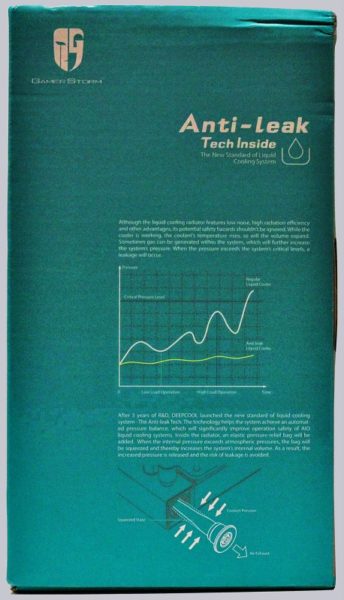 Let's take a look at what awaits us in the box …
This is included in the delivery package …
Everything is clearly and securely packed inside the box.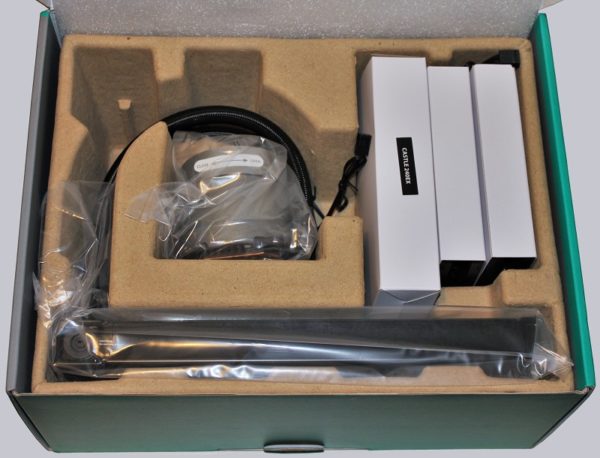 Here you can see the mounting accessories and printed instructions for all common AMD and Intel sockets. There is also a simple aRGB controller with push buttons for control, a Y-cable for the two 120mm fans and a small mirror plate. We'll find out later what this is about.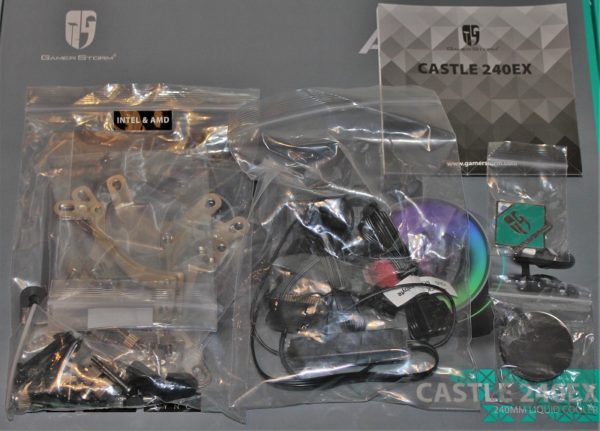 Let's take a look at the technical data on the next page.
Deepcool Castle 240EX technical data …