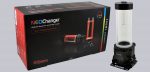 Construction, design and features …
From the front you can see the Enermax logo and below the display that will show us the pump speed during operation.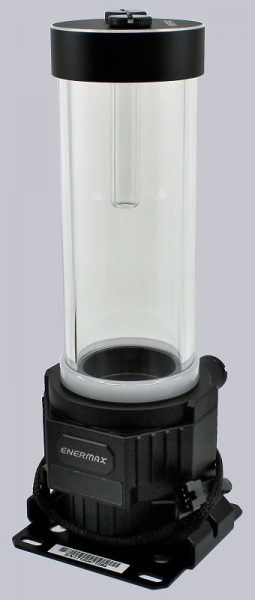 On the back you can see the outlet.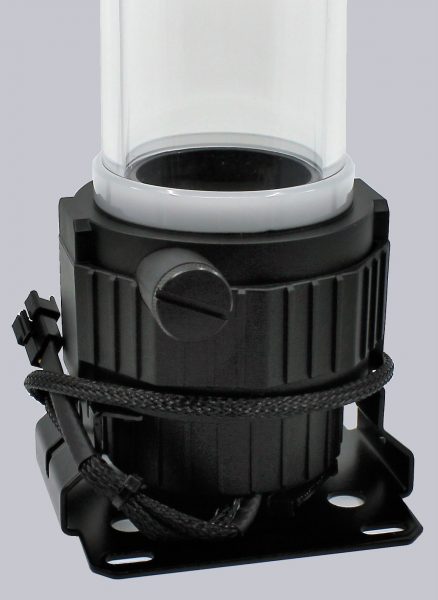 On the lid we find the connection for the return and a second for filling. The lid can be unscrewed, so that if necessary, the riser, which should prevent splashing noises, can be changed.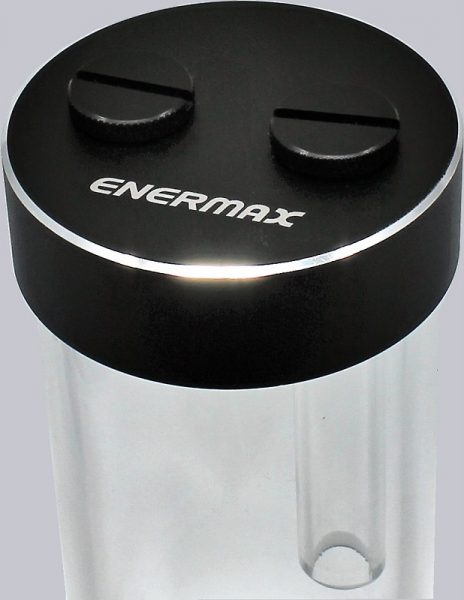 Let's take a quick look at the remote. With it we can regulate the brightness of the lighting or switch on and off, directly select different colors and adjust effects such as color gradient or flashing. In addition, we can adjust the pump speed in 500 rpm steps from 1500 to 4000 rpm, or even fine-tune it in 150 rpm increments.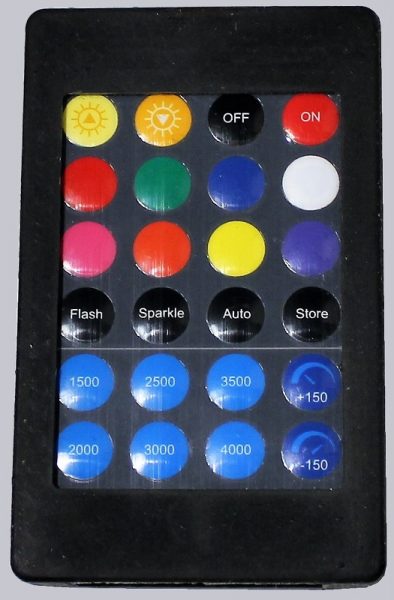 Last but not least we have our 360° view again.

Enermax NEOChanger Installation …