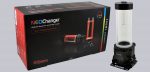 Result and general impression …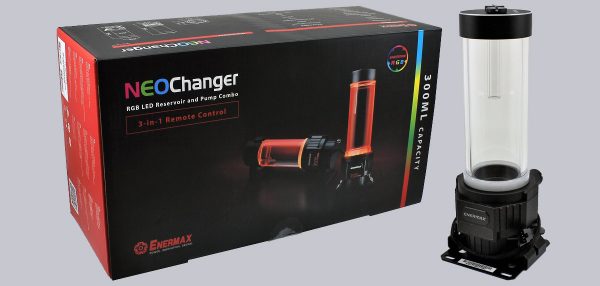 The Enermax NEOChanger convinced us all along the line. Not for nothing we have already installed it in 4 PCs (the 4th will be seen in the announced VLOG). The total package to the called price is simply ideally balanced in our eyes.
Up to approx. 2500 rpm, the pump can not be heard out of a closed system and, moreover, the volume is moderate. At full speed, the pump manages to push unforeseen air bubbles out of circulation.
A few small suggestions for improvement we would still have: A bracket for mounting on fans would be helpful as an optional accessory. In addition, Enermax could mount a sheet over the suction port of the pump, which deflects backward air bubbles and prevents it from re-entering the circuit.
For us, the Enermax NEOChanger is definitely a buy recommendation, with which the Enermax NEOChanger receives our OCinside.de Purchase Tip Award 10/2018.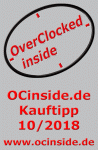 Discuss in our forum and share experiences about the Enermax NEOChanger …
Here you can buy the Enermax NEOChanger.
Read on in the hardware test area with several hardware reviews …