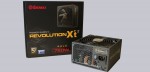 Installation and operation …
The Enermax Revolution X't II 750W power supply has been tested with the following system:
PC:
Intel Core i7 6700K @ 4 GHz
4x 4 GB DDR4 RAM
ASRock Z170 Extreme6+
Asus Strix Nvidia GeForce 980ti
Samsung Pro 840 Pro 256 GB SSD
CM Storm Stryker case
Operating System:
Windows 10 Professional 64-bit
Furmark
Prime95
Gauge:
Uni-T TRMS UT71A
The installation was easy. All the boreholes matched those of our Big Tower.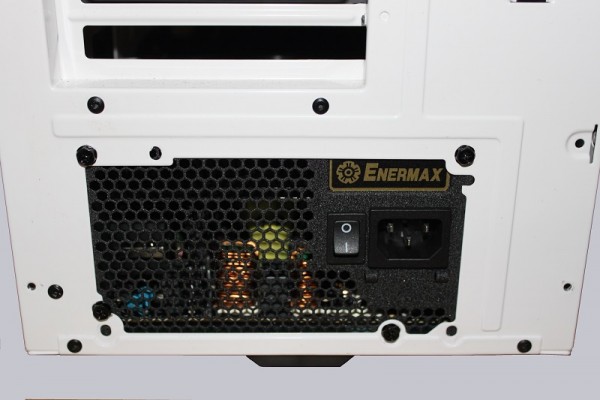 The laying of the cables was easy except for the CPU AUX Power connection. Due to its length, it could not be installed behind the mainboard, but had to be installed in the housing. Here, 5 cm more cables would have been sufficient to allow a clean installation.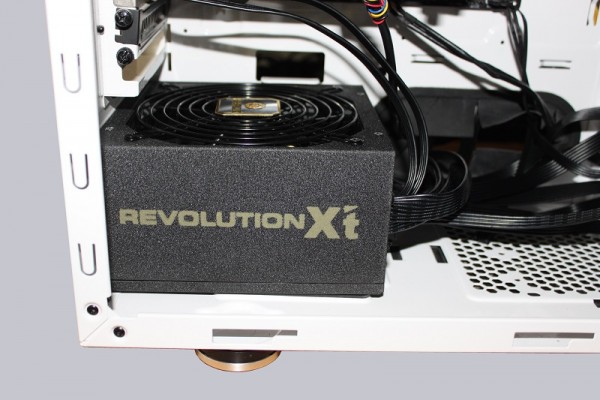 It has to be said that because of the small amount of connecting cables, it is difficult to connect several Molex connectors at different points in the housing. At least the power supply for SATA devices offers sufficient plugs, which are divided into two cables. The most important aspect, however, is that a power supply unit delivers clean voltages that are within the tolerances, even under high loads. We can certify this to the Enermax Revolution X't II 750W power supply unit here without hesitation.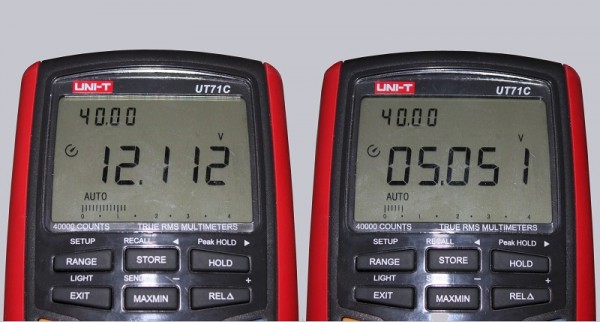 You can use this to calculate the electricity consumption and costs: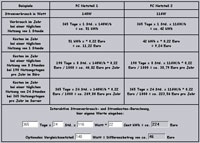 Interactive power consumption calculator
In the following diagram we have summarized the stresses that the Enermax Platimax D.F. 600W under load and in idle mode.
Voltage measurement
Voltage
Idle
Load
3.3 Volt
3.39 V
3.39 V
5 Volt
5.05 V
5.03 V
12 Volt
12.11 V
12.11 V
Only the 5V rail showed a minimum of less voltage under load than in idle mode. The 12V and 3.3V rails were absolutely stable even at 430 watts.
The power supply unit could not be heard from among the fans of the graphics card and the CPU cooler during the load test. The on-run time also worked perfectly after the system was switched off.
Let's now come to our conclusion about the Enermax Revolution X't II 750W power supply.
Enermax Revolution X't II 750W power supply unit Conclusion and overall impression …