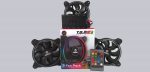 Result and general impression …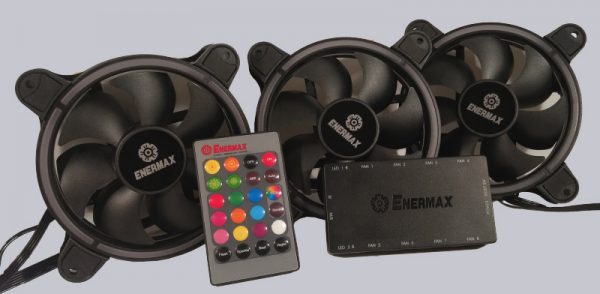 The Enermax T.B. RGB fans can perform well with bright and even RGB lighting. The selection of pre-installed effects of the controller is rather small, but the effortless synchronization with an RGB mainboard makes up for this.
The Enermax T.B. RGB fans are remarkably not much louder than the T.B. Silence series from Enermax – but with lower maximum ventilation power.
The fact that the rotor blades are removable for easy cleaning is very practical. We have explained exactly how this works here on the Layout, Design and Features page.
Very well succeeded is also the clear and nevertheless very compact User's Manual.
With the cheap 3 fan pack you get a very good "starter package" for the construction of your own impressive RGB computer, where the fans can also convince technically.
For these good results the Enermax T.B. RGB fans receive our OCinside.de Purchase Tip Award 11/2018.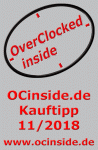 Discuss in our forum and share experiences about the Enermax T.B. RGB fans …
Here you can order the Enermax T.B. RGB fans at a reasonable price.
Read on in the hardware test area with several hardware reviews …