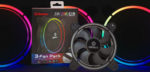 Installation …
The installation of the fans is very fast as usual.
Also the connection of the power supply for the RGB lighting as well as the fan is quickly done.
In the manual all connections are described very well and the connections are self-explanatory anyway, because you can't put them together wrong.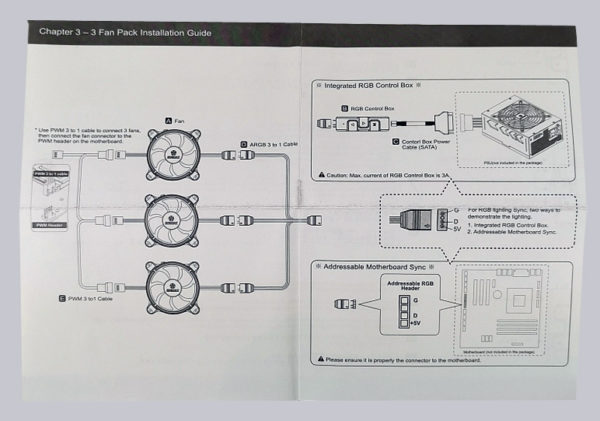 You can either connect the ARGB lighting to the mainboard, if it has the appropriate connectors, or control it directly via the included controller.
Enermax T.B.RGB AD Test Results …