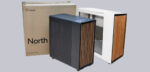 Layout, design and features interior …
Practical minimalism reigns inside the Fractal North. Beading and folded edges increase stability and subsequently reduce unpleasant droning caused by out-of-round fans or hard drives. The large carrier plate accommodates motherboards in M-ITX, M-ATX and ATX sizes. E-ATX motherboards practically fill the plate completely. On the right, there are 2 large cable pass-throughs with zigzag-slotted rubber grommets. Further openings for cable feed-through are found in the PSU cover, which also has a few ventilation slots on the left. To make it easier to mount the front fans or a radiator, the vertical panel on the right can be easily removed by loosening a single thumbscrew.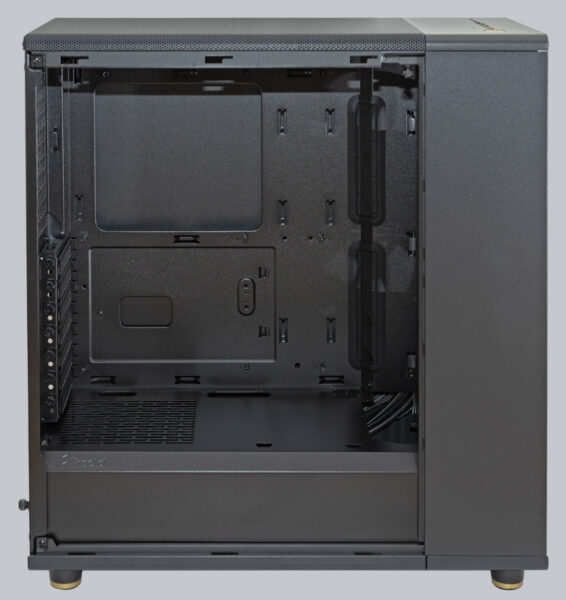 There is a recess on the right to allow a 360mm radiator to pass through.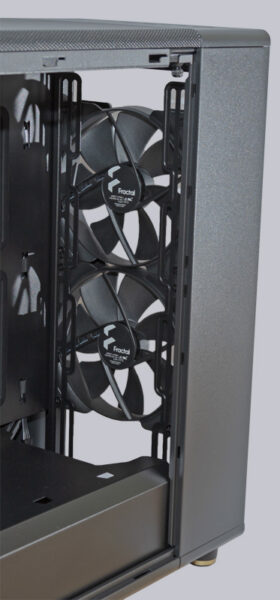 The mesh variant of the North includes another bracket for mounting up to two additional fans, which can be mounted at 3 different height positions. Depending on the position, there may be restrictions on the maximum air cooler size, for example. When using a very powerful CPU with an air cooler, fans on the side panel can sometimes lower the CPU temperature even more compared to a case with a solid side panel. Exceptionally large graphics cards could also get in the way of the additional fan mount. If a graphics card with a maximum of 2 slots is installed, an 80mm fan could be mounted below the graphics card on the remaining 4 slot panels.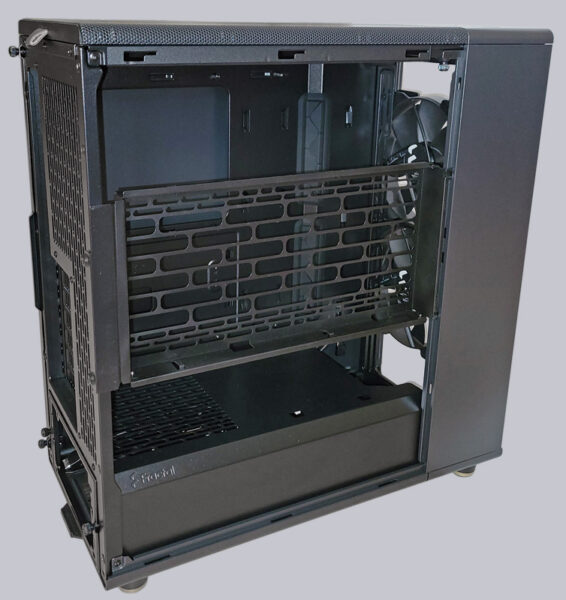 Behind the second side cover, there is enough space to really let off steam when laying cables. Numerous eyelets and cable ties with Velcro are available. Underneath the large clearance for the motherboard's backplate is a holder for two 2.5″ drives.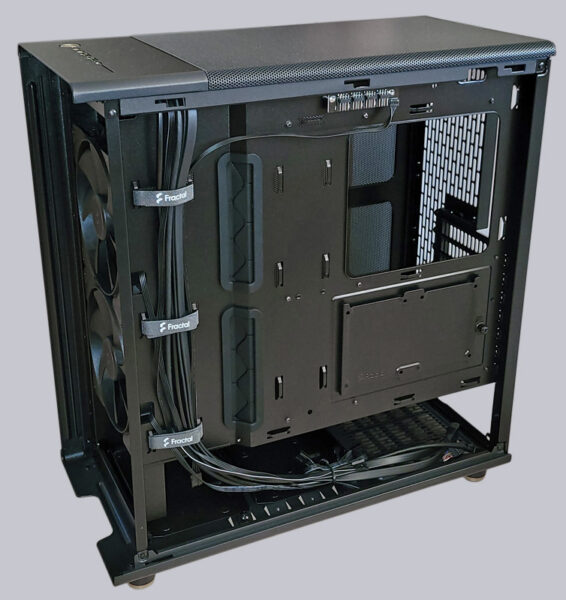 Fractal has even integrated a fan hub at the top of the mesh version, to which up to four PWM fans can be connected. The distributor is powered via a 4-pin PWM connector, as found on motherboards. A direct power supply via the power supply unit is not provided, but could be implemented with an adapter cable.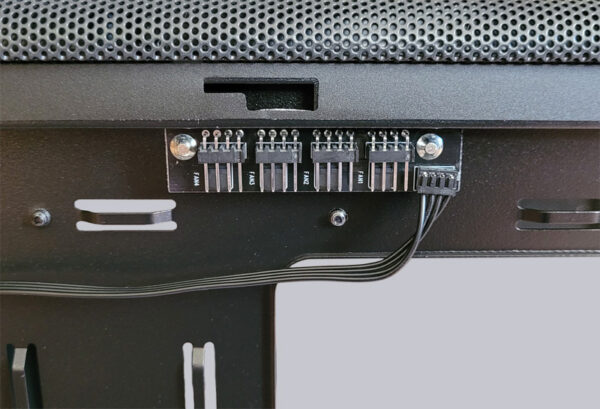 For a maximum of two 3.5″ hard drives and/or two 2.5″ drives, drive cages are pre-mounted under the PSU cover and their position is variable. The foremost position can be affected by a 360mm radiator. If you move the hard drive cages to the back, the space for the PSU can become tight. In the worst case, however, there is at least 167mm available for the PSU including the cable outlet. Optionally, a third bracket can be ordered to mount another drive hanging from the PSU cover.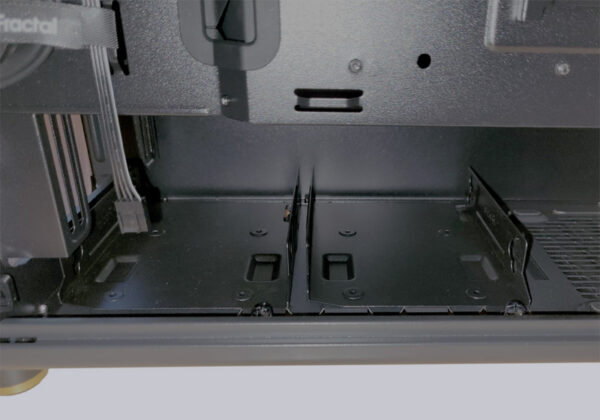 For mounting two additional 2.5″ drives, there is then a double bracket on the back of the motherboard, which is attached with a captive thumbscrew.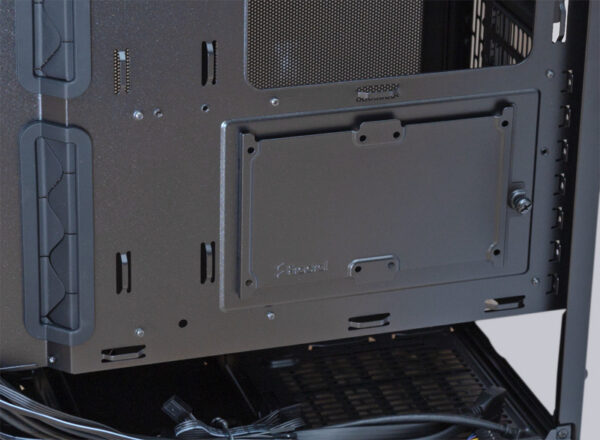 Next, we'll build our test system into the Fractal North and check out how practical all the features are in reality.
Fractal Design North Practical testing …