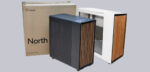 Result and general impression …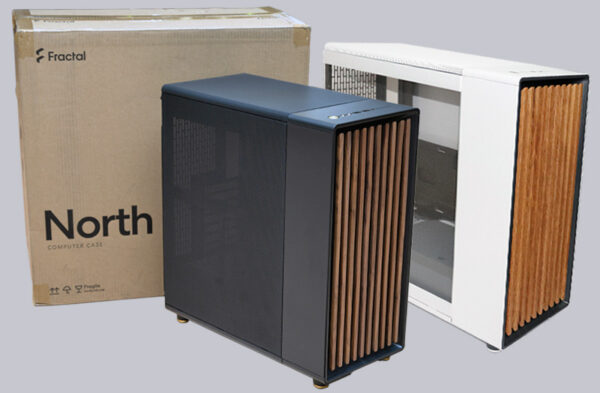 Fractal Design will make many customers happy with the North PC case. From the outside, the Fractal North is a real eye-catcher in all versions and fits perfectly into both light and dark work or living rooms thanks to the two available color options.
The interplay of design and technology in a PC case has rarely been as good as in the North. The excellent build quality is noticeable on all sides, which ultimately also manifests itself in a very low noise level.
We find the price of about 170 Euro reasonable in view of the offered performance.
The North does without RGB, but if you choose the version with a glass side panel, you get a full view of the components installed inside, which can be effectively staged with RGB lighting at will.
If you plan the selection of the components to be installed with foresight, you can also accommodate the most powerful components in the Fractal Design North Midi-Tower and keep them cool enough thanks to the numerous ventilation options to be able to call up the maximum performance smoothly and quietly even in summer temperatures.
With this excellent overall performance, the Fractal North midi tower PC case easily secures our OCinside.de Purchase Tip Award.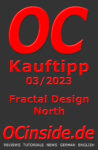 Discuss in our forum and share experiences about the Fractal North …
Here you can order the Fractal North at a reasonable price.
Read on in the hardware test area with several hardware reviews …