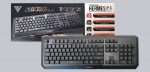 Result and general impression …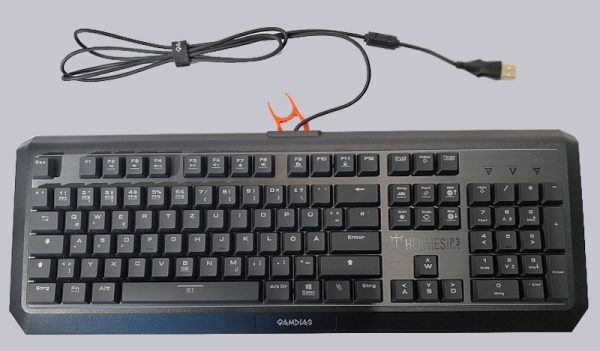 The keyboard has now been extensively tested for a good month. Office tasks are not a challenge for the keyboard and are performed flawlessly. The main focus is of course on gaming, where the Gamdias Hermes P3 RGB gave a brilliant performance. At any time, the keys are recognized correctly and without delays. Macros also work without problems. The tested games were Dark Age of Camelot, Star Wars: The old Republic, The Witcher 3 and Diablo 3.
It's very nice that the mechanical keys do not produce too much noise. The switches used are audible, but were by no means perceived as disturbing.
Typing on the keyboard is also very pleasant due to the low design of the switches. A wrist-rest is therefore not absolutely necessary.
We don't like the Enter key, which is relatively small due to the hash key above it. The two macro keys could also be too few for some gamers. The cable length is just enough, but a little longer would be desirable.
Overall, the Gamdias Hermes P3 RGB can be recommended to users who are looking for a good and inexpensive RGB gaming keyboard that is completely freely programmable.
Discuss in our forum and share experiences about the Gamdias Hermes P3 RGB …
Here you can order the Gamdias Hermes P3 RGB at a favorable price.
Read on in the hardware review area with several hardware tests …