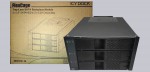 Today we test the Icy Dock FlexCage MB973SP-1B removable frame. Homeserver or self-built or finished NAS solutions are gaining popularity again. Almost all finished network attached storages have so-called hot-swap bays, which makes it easy to change the hard disks. But what if the performance of a NAS is not sufficient, but you don't want to do without the comfort of the hot-swap bays? Many consumer cases or 19-inch cases in the lower price segment only have internal 3.5-inch and additional external 5.25-inch slots. Since you rarely need optical drives in home servers, these drive bays are ideal for installing an Icy Dock FlexCage removable frame.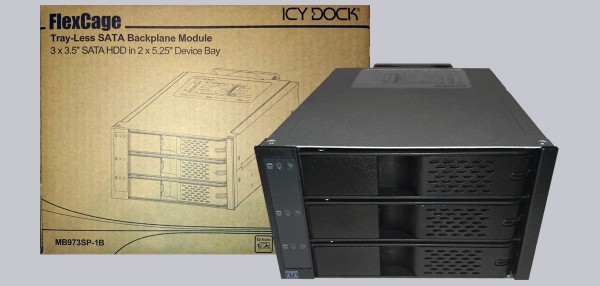 Thanks for the support …
Thanks for the support to MisterY and the manufacturer Icy Dock/Cremax Tech LTD.
The Icy Dock MB973SP-1B FlexCage currently has a price of about 90 Euro.
Here you can buy the Icy Dock FlexCage MB973SP-1B.
The delivery of the Icy Dock MB973SP-1B FlexCage …
The Icy Dock FlexCage is delivered in this packaging.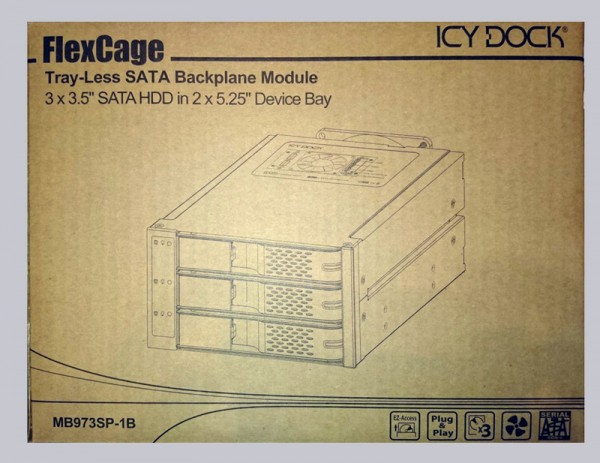 This is included in the scope of delivery …
In addition to the FlexCage, the scope of delivery includes a short operating manual, two S-ATA with 4-pin Molex and a small bag with screws. The operating instructions may be short, but they are completely sufficient for this removable frame.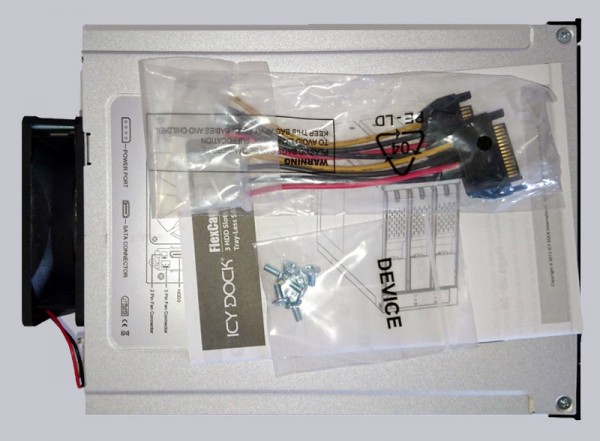 Icy Dock FlexCage MB973SP-1B technical data …