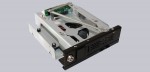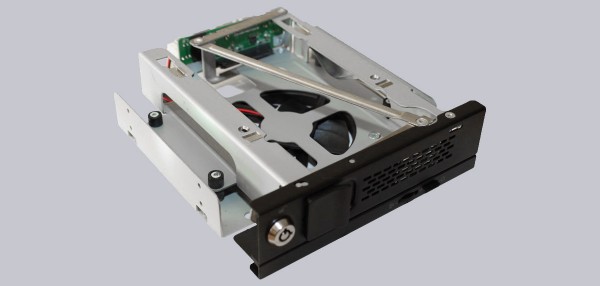 Setup and Test Results …
The workmanship of the Icy Dock TurboSwap is very good, as we have already found out. But how it looks with the function. The installation of the hard drive was no problem. We have used a Samsung SP2504C with 250GB storage.
This is a model with 7200 rpm and a SATA 3Gbps interface.
The temperature increased thanks to the fan housing to a maximum of 28°C.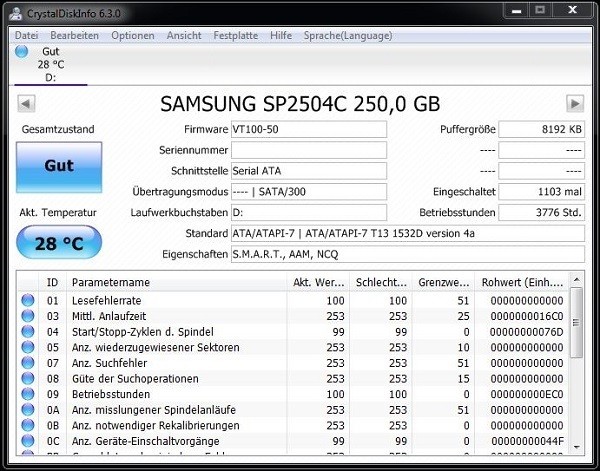 What is noticed tremendously positive, was the low loudness of the built-in fan. This could be hardly heard even with the ear on the housing but gave it a sufficient air flow.
As for the read and write rates, we can only report positive. We performed a long bench with the program HD Tach v.3.0.4.0.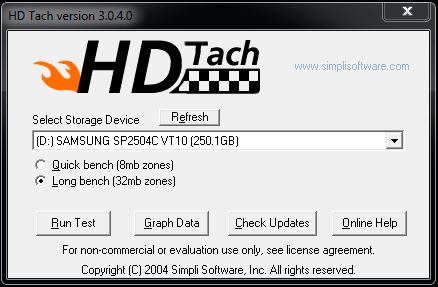 First, the trial took place without the caddy, directly connected to the motherboard. Due to the age and the interface used by the HDD it reached the following values.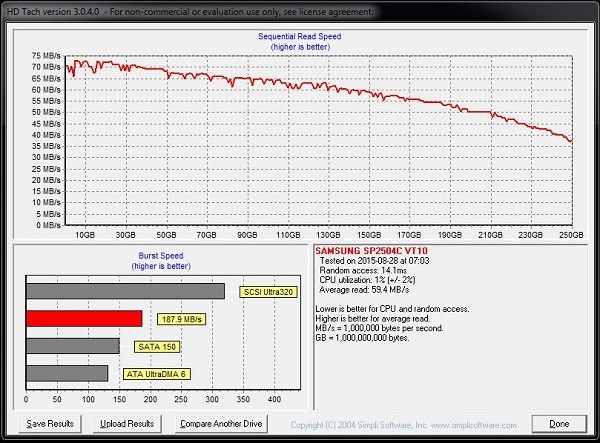 After that we mounted the hard drive in the caddy and performed the measurement again.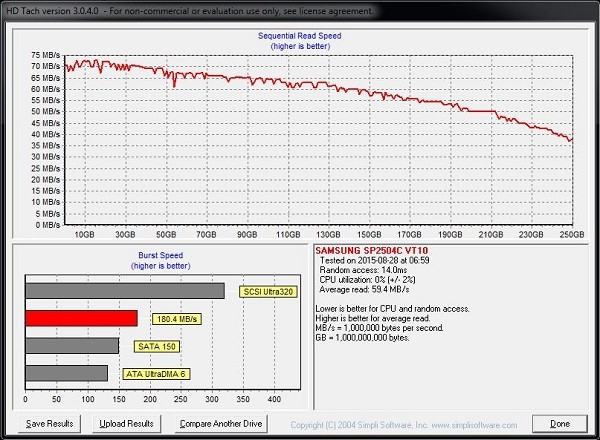 All results except of the burst rate were yielded the same. This is of course within the usual measurement tolerances.
Icy Dock TurboSwap Results and general impression …