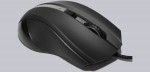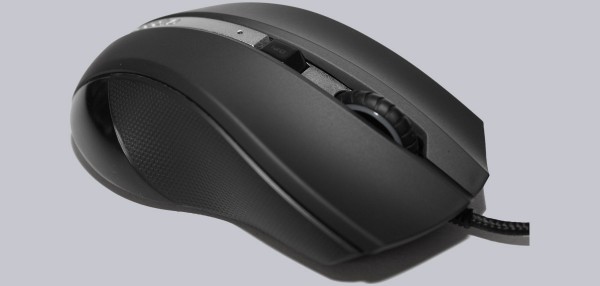 Recently we have tested the mechanical gaming keyboard from Rapoo V800. But from a beautiful plate alone you will not get well-fed. Of course you still need the right utensils. And that provides Rapoo with their new gaming mouse V900 from the VPRO series. In the following review we will see how well the mouse performs in everyday life and whether it is really suitable for gaming.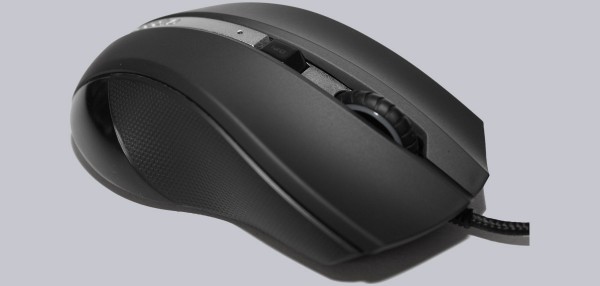 Thanks for the support …
Many thanks for the support to Marauder25 and for the quick delivery to the manufacturer Rapoo.
The Rapoo V900 Mouse has at review date a price of approx. 50 Euro (09/2015).
Here you can buy the Rapoo VPRO V900 mouse.
The delivery of the Rapoo V900 mouse …
If you buy the V900 gaming mouse, it is delivered in this beautiful box: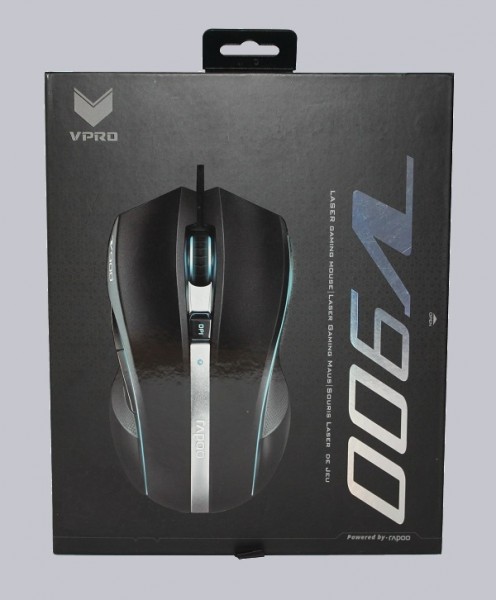 The front can be opened and provides a view to the upper side of the mouse.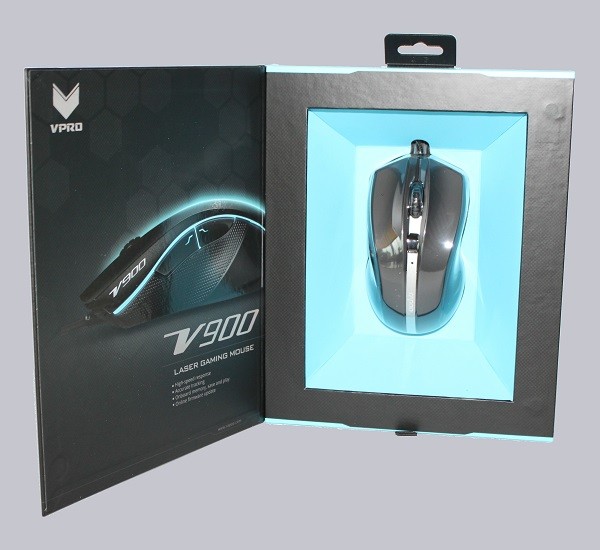 Now, let us unpack the contents and have a look at them.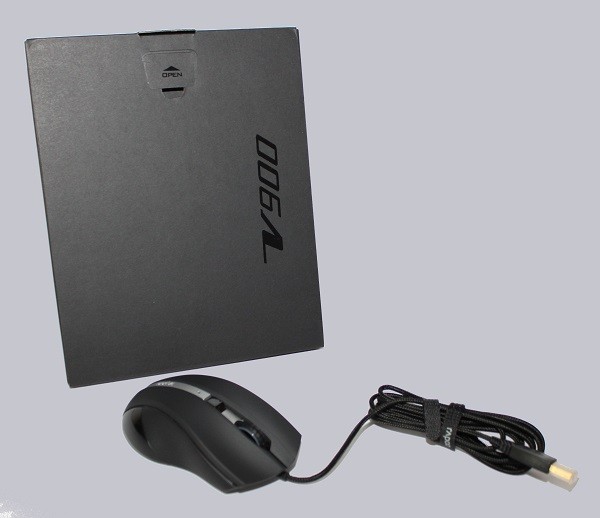 Opening the big black box, we only find the usual smaller box, …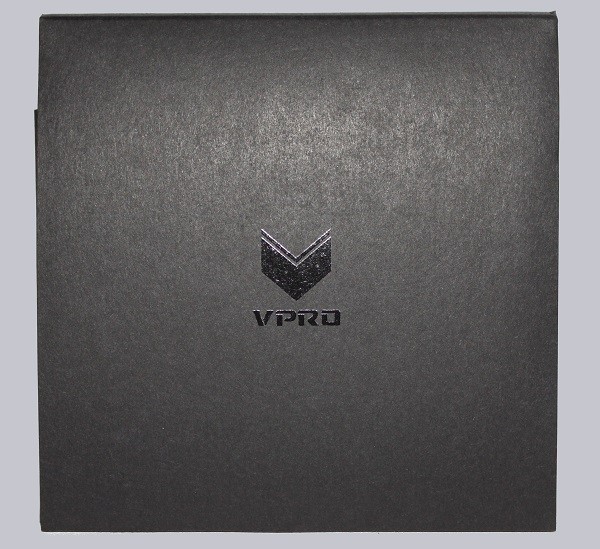 … which contains the handbook and a driver cd.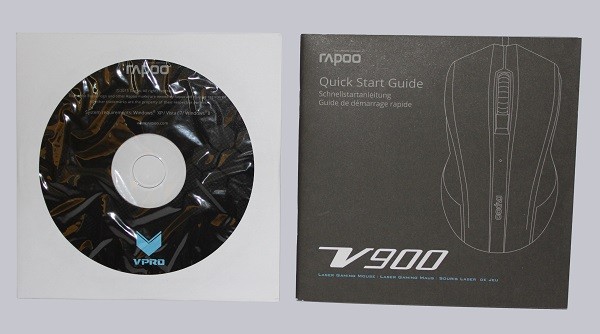 The scope of delivery is therefore relatively clear. Whether the V900 can convince even without the Gamer Mouse usual accessories, we will find out in the test later.
But at first let us take a closer look at the technical data of the Rapoo V900 mouse.
Rapoo VPRO V900 technical data …