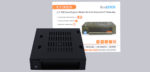 Layout, design and features …
The MB521SP-B keeps its simple black color overcast, despite its low price it makes a valuable impression. All edges are rounded, powder coating included. The on/off switch (top left) has a pleasant pressure point and does not look choppy at all.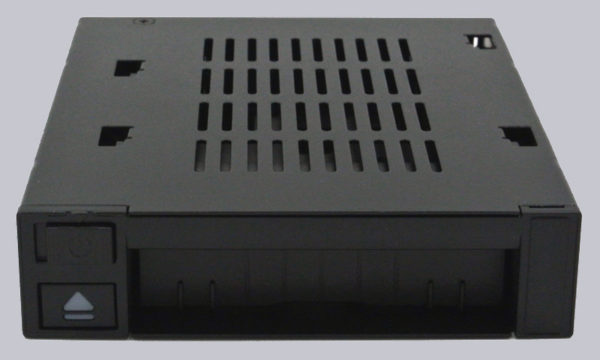 There is little to discover from the backside, only the SATA host connector and the power supply via SATA 15-pin are visible. These are conveniently positioned in the middle, which is sometimes advantageous for the power supply, depending on whether the connector is at the end of the cable or in the middle.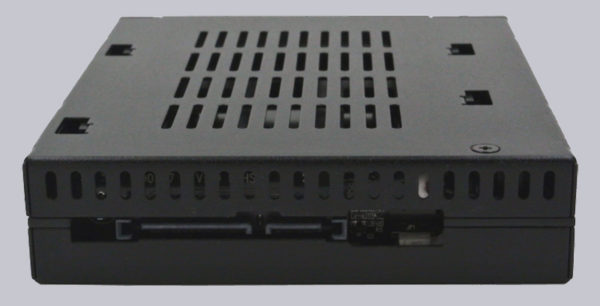 There is basically not much more to say here, so we will now focus on installation and practical testing.
Icy Dock flexiDOCK MB521SP-B Practical testing …