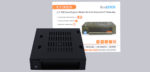 From Icy Dock a new removable frame for the 3.5 inch bay is waiting for OCinside.de today. The Icy Dock MB521SP-B stands out due to its low price and a carrier-free Hot Swap bay. Whether the latest FlexiDock system can convince, we show in the following review.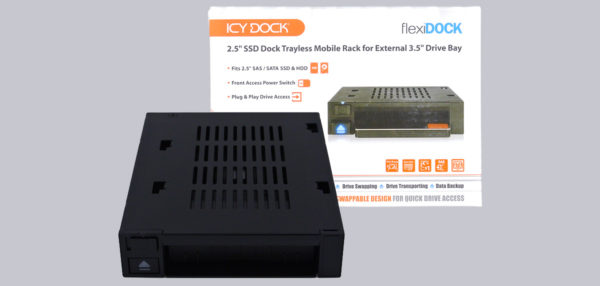 Thanks for the support …
Thanks for the support to Itchi and the manufacturer Icy Dock/Cremax Tech LTD.
The Icy Dock flexiDOCK MB521SP-B currently has a price of approx. 25 Euro (09/2020).
Here you can order the Icy Dock flexiDOCK MB521SP-B.
The delivery of the Icy Dock flexiDOCK removable frame …
The MB521SP-B removable frame reached us in a discreet but brightly printed small cardboard box. The most important product features are shown immediately. In addition, as usual from IcyDock, we find a 3D barcode that directs us to the product page.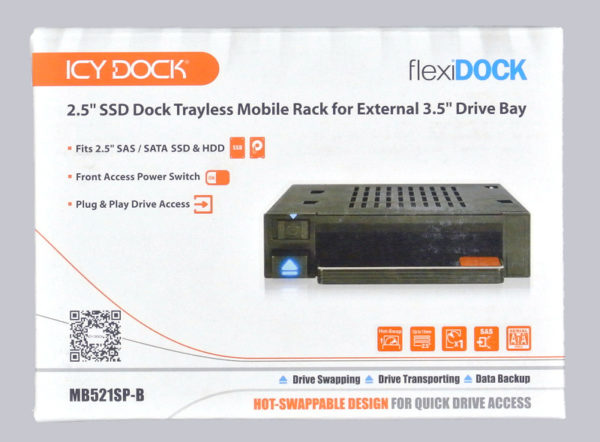 Viewed from behind, the box gives us a foretaste of the technical data and a brief description of the product.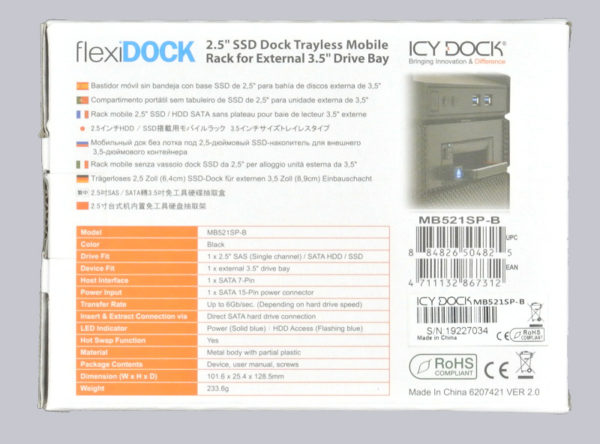 Apart from the removable frame itself, only a short installation guide and a set of screws for mounting the MB521SP-B in a 3.5″ bay are included in the delivery, because that's all you need.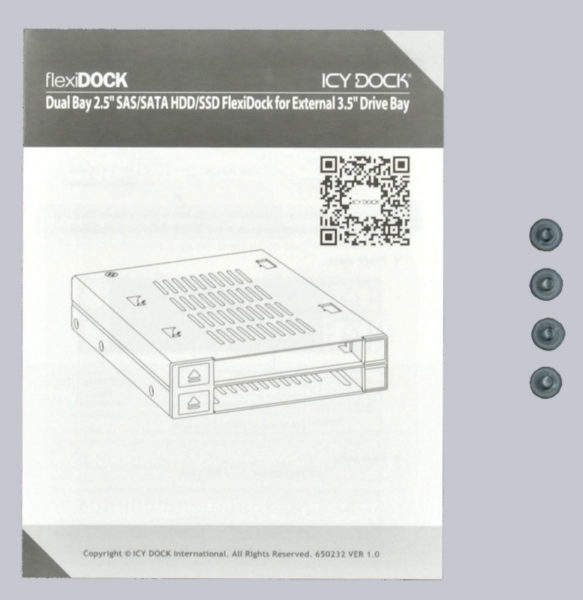 For the sake of completeness we will take a look at the assembly instructions. Here you can see, that this is not the MB521SP-B, but the MB522SP-B. But that is half the tragedy, because the installation and the handling are practically identical.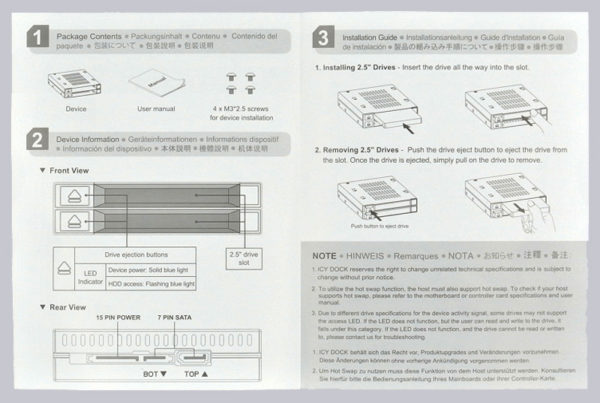 Since we couldn't find any more in the packaging, we now come directly to the technical data.
Icy Dock flexiDOCK MB521SP-B technical specifications …