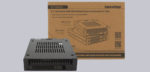 Layout, design and features …
Let's look at the MB741SP-B again from the front. Typical for Icy Dock products, the chassis is made of metal. It is powder-coated and all edges are finely folded over.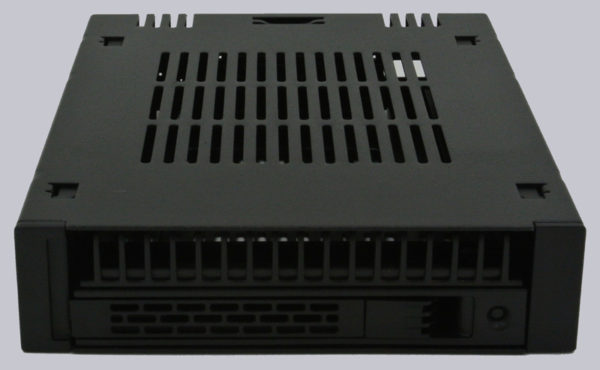 After a short push on the unlock button, the removable frame comes towards us, but more about that later.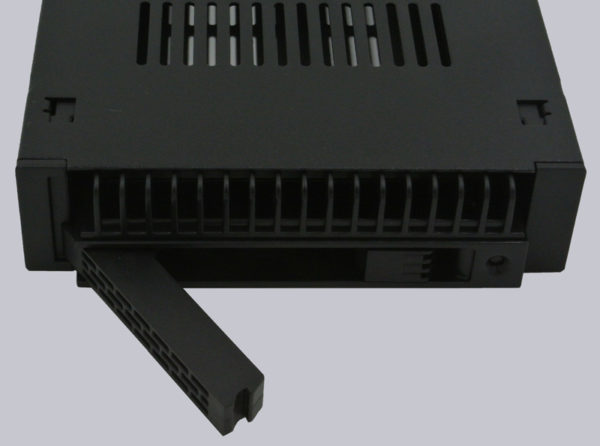 On the back we can discover the SATA interface and the power connection.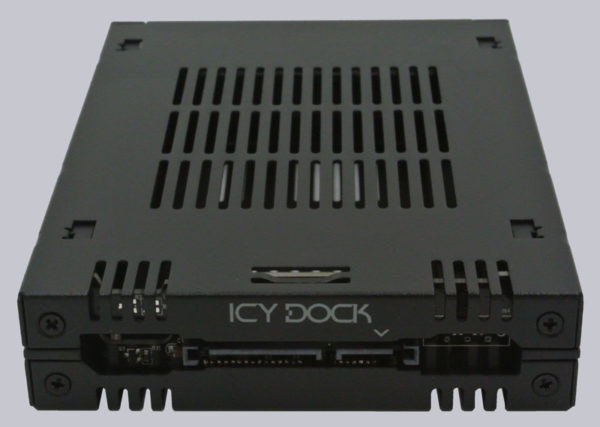 There is not much more to show here, so now it's time to get down to business. Now let's get to the installation in our test system …