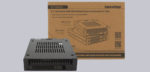 Installation …
Before we install the removable frame in our test system, we first equip it with an SSD.
First we take a short look into the very detailed operating instructions.


Next, we pull the actual removable frame out of the frame. In contrast to the body, it is made of ABS plastic and is very light. Nevertheless it is relatively valuable and stable.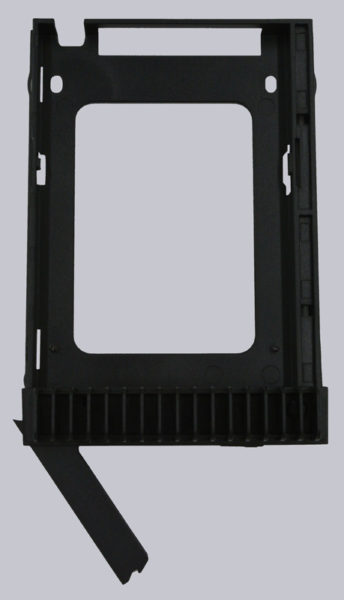 Afterwards we put a SSD in the frame. We decided to use a Samsung MZ-7TY2560 with 256GB capacity.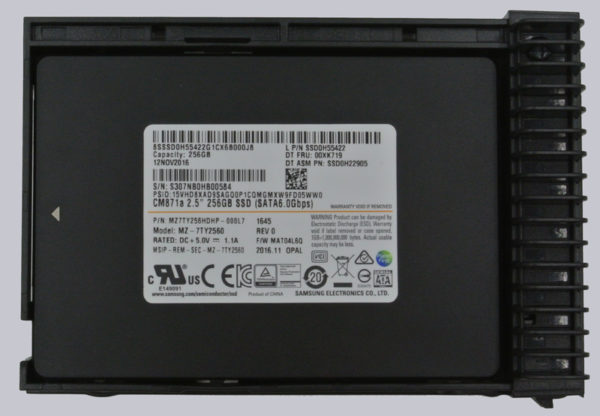 In order to keep the SSD securely in the frame, we only have to screw it in place with 2 screws. The front side of the SSD automatically clips into the frame. Afterwards you could almost think it would be a part from the haptics. Nothing is wobbly here despite plastic!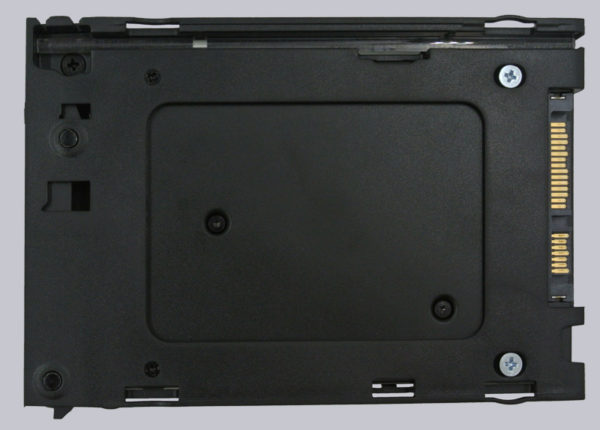 Afterwards you can slide the frame together with the SSD back into the case. Icy Dock has done a good job here, because it is extremely easy to insert the frame.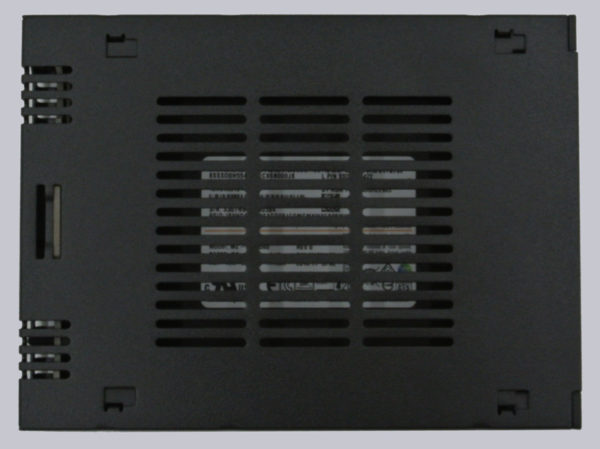 Now the removable frame only has to be pushed into a 3.5″ slot and screwed tight. Since we lack such a slot in the test system, we used an adapter from Icy Dock (Flex-Fit Trio MB343SP). Of course we also don't want to withhold a picture in the installed state.


After the installation is done, we start our test system and come to the practical testing.
Icy Dock MB741SP-B Wechselrahmen Practical testing …