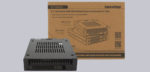 Result and general impression …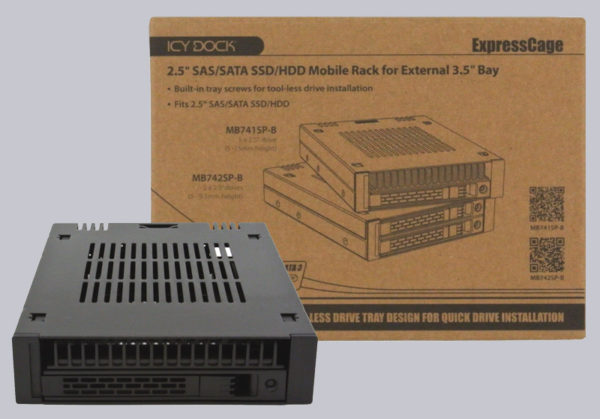 The Icy Dock MB741SP-B is solidly built as usual and there is nothing to complain about.
However, an external 3.5 slot is required, without this the purchase is of course not worthwhile. Another special feature of the MB741SP-B is the maximum height of the drive. In contrast to the MB742SP-B this can be 15mm. Since the MB742SP-B can accommodate two drives, only the classic 9.5mm high drives can be installed there.
The MB741SP-B is definitely a bargain at almost 30 Euro. Nevertheless the MB742SP-B should be more practical for most people, because there are only a few drives which are higher than 9.5mm.
Discuss in our forum and share experiences about the Icy Dock MB741SP-B …
Here you can order the Icy Dock MB741SP-B at a reasonable price.
Read on in the hardware test area with several hardware reviews …