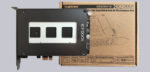 Practical testing …
After the uncomplicated installation, we like to check whether the MB839SP-B performs better or worse than when the SSD is directly connected to the motherboard via SATA. For this purpose we chose runs with 1GB and 5GB in AS SSD Benchmark (Version: 2.0.7316.34247). First directly via the SATA port of the mainboard and then in the removable frame.
Our test system consisted of the following components:
AMD Ryzen 3700X
2x 8GB ADATA DDR4-3600
ASRock Fatal1ty X470 Gaming K4
Samsung M2 SSD 256GB
Palit GeForce 1070ti
Phanteks Enthoo Pro M enclosure
Sharkoon WPM700 700Watt power supply
Custom water cooling
But now enough words, here are the first two measurements of the SSD directly over the SATA port of the mainboard …
First the benchmark with 1GB file size.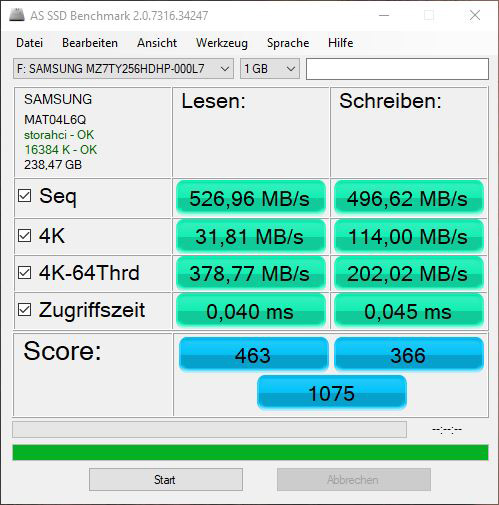 And then the benchmark with 5GB file size.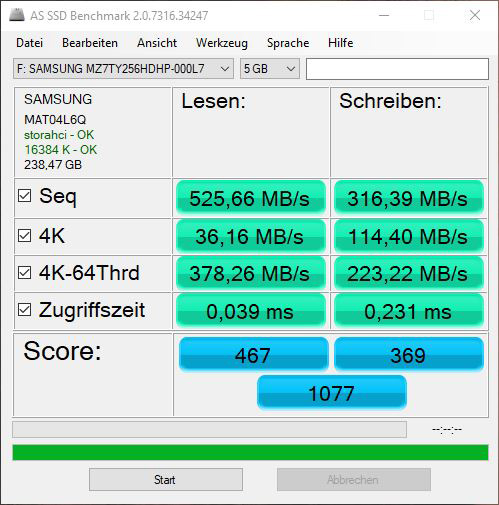 Next, we inserted the SSD into the Icy Dock ToughArmor MB839SP-B PCIe removable frame and measured it again.
As you can easily see, the differences are clearly in the range of the measurement tolerance. So the MB839SP-B doesn't slow down our SSD at all, the SSD is even a bit faster.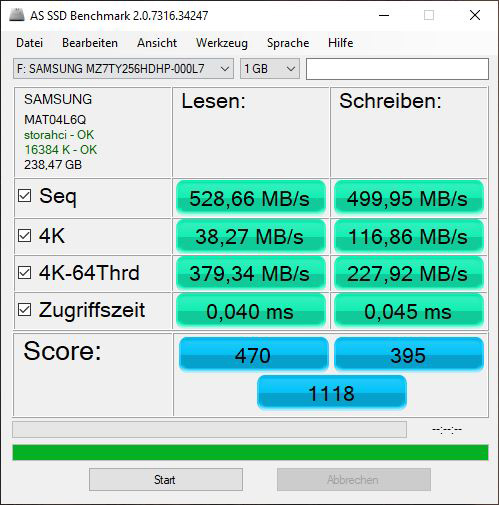 The 5GB benchmark also shows a similar picture. The minimal lead from the 1GB benchmark fizzles out almost completely here, though.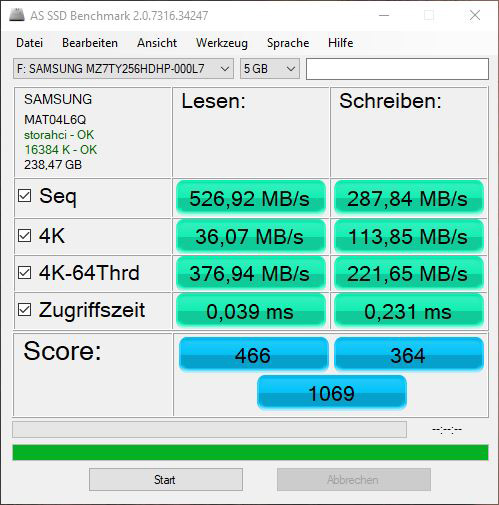 The bottom line is that the MB839SP competes on par with the motherboard's native interface in terms of performance. An exception are the latest HighEnd SSDs with SATA interface. These completely exhaust the 6 GBit/s of the SATA3 port. Since the MB839SP is only connected via PCIe 2.0 1x, this results in a maximum transfer rate of 4 GBit/s (which corresponds to 500 MByte/s). In practice, this should be hardly noticeable.
Before we come to the result and general impression, here are some impressions of the removable frame. We have deliberately installed it in a different system to make it look better.
Here we see the connection side with active status LED.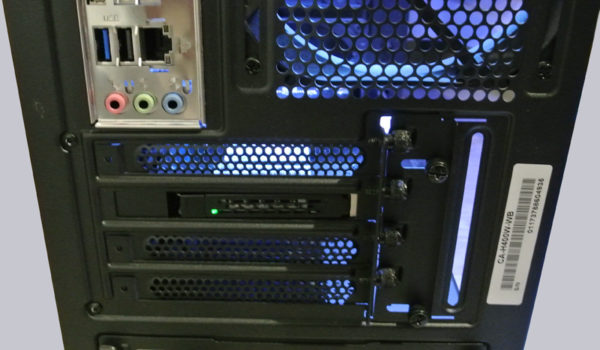 We installed the removable frame here in a 16x PCIe slot, but in the 1x slot directly above it it would have found room without problems.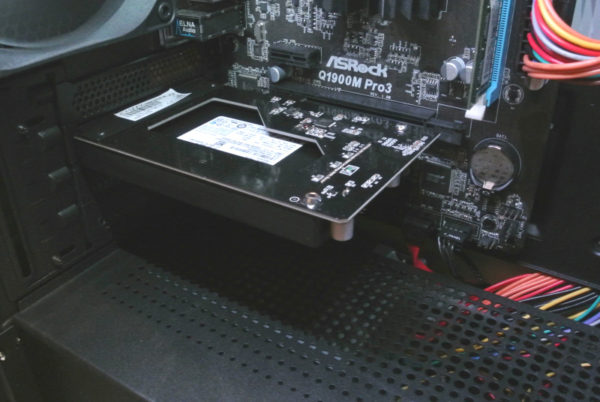 Finally, here is a picture from below, where you can see very nicely that the MB839SP-B has a second status LED.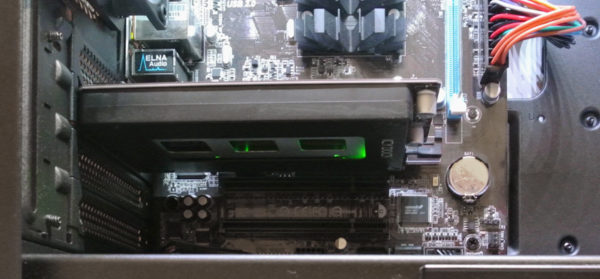 Icy Dock ToughArmor MB839SP-B Result and general impression …