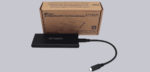 Layout, design and features …
So that you can look at the Icy Dock ICYNano MB861U31-1M2B from all sides, we first created a 360° view of it again.

Here you can once again see the modest case, which is made of plastic and has a metal lid for heat dissipation.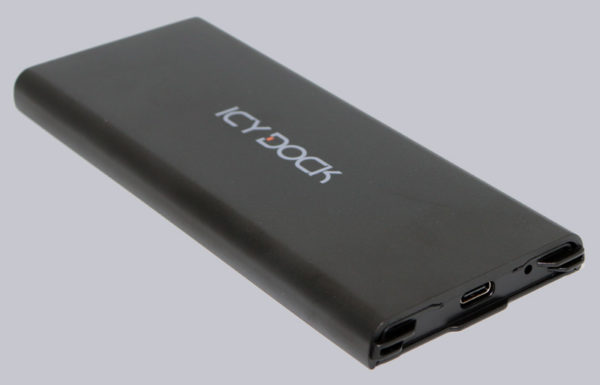 To the right of the USB-C port, there is another small hole in the M.2 casing for the blue activity LED.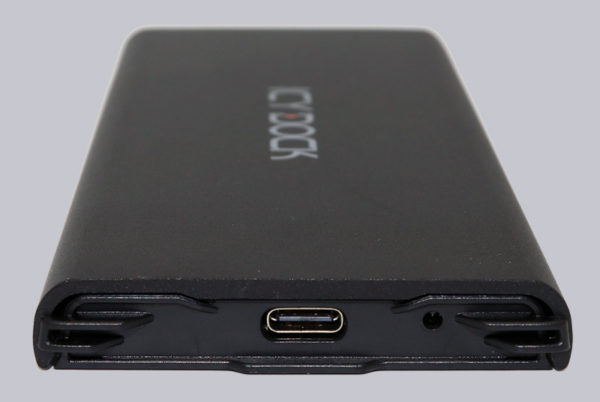 Overall, the M.2 NVMe SSD case has a very high-quality build and makes a good impression.
Let's move on to the installation of an M.2 NVMe SSD in the Icy Dock ICYNano MB861U31-1M2B USB 3.2 Gen2 enclosure …