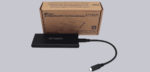 Result and general impression …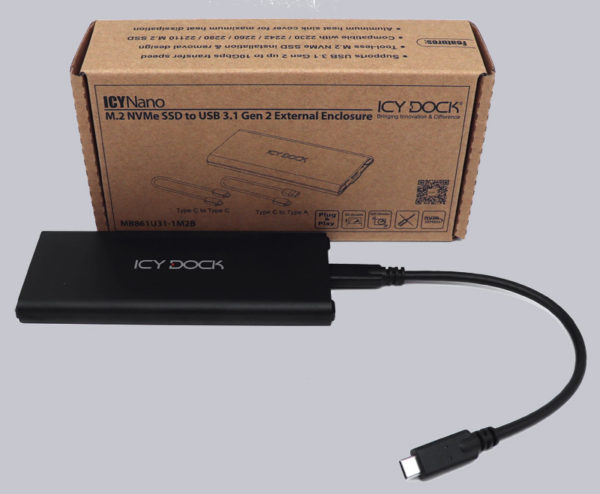 The Icy Dock ICYNano MB861U31-1M2B USB 3.2 Gen2 enclosure reaches the USB port limit during testing with the Crucial P1 1TB M.2 NVMe SSD!
Icy Dock has once again managed to give the user a case that can be populated very quickly and achieves high performance.
Only the price could be a bit lower and the size of the external case could be a bit smaller, but this would also reduce the aluminum surface, which is used to cool the PCIe SSD.
In this respect, Icy Dock has done everything right with the external MB861U31-1M2B case and it thus earns our first buy recommendation in the new year. The Icy Dock ICYNano MB861U31-1M2B enclosure receives the ocinside.de Purchase Tip Award!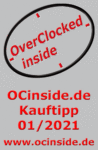 Those who want to spend even a bit less and need a smaller case can alternatively reach for the recently reviewed external Orico PCM2-C3-GY USB 3.1 Gen2 aluminum case.
Discuss in our forum and share experiences about the MB861U31-1M2B …
Here you can order the Icy Dock MB861U31-1M2B at a reasonable price.
Read on in the hardware test area with several hardware reviews …