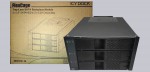 Layout, design and features …
The FlexCage MB973SP-1B is a removable frame for three 3.5″ drives, and fits into two 5.25″ drive bays.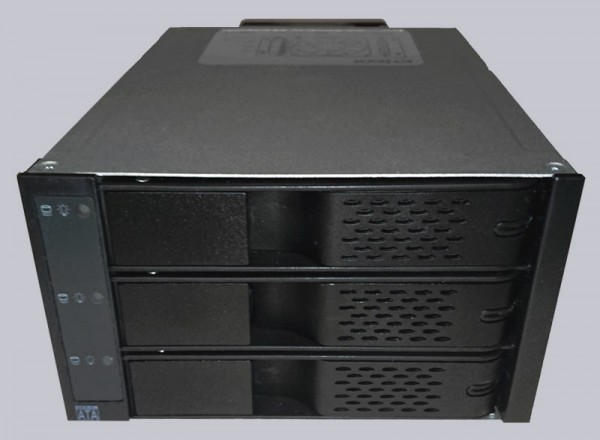 The housing is made of metal, while the front is made of black plastic.
The status LEDs (blue on during operation; blue flashing during data transfer) are also integrated in the front.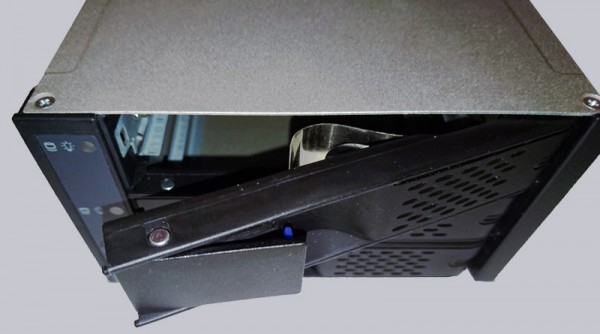 While the FlexCage has to be screwed into the housing with the enclosed screws, the hard disks are pushed into the removable frame without tools …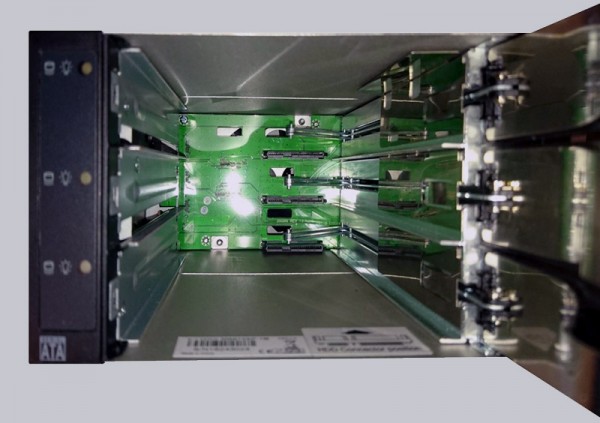 … and locked with a spring on the closing and ejection mechanism.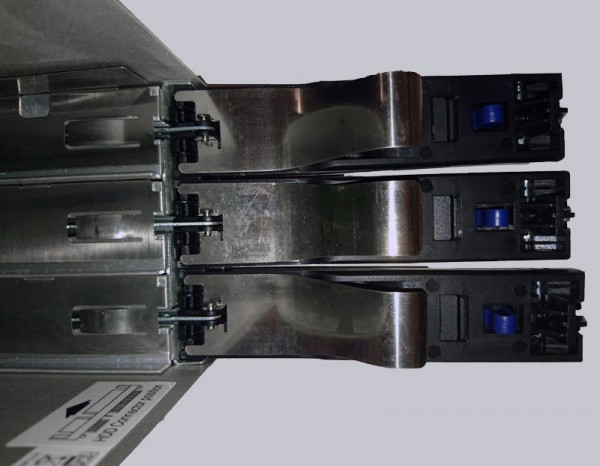 If you open a hard disk slot, the hard disk is pushed out directly to the front so that it can be easily removed.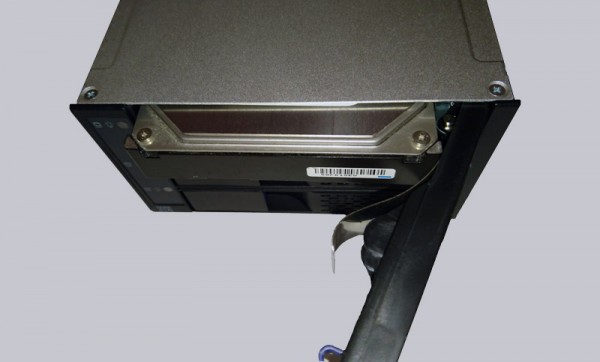 On the rear side there is an 80mm 2-pin fan for cooling the hard disks, two 4 pin Molex power connectors and the three data connectors for SATA/SAS.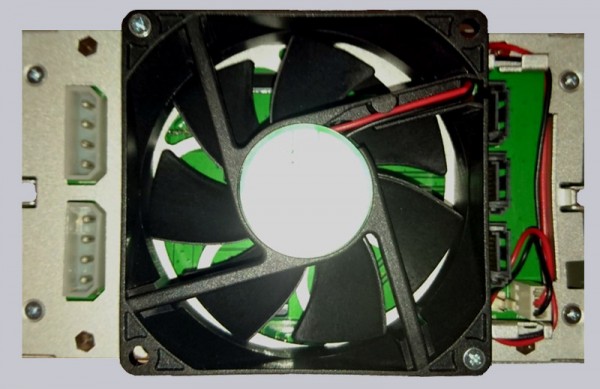 The fan can be exchanged as desired, even for a 3-pin model. The PCB has three smaller openings through which the air is transported from the front, past the hard drives, through the PCB and out of the fan. The test will show whether the dimensions of the openings are sufficient.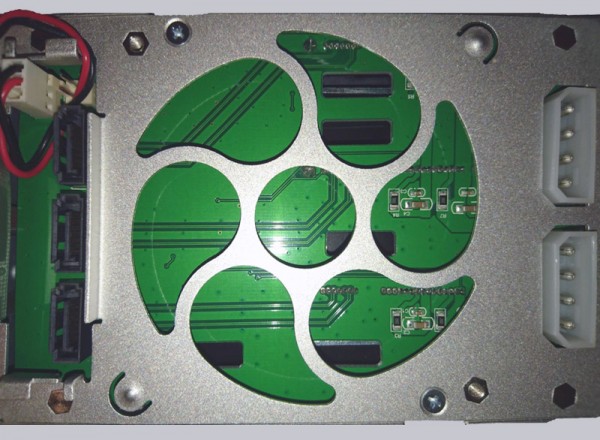 Icy Dock FlexCage MB973SP-1B Installation …