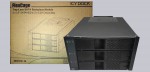 Installation …
The Icy Dock FlexCage is inserted into two free 5.25″ bays and fastened with the enclosed screws.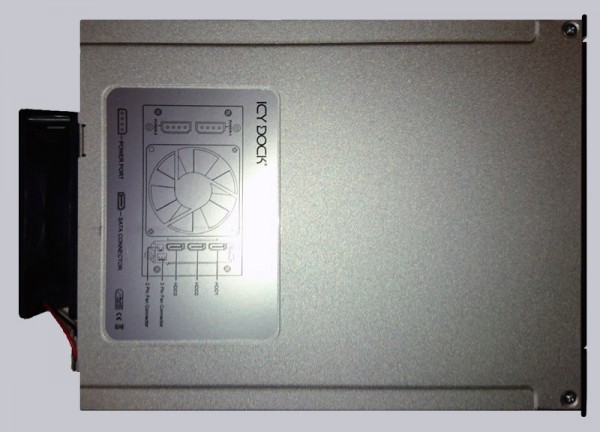 Then connect the cables (clips on the SATA cables are also supported) and the FlexCage is ready for operation. If there are not enough Molex connectors available on the power supply, you can use the enclosed SATA to Molex adapters.
Now insert the hard drives, and that's it. As already mentioned, the hard disks can be exchanged without tools. Depending on the operating system and BIOS used, they can even be changed during operation.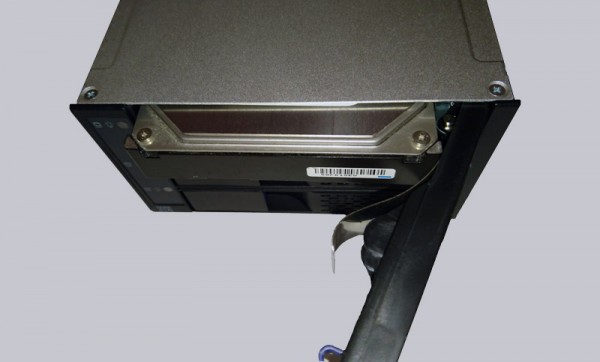 Icy Dock FlexCage MB973SP-1B field test …