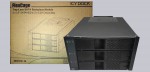 Result and general impression …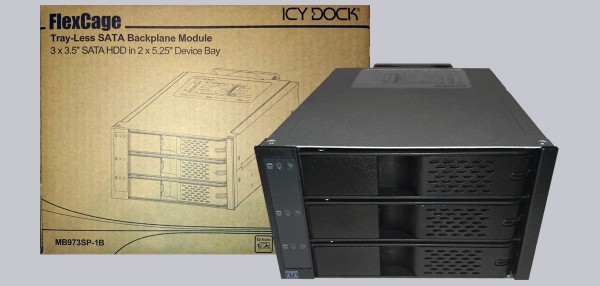 The Icy Dock FlexCage MB973SP-1B is an excellent choice if you want to assemble a home server or a self-built NAS (Network Attached Storage), but don't want to do without the comfort of the removable rack.
The price is relatively high, but with the quality offered it is quite reasonable. Only the loud fan disturbs the otherwise harmonious overall impression, which can be exchanged quickly and easily.
Discuss in our forum and share experiences about the Icy Dock MB973SP-1B …
Here you can order the Icy Dock FlexCage MB973SP-1B at a favorable price.
Read on in the hardware review area with several hardware tests …