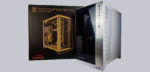 Layout, design and features exterior …
After removing the packaging and the foils, the Lian Li Dynamic XL ROG is revealed in all its glory. We see the polished aluminum cover of the front panel along with the recessed glass. If you look closely, you can see a small white stripe between the glass and the front panel and that is the ROG aRGB illuminated bar.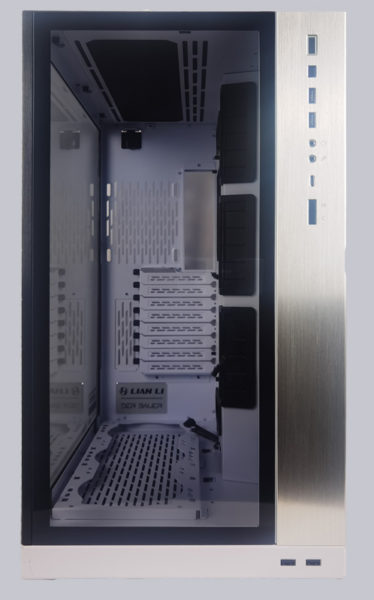 Let's take this opportunity to go directly into the details of the front panel: Here we find the power button with a border that glows blue and flashes red when SSD/HDD is active, below it the reset button, 2x USB 3.0 Type-A, headphone and microphone port, USB-C and two buttons for adjusting the colors and modes of the ARGB LED bar. There are two additional USB 3.0 Type-A connections in the base of the tower. This is very handy when the PC is on the table, so that the USB cables do not hang down from the front.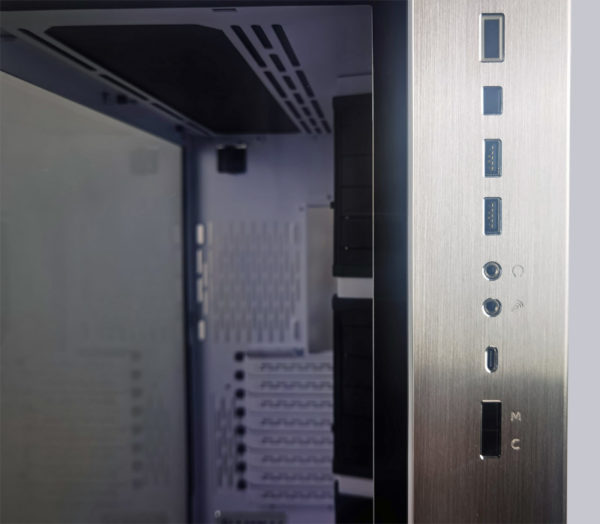 The left side panel is completely made of glass and reveals the interior and motherboard. In addition, the golden ROG Certified symbol is emblazoned in the lower left corner.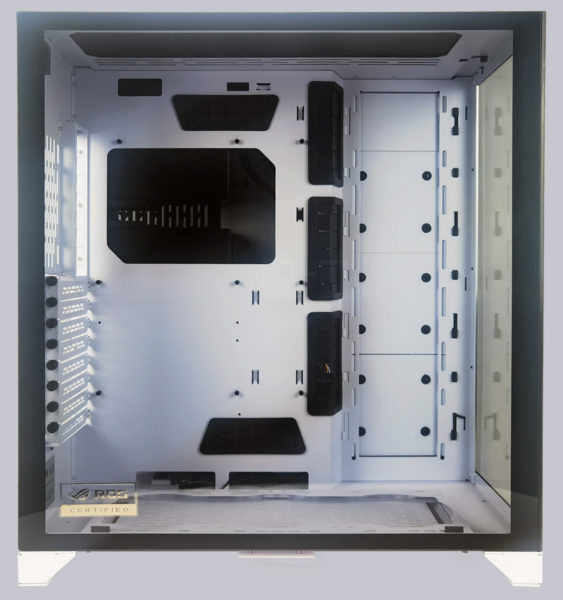 The right side panel is made of aluminum and has some vents.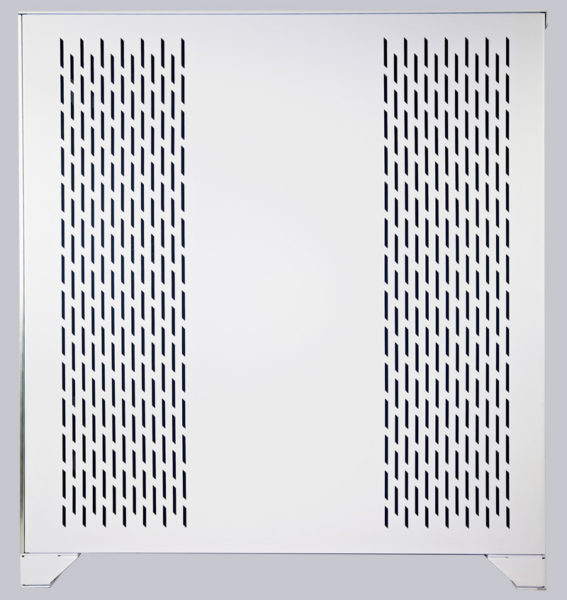 Due to the thickly folded edges, this is nevertheless very stable and torsion-resistant. The magnetic air filters are also located here. Two steel strips are riveted next to the ventilation slots so that they stay on the aluminum. These also provide further stability.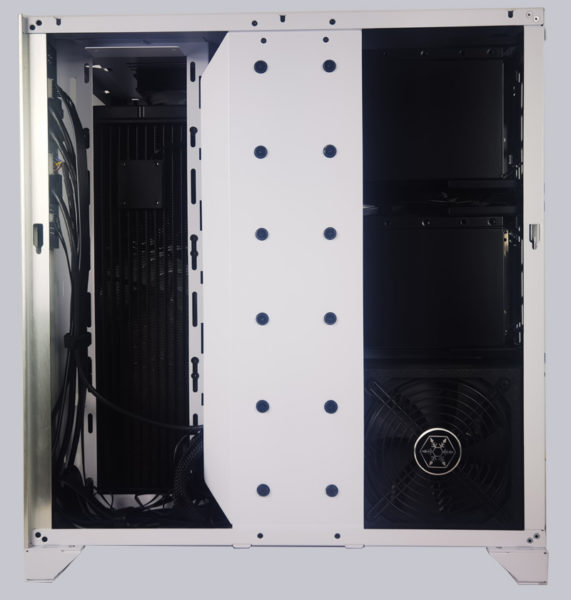 The removable covers of the exchangeable HDD and SSD trays as well as the cutout for the power supply are on the back. The lower tray can also be removed and supplemented with a second PSU if you prefer to use two redundant PSUs.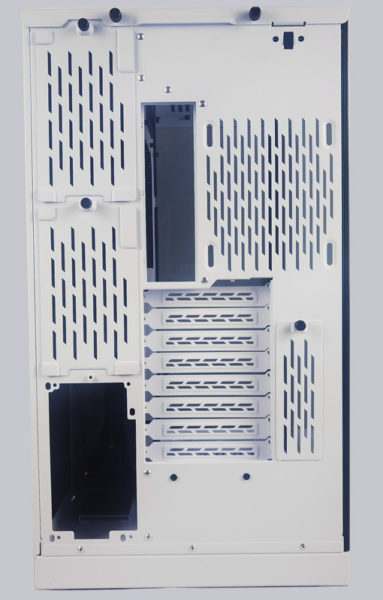 And this is how the back looks without the covers.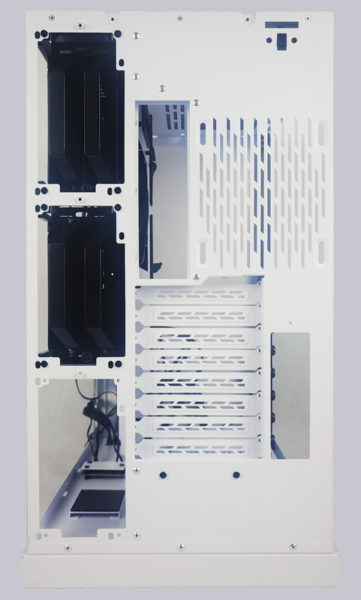 The lid is equipped with further air slots. To remove the lid, you have to press a small release slide. Without this, the lid, which is fixed with thumbscrews, cannot be removed.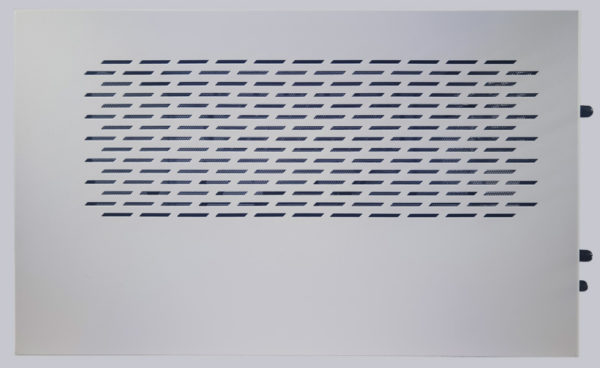 The lid is also made of aluminum and is not magnetic. Therefore, the magnetic air filter is placed directly on the steel sheet of the housing.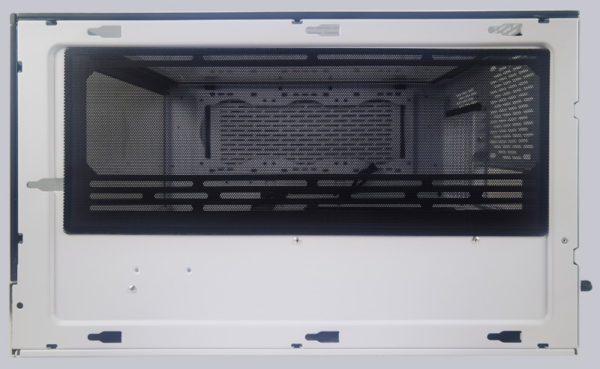 There is an additional filter in the bottom that can be pulled out for cleaning.

Lian Li O11 Dynamic XL ROG Layout, design and features interior …