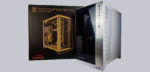 Layout, design and features interior …
All cable cutouts are equipped with rubber cable protection, so that no cables can be damaged here.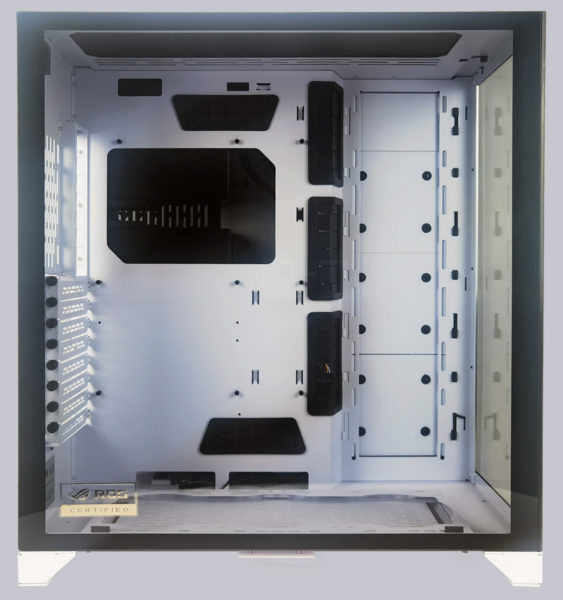 The aluminum badge must also not be missing.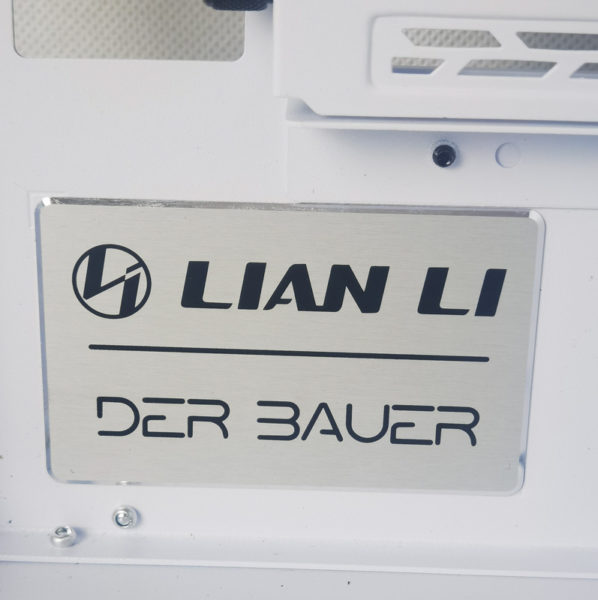 There is also a removable frame for fans or a radiator in the bottom. Here you can install 3x 120mm or 2x 140mm fans or radiators from 120mm to 360mm.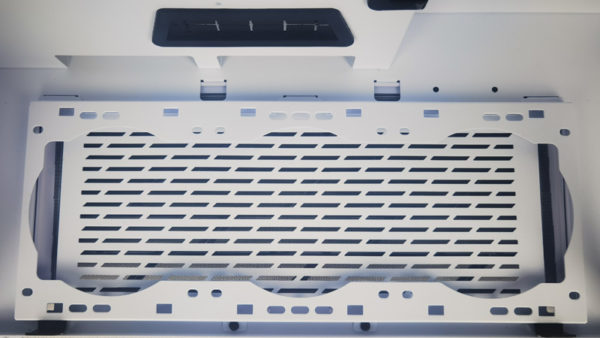 The frame is of course removable.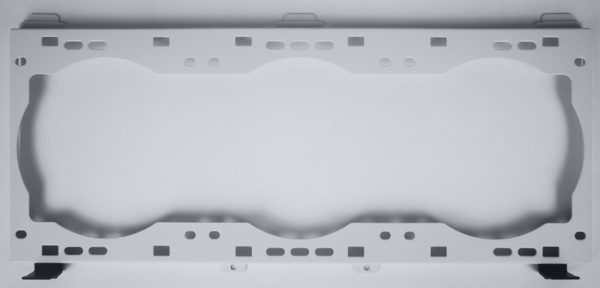 However, the O11 Dynamic XL ROG gets really interesting from the motherboard tray's back. Thanks to the very wide cable cover, the whole thing looks very tidy.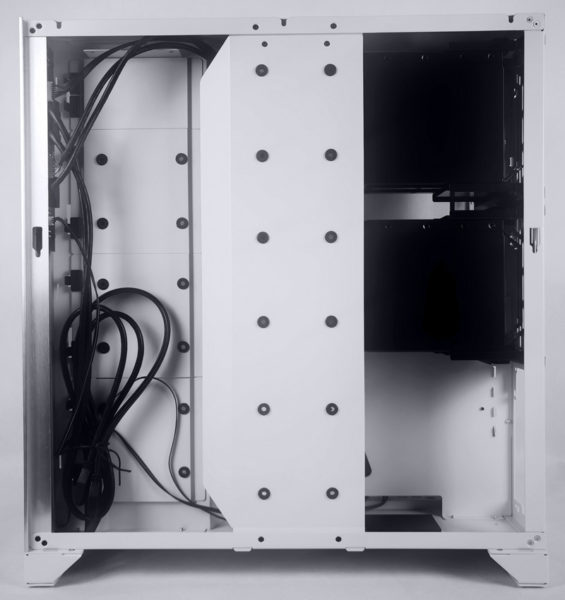 If you remove the cover, you can see that there are already a lot of cables to store even without content. However, there is also really a lot of space available.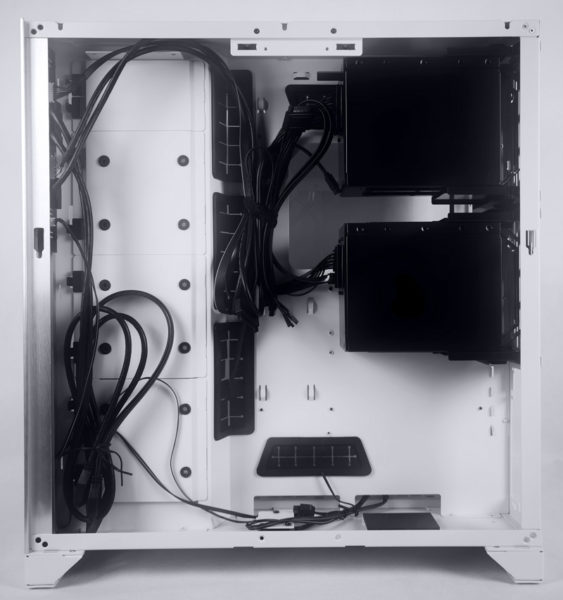 On the bottom, behind the cover, there is the illumination module for the front illumination.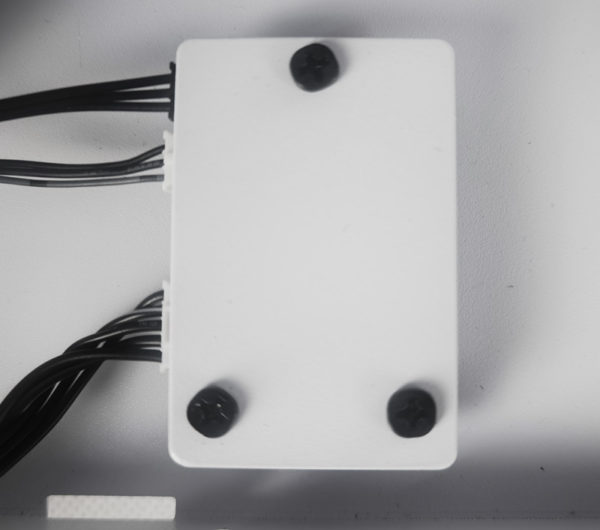 This can be removed and you could also add an additional aRGB strip.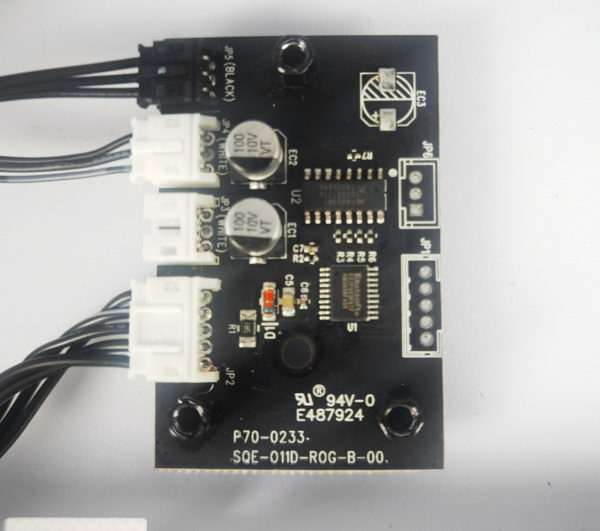 The circuit board for the front panel is mounted on the side here.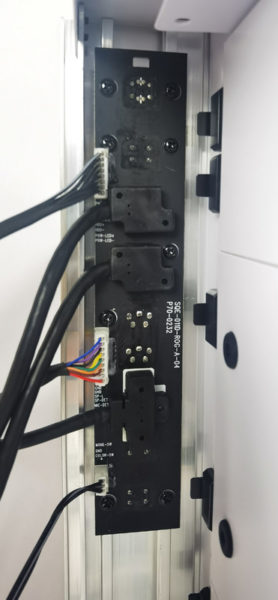 These are the corresponding connectors for the front panel.


The rear covers can be removed via retaining clips and SSDs can also be mounted here. If you mount a radiator or fan here, the space for SSDs is naturally eliminated.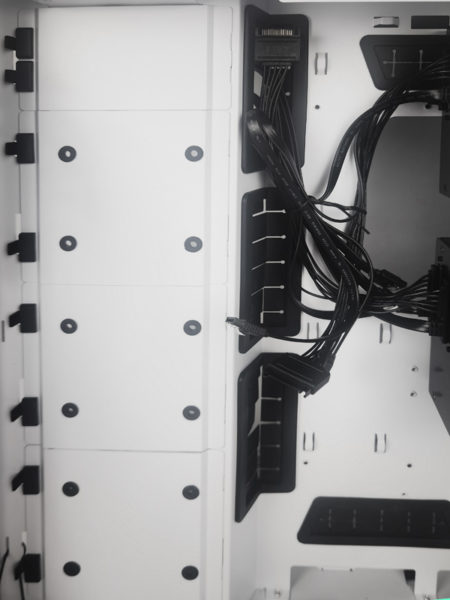 The cables of the removable frames for the HDD/SSDs are permanently connected to them, so you should also use these trays to not have to lay unnecessary cables.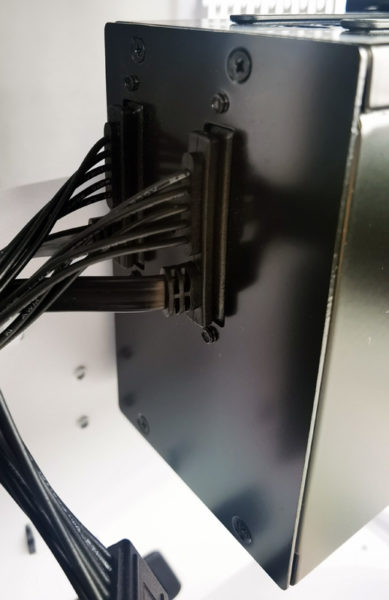 The trays can be removed very easily and standard 3.5″ HDDs or 2.5″ SSDs can be mounted there. The cover also functions as an additional mounting space for up to three SSDs, but they have to be mounted lengthwise.


Lian Li O11 Dynamic XL Practical testing …