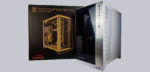 Practical testing …
Let's move on to a small feature or goodie that we haven't seen before in any case and one wishes that something like this would always be included. Lian Li includes a graphics card holder that can be mounted on the motherboard and is therefore almost invisible! In total, you can protect two graphics cards from sagging or bending with this holder.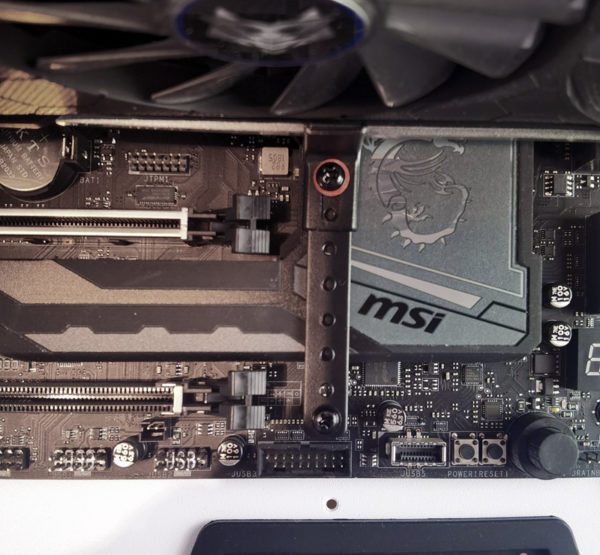 Unfortunately, this is not optimally thought out or the Sapphire RX5700XT Nitro+ SE is a bit too "thick", because you can't quite push this card into the slot with it anymore. The retaining clip simply doesn't snap into place, as the card rests on the holder. The holder is mounted correctly and lies smoothly on the chipset cooler. Thus, the holder was unfortunately not usable here. A great pity.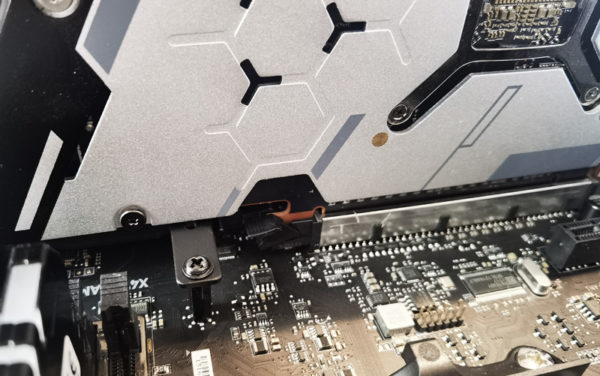 Another drawback can be the SATA power connectors. Since the SATA power plugs only have an end plug at the end of the cable, the middle SATA power connection does not lie smoothly and bends the connection on the SSD up a bit. It is not much and will certainly hardly cause any problems, but it is not optimally solved for such connectors. A thicker rubber or included washers would easily fix this problem. Alternatively, you could use a separate SATA power cable for each SSD if the power supply allows it.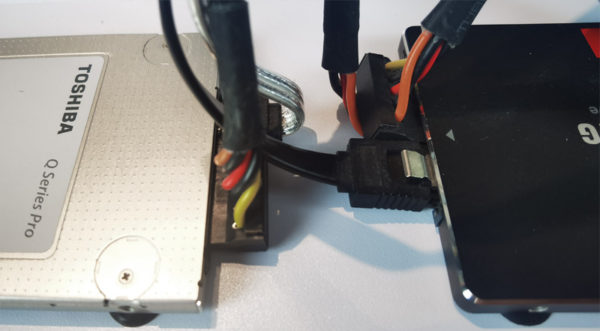 The Lian Li O11 Dynamic XL ROG is altogether an exclusive and noble designed case, which was created in cooperation with der8auer and which reflects the high demands. The case is excellently manufactured and even after an intensive search you won't find a single sharp edge.
ARGB Lighting …
Now we come to the elegant ROG aRGB LED bar. This can be varied in color and provided with various light schemes. It looks very chic in any case! It's best to have a look at it in the following video. By the way, the LED bar is connected to the mainboard via a 3pin aRGB connector and can be controlled via the mainboard. It is not necessary that you connect it to an ASUS motherboard, because it's a conventional aRGB connector which is also running fine with e.g. MSI Mystic Light. Since the controller also brings its own effects, we control them using the control buttons in the front panel.
We've posted the effects of addressable RGB lighting in a video on our OCinside YouTube Channel and appreciate a little like and/or subscription.
Note: Please allow our cookies first to see this external content!
Fully build with an AMD Ryzen system, the whole case looks like this.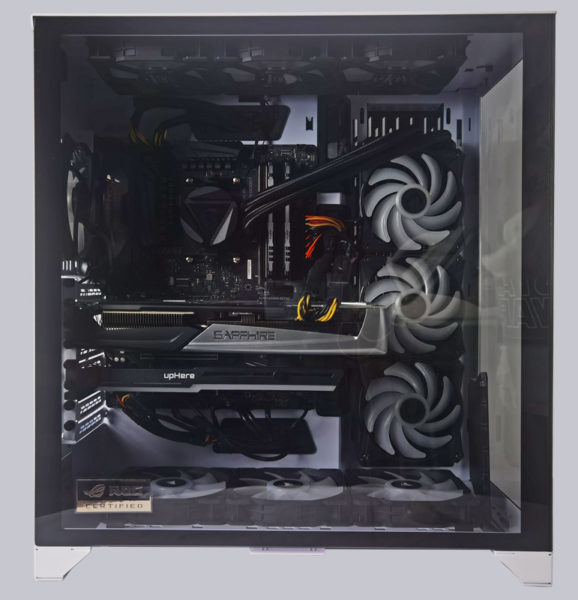 Of course, you can see much more with the RGB lighting turned on.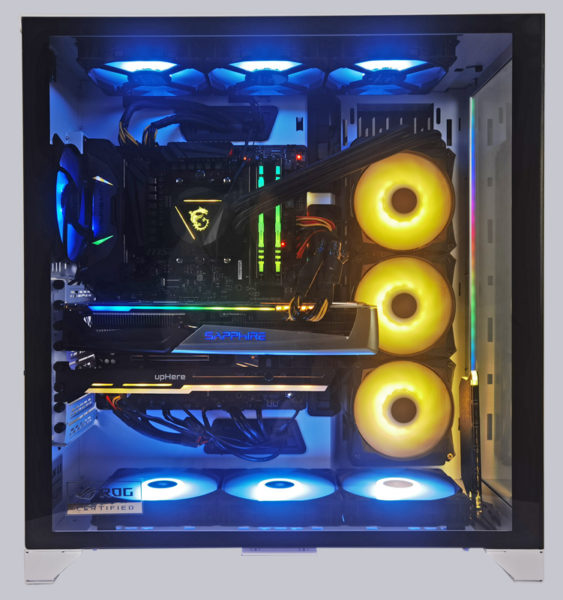 This is how the Lian Li O11 Dynamic XL ROG looks from the front with installed components.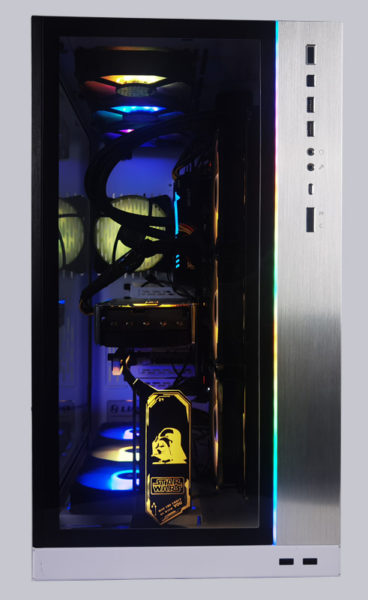 Lian Li O11 Dynamic XL ROG Result and general impression …