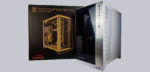 Result and general impression …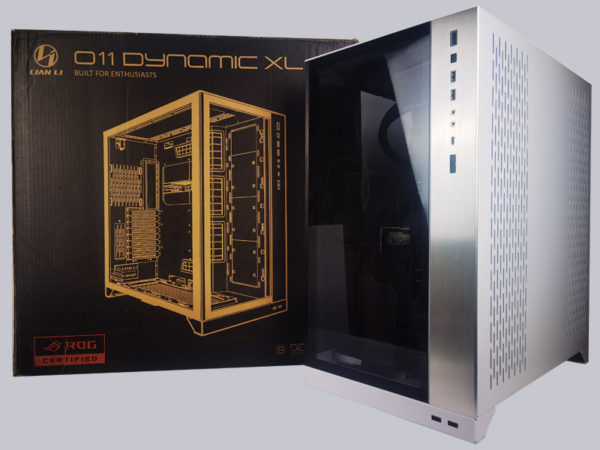 The Lian Li O11 Dynamic XL ROG case is a very impressive case, but not only for ASUS ROG fans!
The overall quality impression is excellent and the available space is impressive. You can really fit a lot here! The tower is easily suitable for custom water cooling systems, as up to three 360mm radiators can be installed here. Thanks to the large interior space, you can alternatively install a graphics card with integrated 360mm water cooling, such as the Sapphire Toxic Radeon RX 6900 XT Extreme Edition and also install another 360mm All In One water cooling for the CPU.
Add to that the very fancy aRGB lighting in the front panel and the little gimmick that is the graphics card holder. Also, you don't need to worry about any special cable management as everything can be stowed behind a very generous cover in this case. In addition, Lian Li still offers accessories, such as a kit for vertical graphics card mounting or an expansion panel for an E-ATX motherboard.
The Lian Li O11 Dynamic XL ROG is available in various stores from about 230 Euro in black, white and silver with ASUS ROG lighting and alternatively without. Thanks to Lian Li's superior quality, the case is worth every cent.
In summary, the Lian Li O11 Dynamic XL ROG gets our best recommendations with the OCinside.de Purchase Tip Award 01/2022 and not only for ASUS fans!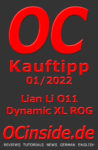 Discuss in our forum and share experiences about the Lian Li O11 Dynamic XL …
Here you can order the Lian Li O11 Dynamic XL at a reasonable price.
Read on in the hardware test area with several hardware reviews …