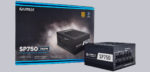 The power supply is often a PC component that gets little attention, but it is extremely important, because without a good power supply a stable system is unthinkable! With the SP750 Gold SFX power supply, Lian Li offers a powerful SFX PSU for high performance gaming PCs in compact Mini-ITX and Mini ATX cases. How the Lian Li SP750 performs, we show in the following OCinside.de review.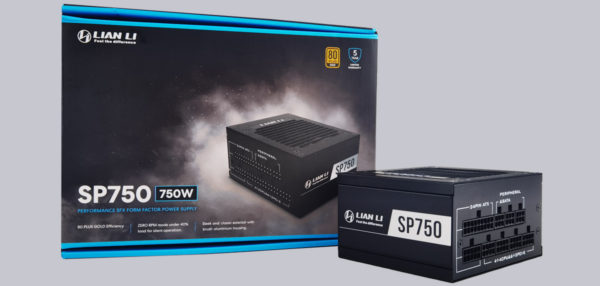 Thanks for the support to Berserkus and the manufacturer Lian Li.
The Lian Li SP750 Gold PC PSU at review date has a price of approx. 130 Euro.
Lian Li offers their first power supply with the SP750, let's see if they succeed in getting started.
Here you can order the Lian Li SP750 Gold PSU at a reasonable price.
The delivery of the Lian Li SP750 …
Lian Li delivers the SP750 in a sturdy cardboard box, which is usual for power supplies. The box is kept in rather plain black/grey/blue tones. You can find the product name, the power rating, the efficiency rating and of course the warranty period on it. This is generously designed with 5 years and proves the high claim that Lian Li raises in the upper class.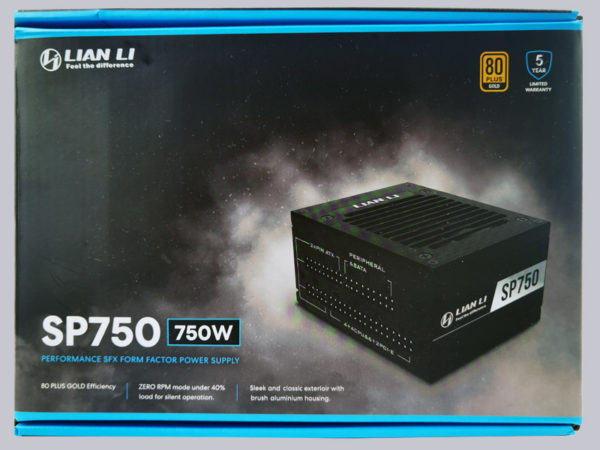 The back is covered with a product picture along with the power supply dimensions and cable lengths.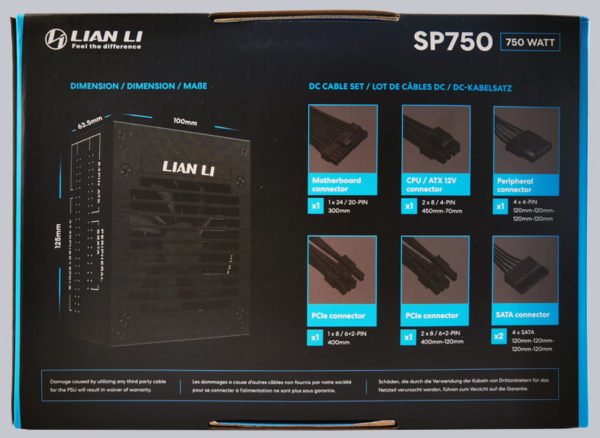 On the two pages we can find some technical details.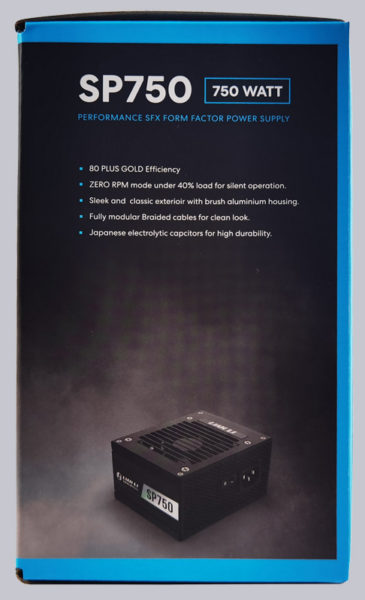 In a total of 3 languages.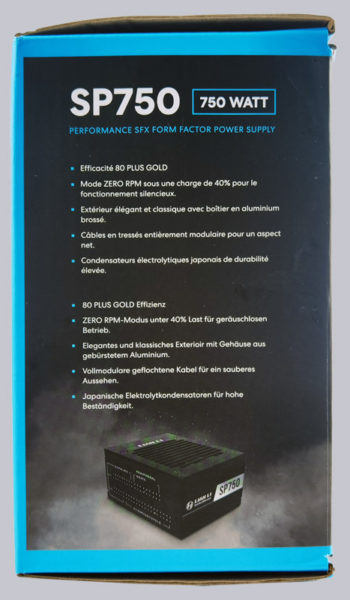 The EAN and serial number can also be found on the bottom.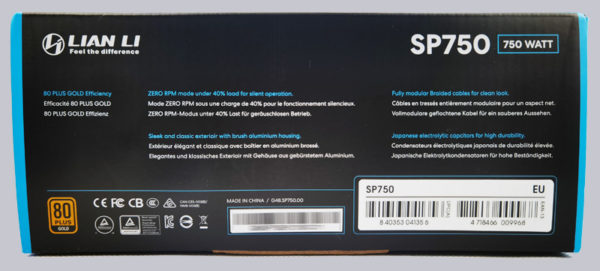 A look at the top then reveals the power curve, the acoustics as well as the power specifications of the individual power rails.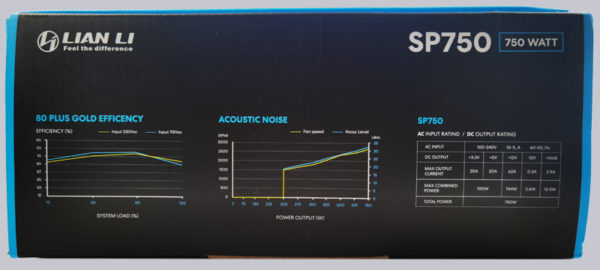 After opening the box, we first look at the warranty card as well as the user manual and the foam underneath that protects the power supply.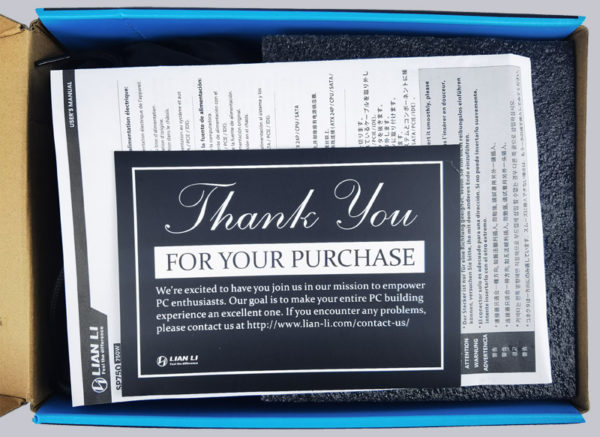 Thus protected, nothing can get to the SFX power supply during transport. It is also very nice that the cables are stored in an extra cloth bag.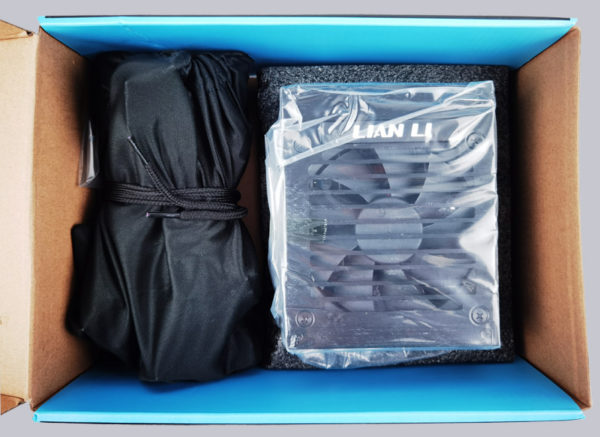 In addition to the actual power supply in SFX format, the package also includes an instruction manual as well as the cables, 4 screws for mounting the power supply and a cloth bag for storage.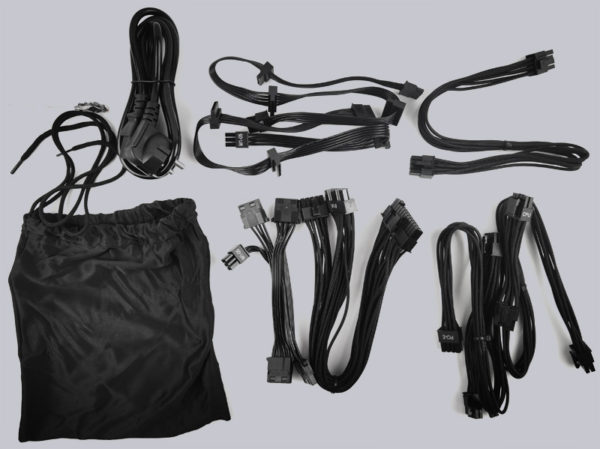 Lian Li SP750 technical data …