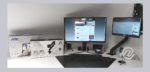 Today on OCinside.de we are testing the AOC 16T2, a mobile 10-point touchscreen panel with integrated battery and speakers as well as a touch-sensitive Full HD 15.6-inch IPS panel. The panel can be connected to a smartphone or notebook on the go via USB-C or used as an additional display on a desktop PC via micro HDMI, for example. We also show a 360-degree view and test the display on an Arctic X1-3D monitor arm with gas spring by using the included AOC VESA adapter.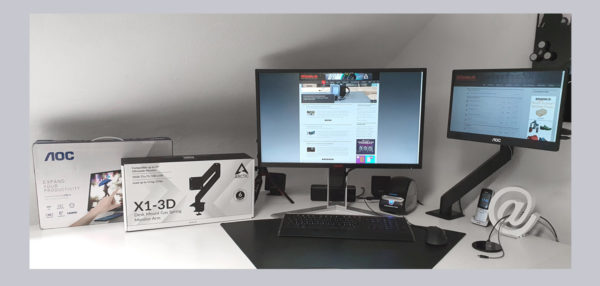 Thanks for the support …
Thanks for the support to AOC.
The AOC 16T2 Touchscreen has at review date a price of approx. 319 Euro.
Here you can order the AOC 16T2 monitor.
The delivery of the AOC 16T2 Monitor …
You can already see a few details about the AOC 16T2 multi-touch panel on the box.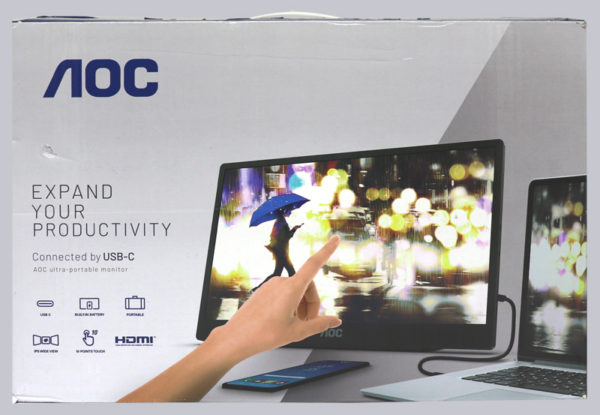 On the side, you can still see the possible connection types via HDMI and/or USB-C.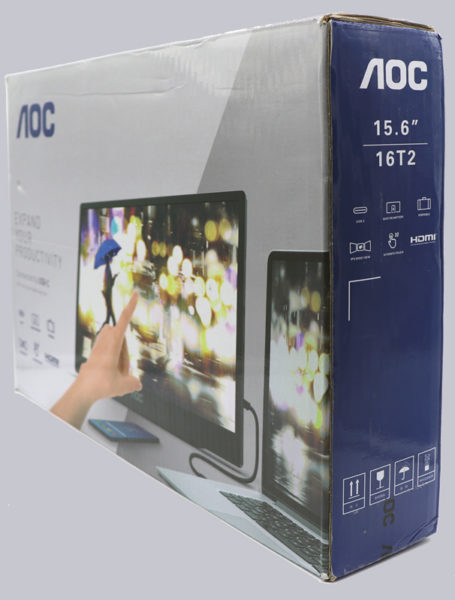 In the cardboard lid, after opening, you can immediately see an illustrated assembly and building instructions.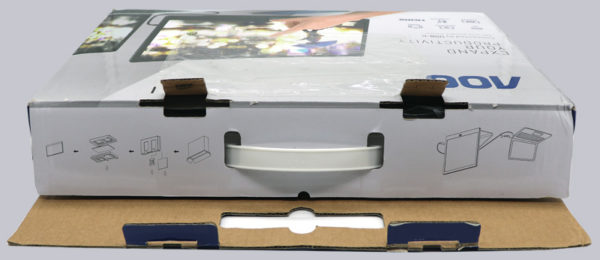 Included was a micro-HDMI to HDMI cable, a USB 3.0 Type-A/Type-C to USB Type-C, a USB power adapter, a VESA adapter plate, a smart cover that also serves as a stand, screws, instructions, and of course the AOC 16T2 panel.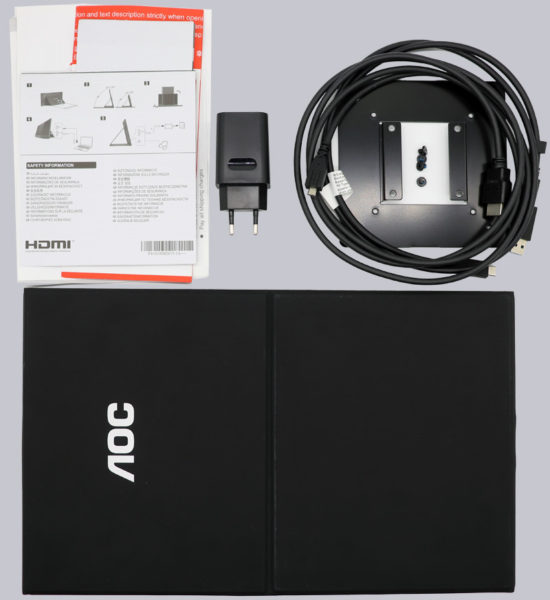 In addition, we will also take a look at the Arctic X1-3D monitor arm with gas pressure spring in this review.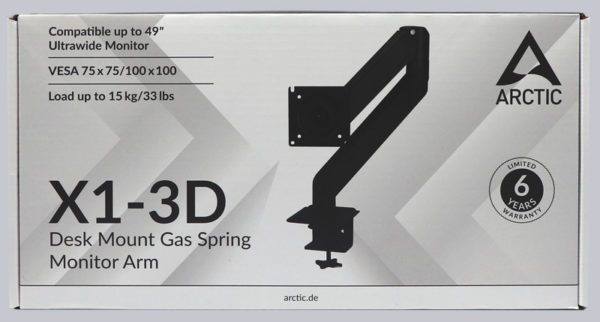 Now let's take a look at the technical data of the small Full HD monitor.
AOC 16T2 Monitor technical specifications …