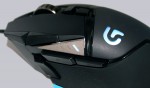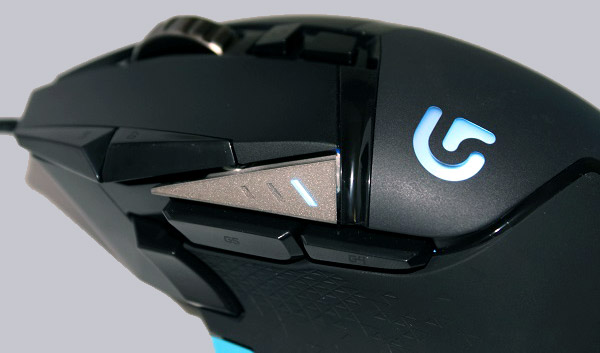 The first mice looked like carved from a block of plastic, today, there are plenty of much sleeker mice out there. This has become necessary in view of the increasing demands for ergonomics and modifier keys are becoming increasingly important for gamers. A well-known manufacturer of gaming mice is Logitech. The latest creation from Logitech, we want to take you for a little more closely today – the G502 Proteus Core Gaming Mouse.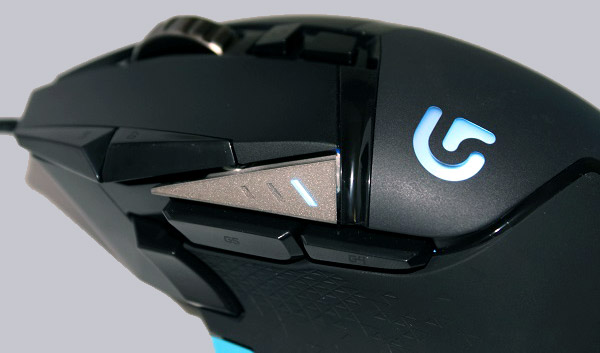 Thanks for the support …
Many thanks for the support with the review to Marauder25.
The Logitech G502 Proteus Core 910-004075/910-004076 (GB) has at review date a price of approx. 69 Euro.
Here you can buy the Logitech G502 Mouse.
The delivery of the Logitech Mouse …
Let us look first of the box. Unfortunately, the front sheet is no 100% accurate imaging of the mouse what little transparent to the purchaser may seem.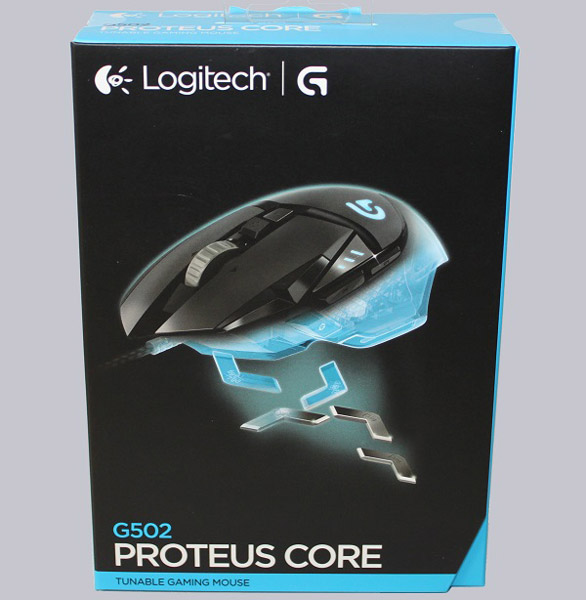 For Logitech but precautions and a hinged cover integrated into the box, which provides a view on the mouse when opened.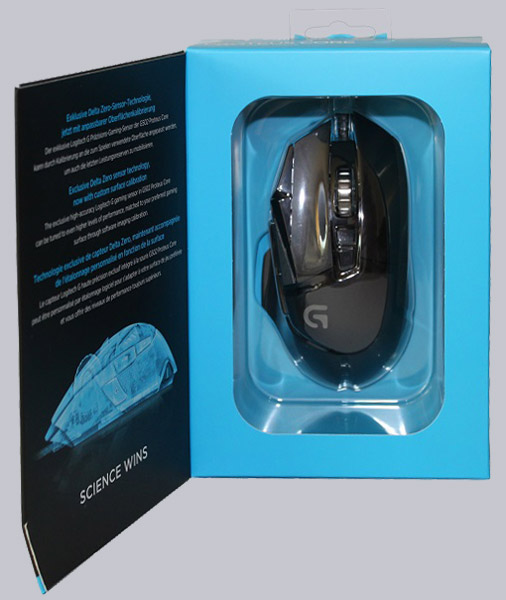 Logitech G502 Accessories …
Now we free the blue inner cardboard from the box and take a look at the package.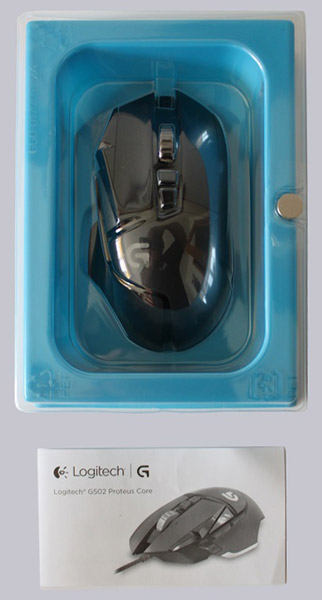 The package also, of course, includes the G502 Proteus core and a small leaflet. In addition, is a great booklet and storage box along with the 5 weights: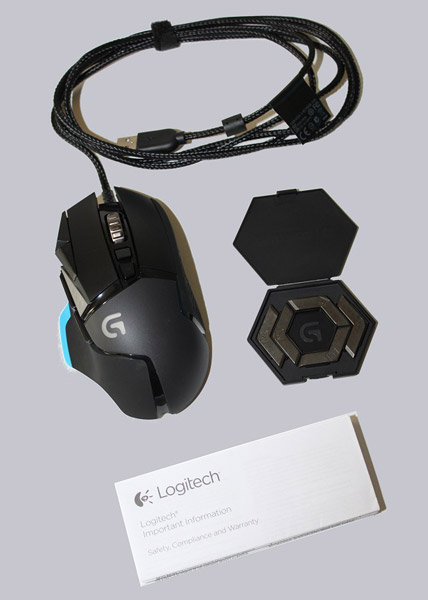 Contrary to the first impression of the magnet is on the side just to keep the lid closed the box … 😉

Also this package are no drivers in the form of a CD. This is seen as something positive, because most such driver CDs are hopelessly outdated and therefore recommended in any case the fresh download from the Internet.
Now we come to the technical data of this futuristic-looking mouse.The technical data of the Logitech G502 Proteus Core Mouse …