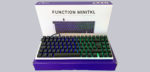 Software …
To personalize the NZXT Function MiniTKL, you need the NZXT CAM software, which can be downloaded from the manufacturer's site. In order for the software to recognize the keyboard, you need at least version 4.34, which will not be released until the keyboard's release. Older program versions do not support the keyboard, so update first. The extremely comprehensive software offers the creation and storage of up to four individual profiles, which can be stored on the keyboard and also called up directly from it. Of course, the brightness can be adjusted and the key assignment can also be changed as desired. Likewise, elaborate macros can be recorded and saved if required.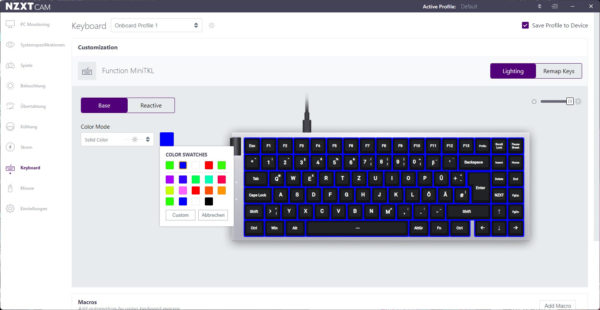 For the RGB lighting, you can choose from a wide variety of lighting modes as the basic lighting.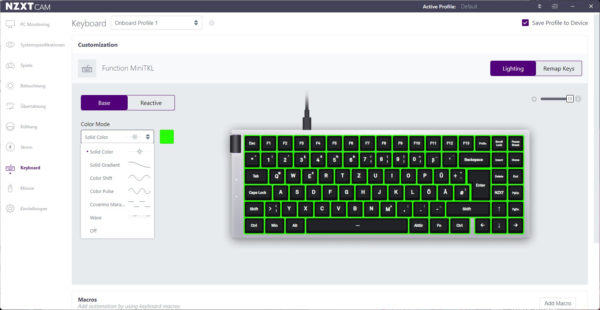 In addition, special effects can also be activated, which are only executed when the key is pressed, starting from the pressed key.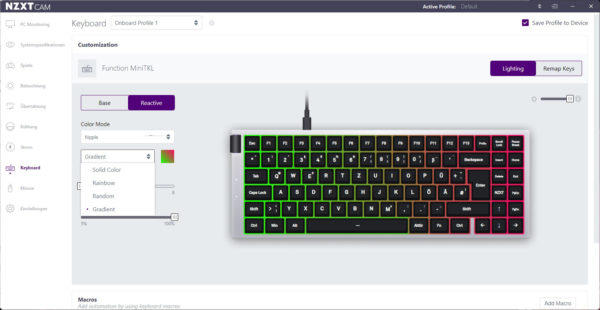 For the very special taste, even the assignment of almost every single key can still be changed via drag 'n drop.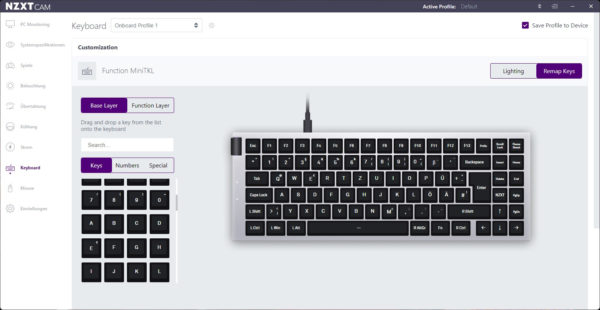 We had already described all important functions of the software in some NZXT CAM reviews.
NZXT Function MiniTKL and NZXT Function Lighting …