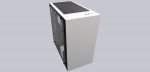 NZXT H400i Construction, design and features from the exterior …
From the outside, the H400i looks very simple and elegant at first glance. There are no flashy gimmicks and everything is where it should be. The advantage is that a powder coating is used instead of a classic paint finish. The manufacturer NZXT also offers the case in the colour combinations matt black + blue, matt black + red and matt black.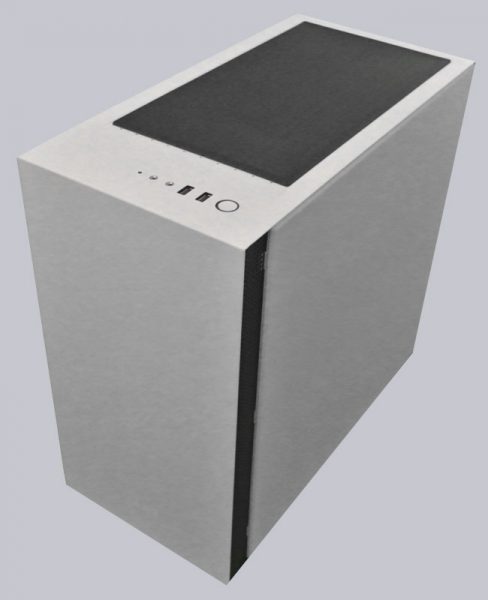 If you read the technical data carefully, you might have noticed that NZXT is not using a 5.25″ slot. As a result, the case is only partially suitable as a media PC. However the front section is kept very clean. Only a NZXT logo decorates the lower area.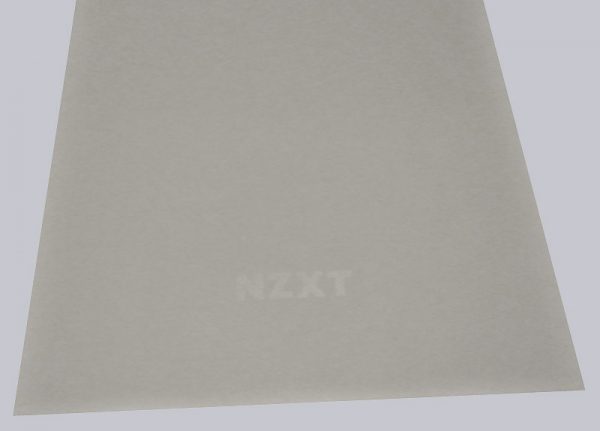 Of course, as expected in this price range, dust filters are installed at all important points. To clean the front filter, the whole front must be removed. After all, this is possible without tools and should therefore not pose a problem in practice.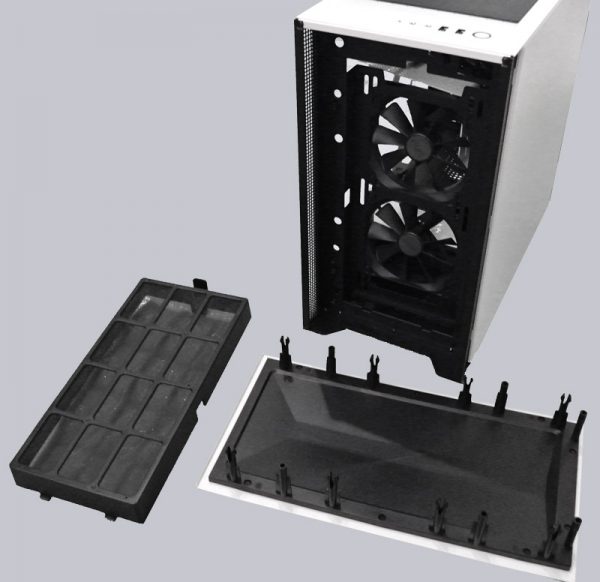 The I/O panel is located on the top side in the front area. The design does not allow many connections here. For everyday use, the two USB 3.1 Type-A, the power switch and the headset connections are sufficient. There is also a status LED here.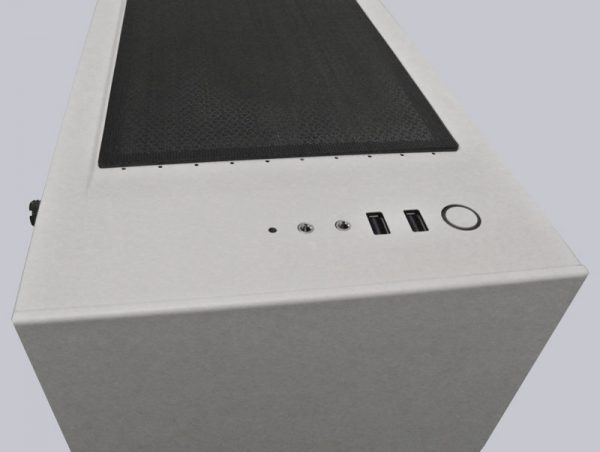 On the left side of the case, a thick and robust tempered glass panel is perfectly embedded. It is mounted by 4 knurled screws. To prevent the panel from being exposed to vibrations, it is decoupled via the knurled screws with rubber buffers.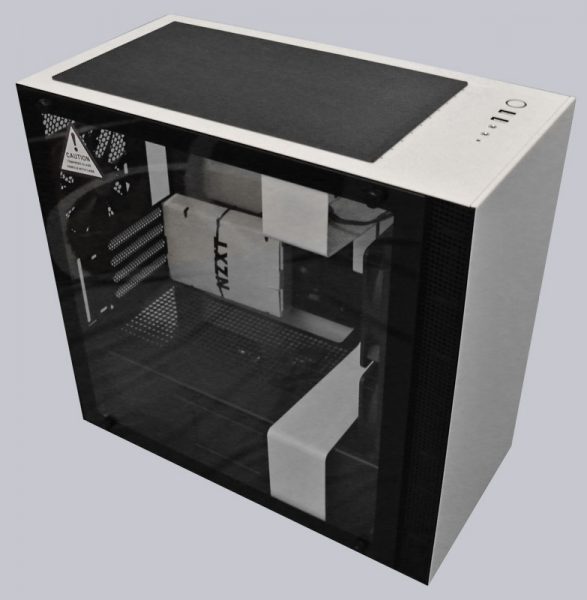 The right side cover is hooked into the front area and is fastened classically at the rear with 2 knurled screws.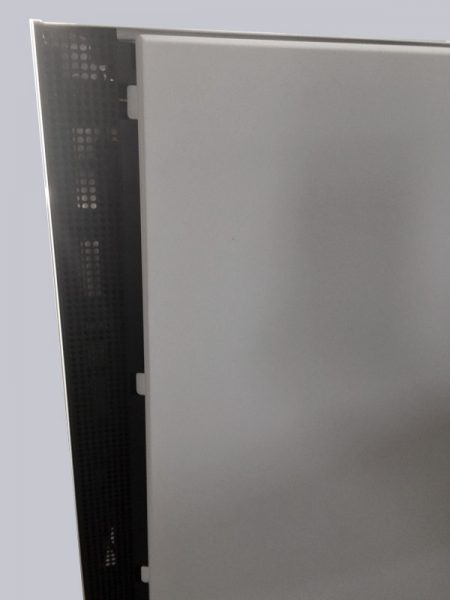 From above you can see another opening for ventilation. A dust filter is also located here, which is by the way simply attached via magnetic strips. A simple but cool solution.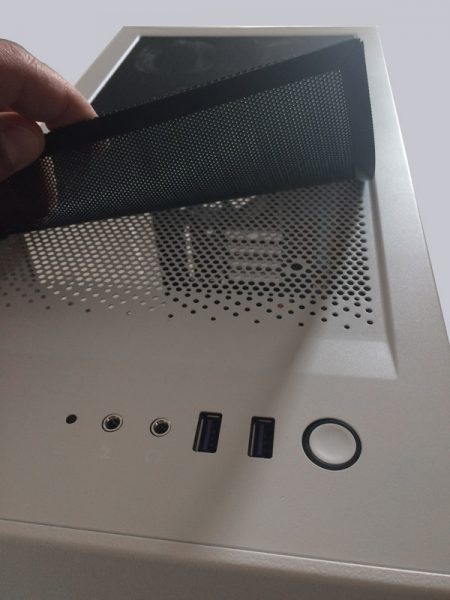 Another 24mm in height could be saved by removing the feet.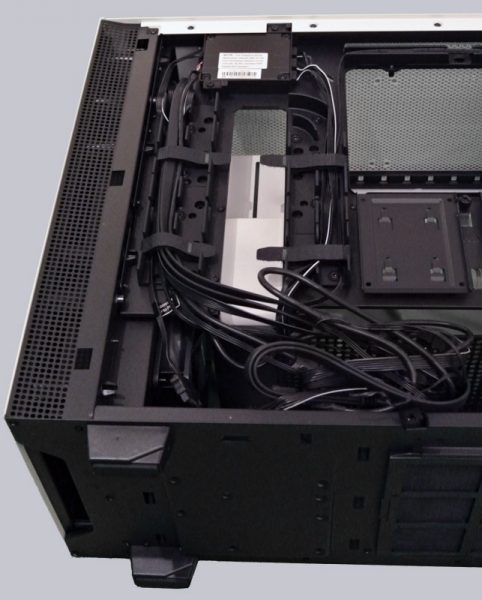 Here you can also find the dust filter for the power supply. It can also be easily removed and cleaned without tools.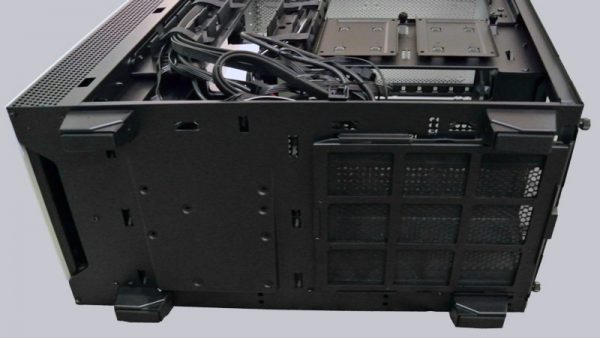 The back is very classic for today's designs.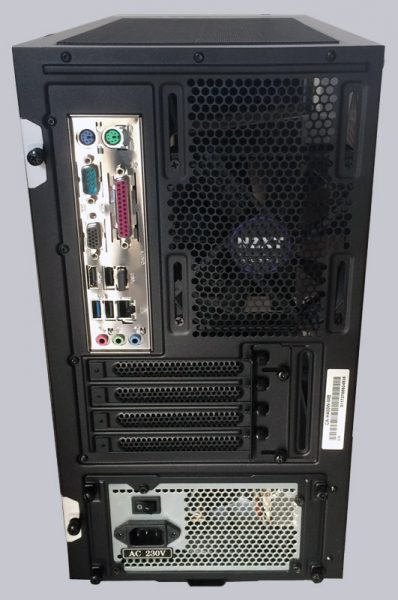 Fans of water cooling systems will love the long mounting slots of the rear fans. Thus a 12cm or 14cm radiator can be comfortably installed there.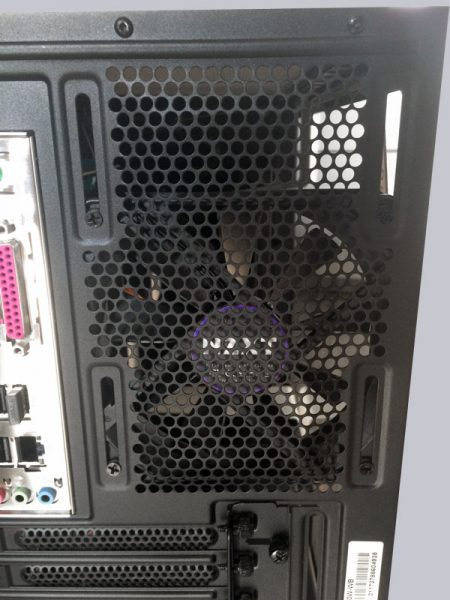 Instead of screwing the power supply unit directly to the case, a mounting cover is used.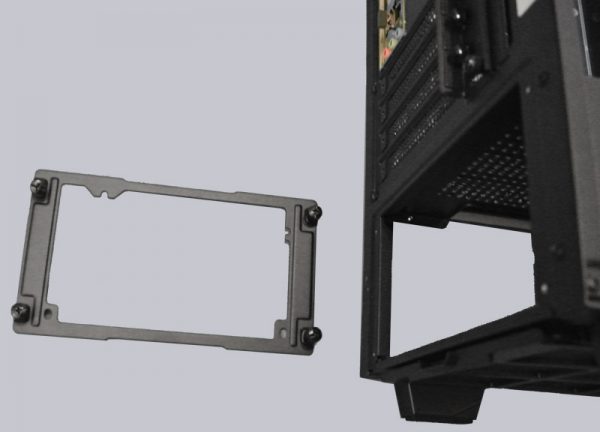 It goes on with the inner part!
NZXT H400i Construction, design and features from inside …