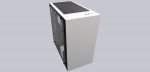 NZXT H400i Construction, design and features from inside …
Before we go into the details of the interior, we would first like to mention that the complete case, apart from a 2.5″ bracket, is completely made of metal. It makes an extremely valuable impression.
Visually visible, a 2.5″ SSD or HDD can be placed in the case next to the mainboard. The power supply disappears under the cover and is completely separated from the rest of the interior. By the way, you have to remove the white, vertical cover completely to connect the SSD/HDD, because it covers the connectors quite exactly.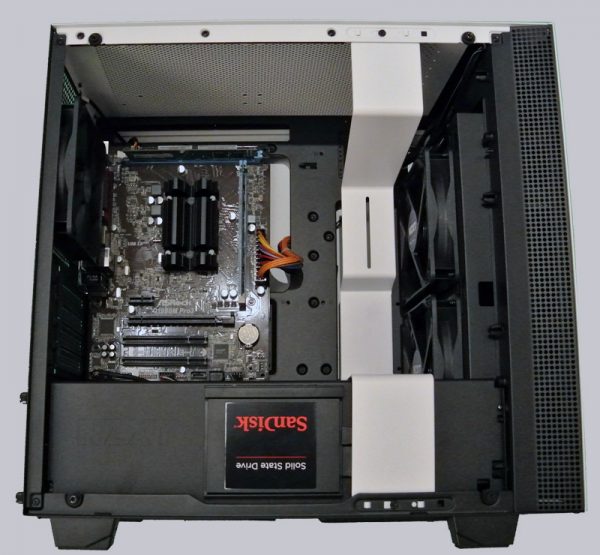 The other two 2.5″ slots are located on the back.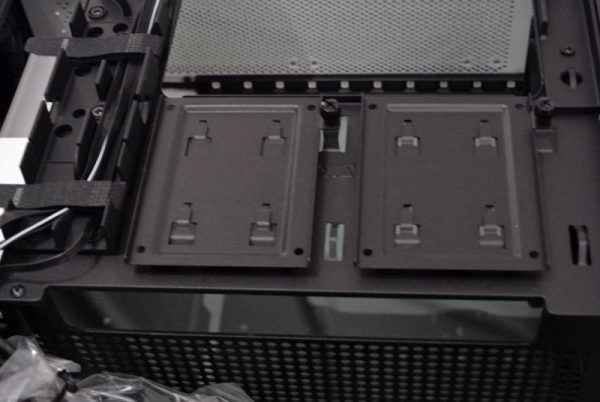 This is also where the cable ducts reveal themselves for a clean appearance.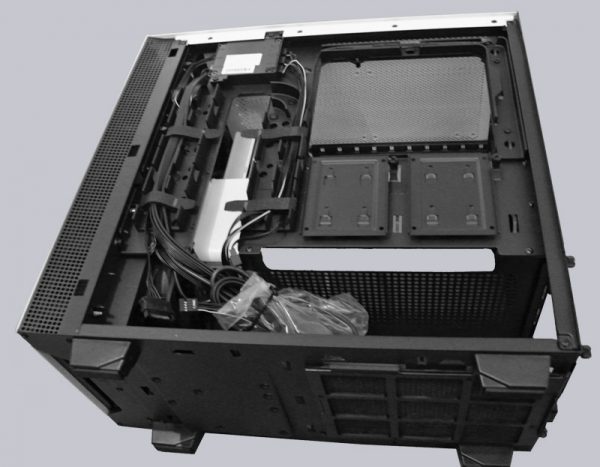 Above the cable ducts in the upper area a small but very ingenious feature of the H400i is shown.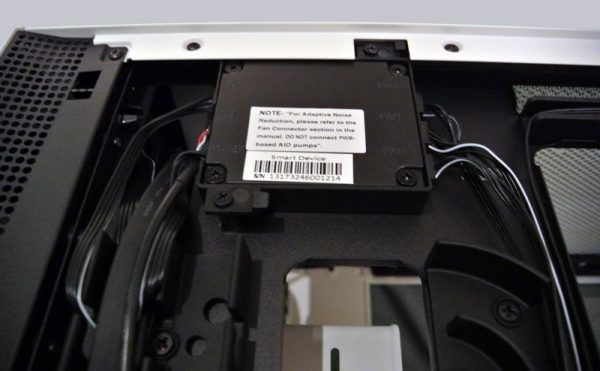 What at first glance looks like a simple fan controller quickly turns out to be a complex controller for lighting and ventilation after a short flyover of the manual! More about that later.
One NZXT HUE+ RGB-LED Stripe is already pre-installed, a second one is included for free positioning. Afterwards, this will be connected to the control unit. It is a flexible HUE+ RGB-LED Stripe. The illumination of the pre-installed stripes is excellent.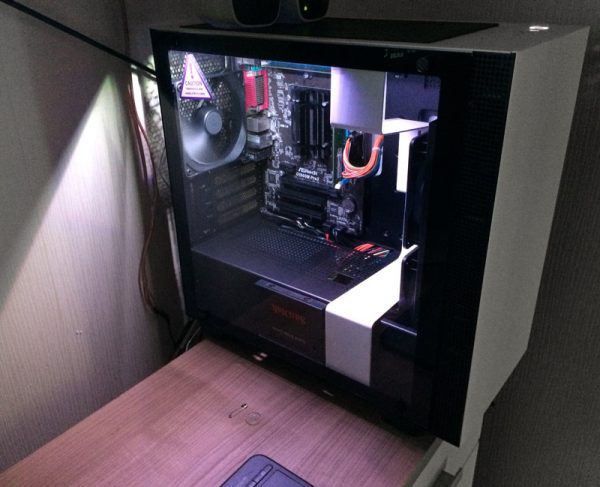 NZXT H400i Fan control and lighting …