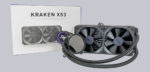 Layout, design and features …
The Kraken X73 is a classic all-in-one water cooling solution with permanently connected hoses protected by a nylon mesh. The hoses are rotatably connected to the pump. This gives a certain amount of flexibility when mounting the pump.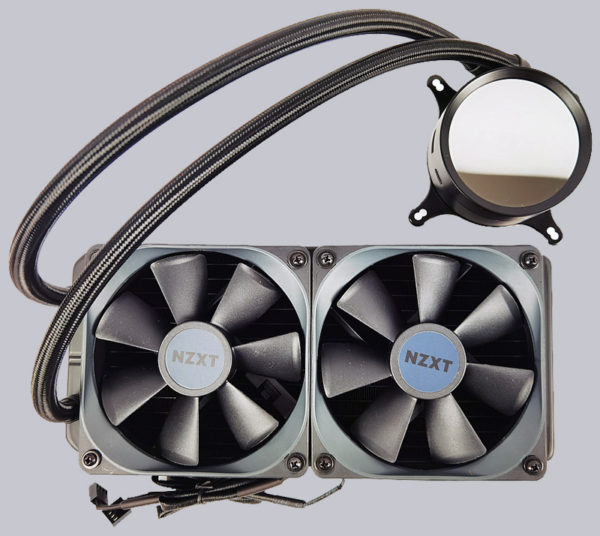 The radiator …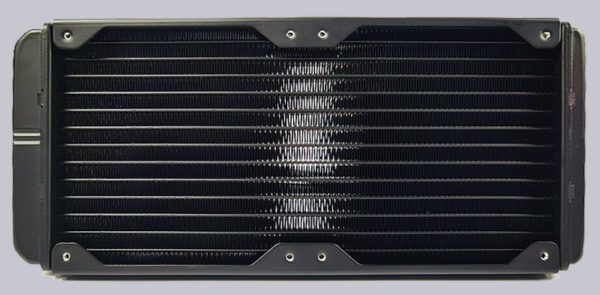 … is completely flawless and perfectly crafted …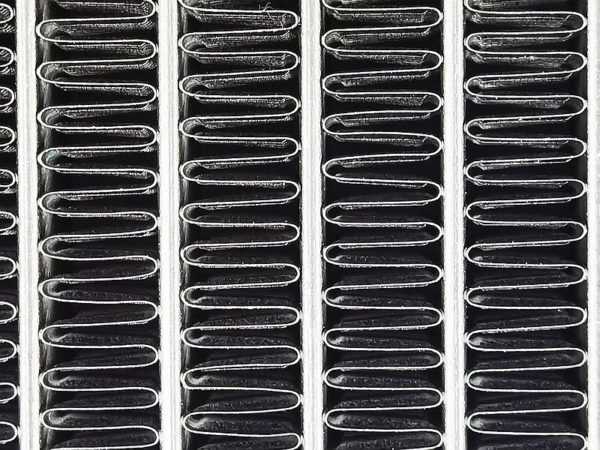 … no faults are detectable on a macro photograph either.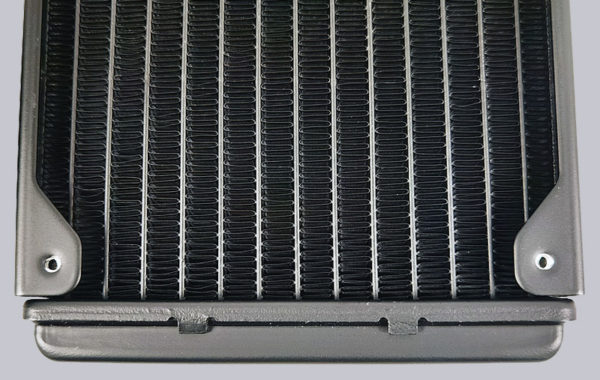 On the front side of the radiator there is also a sticker with CE and other certifications and the patent number.


The connections on the radiator are cleanly processed.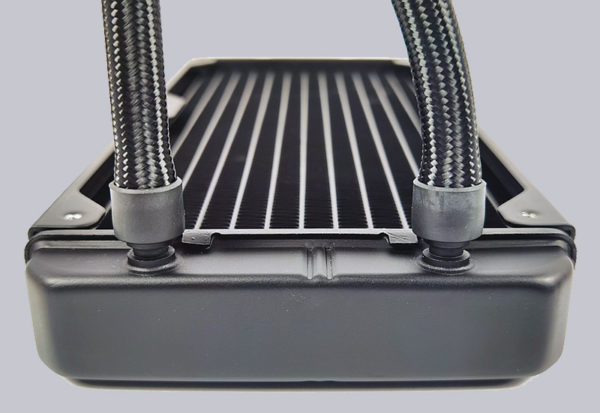 Simply a perfect finish with the NZXT logo shining through.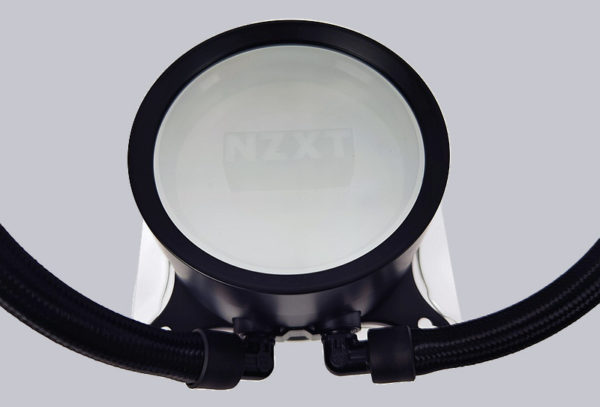 On the side of the pump, the tubes are mounted so that they can move. The metal sleeve around the pump looks very noble and makes it extremely robust.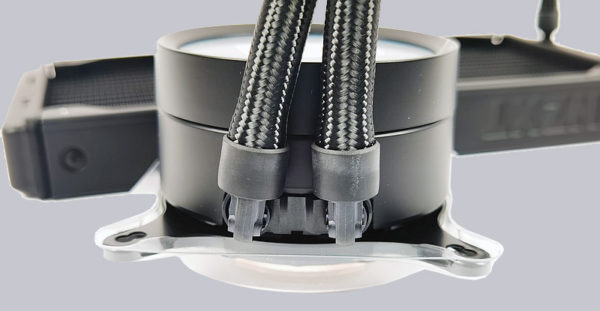 The flawless copper base of the pump is also perfectly finished.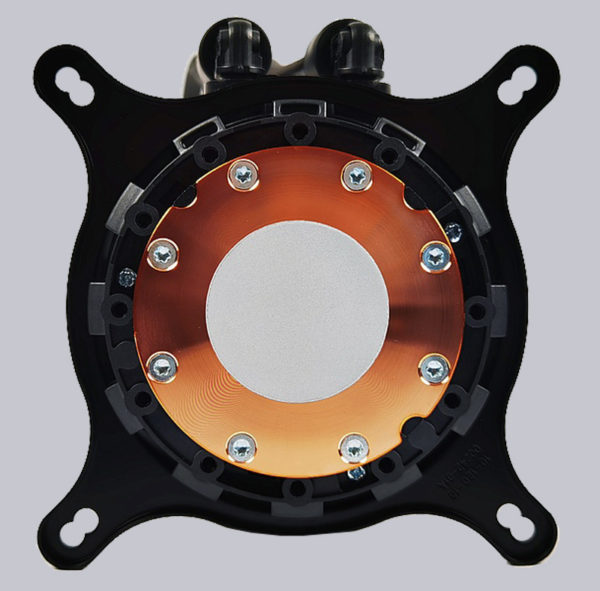 So it is not surprising that the fans are manufactured with the same high quality.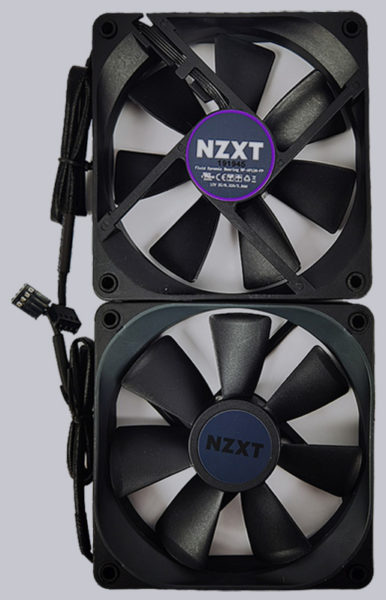 The technical data is located on the back.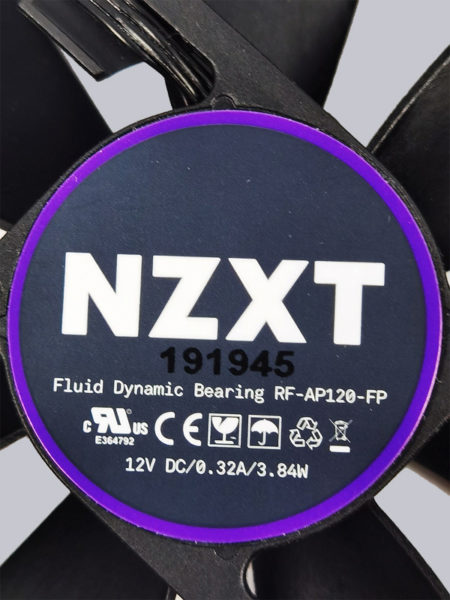 The fans have a built-in decoupling, here in the form of embedded rubber sleeves. This is a much better solution than the rubber pads glued on by many manufacturers, which come off after a while.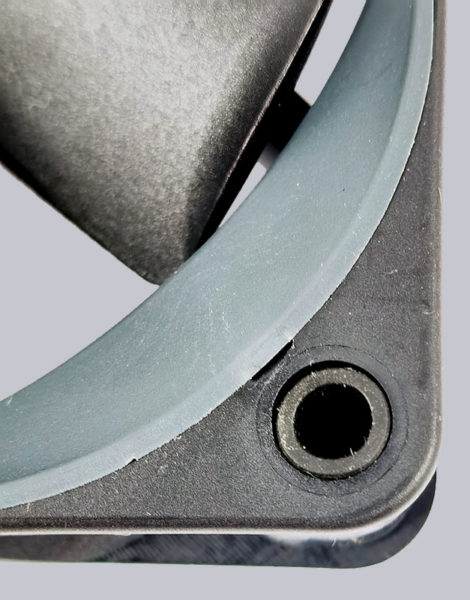 NZXT Kraken X53 Installation …