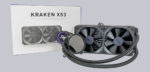 Result and general impression …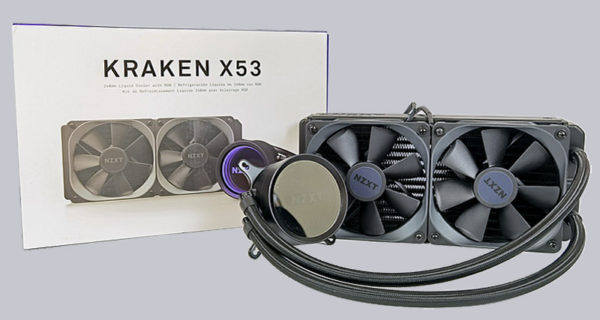 The NZXT Kraken X53 shows once again that NZXT is a good choice for AIOs!
It can be very quiet and still provide good cooling results.
The illuminated NZXT logo is a stylish thing and there are many different settings, the logo can be adjusted separately from the illuminated ring and the mirror effect gives the pump that extra touch of style. It also cools at a very high level and doesn't even need to hide behind a NZXT Kraken Z73.
However, we would like to see the NZXT also launch models with illuminated fans. The only things I would like to see are a slightly longer micro-USB cable and a tube of thermal compound to the factory applied thermal compound.
Even though there are cheaper AiOs on the market, the workmanship, looks and performance of the NZXT Kraken X53 is above average and therefore our OCinside.de purchase tip award 07/2020!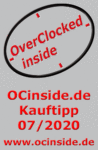 Tip: In the interactive Fit for Fan guide you can virtually fit coolers onto different motherboards and listen to many – the NZXT Kraken X53 will be included in the next update.
For a comparison with other coolers, take a look at our CPU cooler chart 2018 on the Intel Core i5 PC and the CPU cooler chart 2018, tested on an AMD AM4 PC system. Here is also the CPU cooler chart 2016 on the Intel Core i5 PC and the CPU-cooler comparison 2016, tested on an Intel Core i7 PC. And here is the previous CPU cooler chart with CPU cooler before 2016. A direct comparison to our previously tested coolers is however not possible here, since the test system has changed fundamentally in the meantime.
Discuss in our forum and share experiences about the NZXT Kraken X53 …
Here you can order the NZXT Kraken X53 AIO at a reasonable price.
Read on in the hardware test area with several hardware reviews …