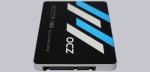 Result and general impression …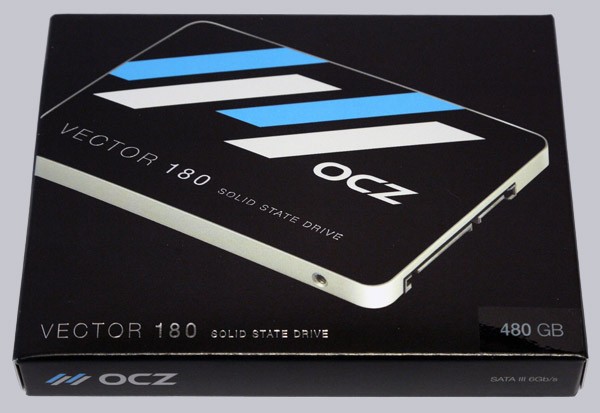 The OCZ Vector 180 2.5″ 480 GB SATA3 SSD VTR180-25SAT3-480G has come up with some special features, to improve, in particular, the data security and underlines the high durability with a very special ShieldPlus warranty.
The OCZ Vector 180 480 GB MLC solid state drive with Indilinx Barefoot 3 M00 controller and Toshiba A19nm NAND is tested both, in the preferred AHCI operation, and also in the legacy IDE operation. Using AHCI mode showed significant benefits, like seen in all of our previously SSD reviews and therefore should be necessarily preferred.
The performed benchmarks are showing clearly the strengths and weaknesses of the OCZ Vector 180 480 GB SSD – if we could talk about weaknesses at this high level of sequential read speeds. The read rates of most benchmarks do not quite match the best SSDs, but the important 4K 64Thrd results for everyday PC life are enormously high.
Thanks to the previously mentioned Power Failure Management Plus (PFM+) feature, during sudden power failure or voltage dip the data security is significantly increased similar to expensive enterprise SSDs. No wonder, as OCZ is a major provider of enterprise solutions where data integrity and reliability is very important.
The latest OCZ SSD Guru tool software offers the user a comprehensive SSD monitoring and management of the SSD.
Furthermore, OCZ has come up with a very special 5-year ShieldPlus warranty, where after consultation with the OCZ support and determination of a defective OCZ SSD, the customer receives a new OCZ SSD and return label. In addition to the toll-free tech support it leaves no wishes open.
All in all, the OCZ Vector 180 480 GB SSD is not the cheapest SSD with the very best read performance in synthetic benchmarks, but this SSD convinced us with reliability at high application performance in daily use.
Discuss about the OCZ Vector 180 in our forum and exchange experiences …
Here you can buy the OCZ Vector 180 SSD …
Read on in the hardware test area with several hardware reviews …