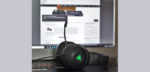 Practical testing …
As always, we would like to point out that our audio test is about subjective impressions.
Sound test in practice …
We first test the Kraken X USB or the room sound generation quite simply by listening to the test sequence from the Windows Control Panel or comparing it with the stereo sequence of the headset. We can actually hear a difference here and the test tones are distributed around us in a well-distinguishable way.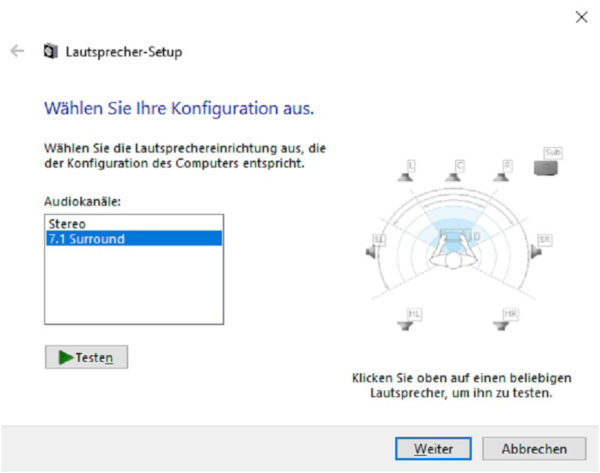 Afterwards, we jumped straight into the gameplay of Quake Champions and World War:Z. The surround sound is also good here and we actually have an advantage over stereo in terms of localization. The sound of the Kraken X USB headset is very bassy and otherwise rather muffled. By the way, the volume control does not lower the input signal, but directly the Windows volume. A small overlay is also displayed when we have Spotify running in the background, for example.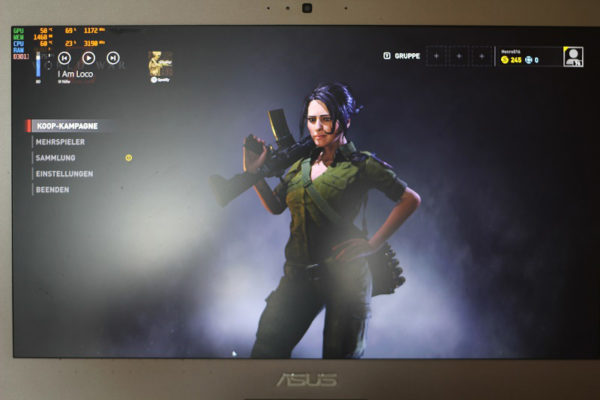 Unfortunately, listening to music is not one of the Kraken X USB's specialties. It simply does not sound good. The high bass content would certainly still meet the current general modern taste, but the sound is rather dull beyond that and even tends to be tinny in parts.
It continues similarly with movies or e.g. YouTube. As soon as voices come into play, you quickly feel like doing something else.
We noticed another peculiarity in the software. It consistently generates about 5% CPU load on our gaming notebook with Intel Core i7 6700HQ – even when it is not selected as audio device and even when the headset is not connected at all!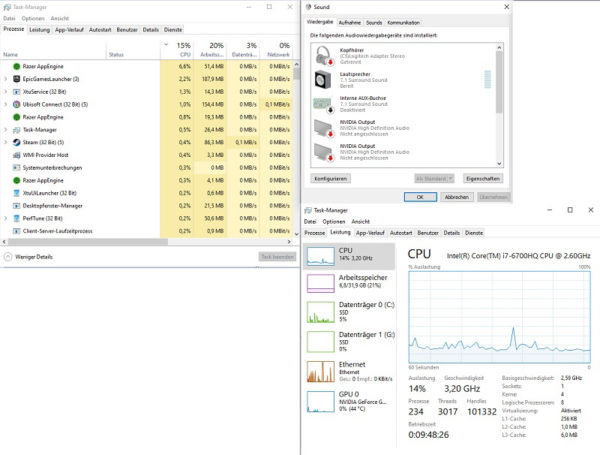 Microphone test in practice …
The microphone is of course also an important part of the headset. The Kraken X USB can score here with a very good intelligibility without noise. So that you can convince yourself of the recording quality, we have provided a short sound example:

Comfort …
The Razer Kraken X USB is really extremely comfortable to wear. The ear cups easily enclose even larger ears and the pads are incredibly soft! Paired with the well-balanced headband, there is no painful pressure even after prolonged wear. The microphone is easy to position via gooseneck and ambient noise is strongly attenuated, so we are not distracted while gaming. On the other hand, we do not disturb other people in the room as quickly if the gaming action gets louder.
Razer Kraken X USB Headset Result and general impression …