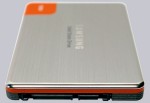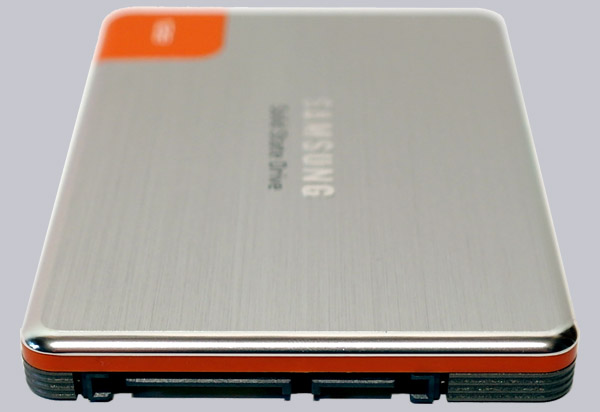 In this review at ocinside.de the Samsung 470 Series 128GB SSD is compared against some SSDs of ADATA, Crucial, Mach Extreme Technology and OCZ. Since it is a SATA II SSD, it surely will not be able to keep up with the top 6 Gb/s drives, but let us take a look at some benchmark results, to see what Samsung can get out of the 30nm memory in combination with their Samsung controller.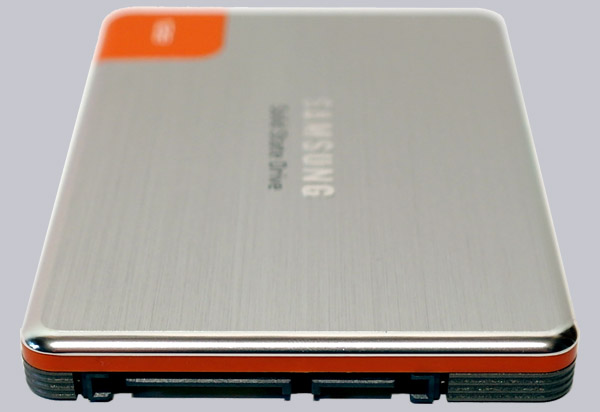 Thanks for the support …
Many thanks to Samsung for the support with the Samsung Series 470 128GB 2.5″ SSD.
The Samsung 470 Series 128GB SATA2 2.5″ SSD MZ5PA128HMCD has at present a price of approx. 160 Euro (09/2011).
The 470 Series SSD 2.5-inch series contains at present the following types: Samsung 470 Series 64GB MZ5PA064HMCD Samsung 470 Series 128GB MZ5PA128HMCD Samsung 470 Series 256GB MZ5PA256HMDR Whereby the performance of this Samsung Series 470 SSD Series alters depending on the capacity like the previously tested Crucial C300 or Crucial m4. A higher capacity of this Samsung 470 SSD has a higher write performance.
Here you can buy the Samsung SSD for a low price.
The supply of the Samsung 470 Series 128GB SATA2 SSD …
Here one can see the nice acrylic box of the new 470 series SSD from Samsung: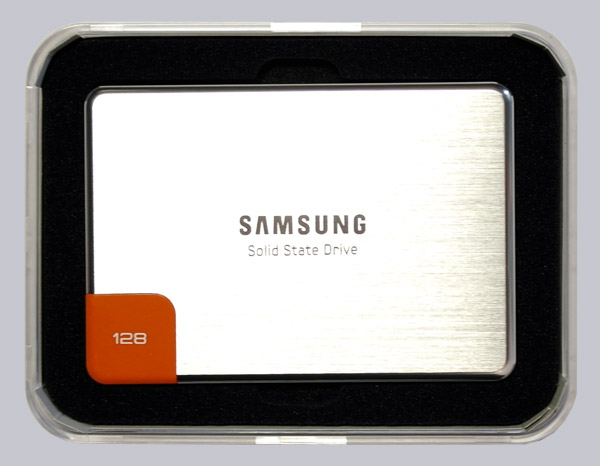 That is contained …
Samsung delivers the 470 series 2.5″ SSD with a user manual in different languages and a warranty statement.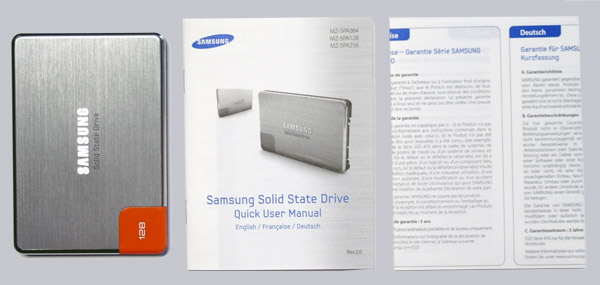 Here is the upper side of the Samsung 128GB 470 Series SSD: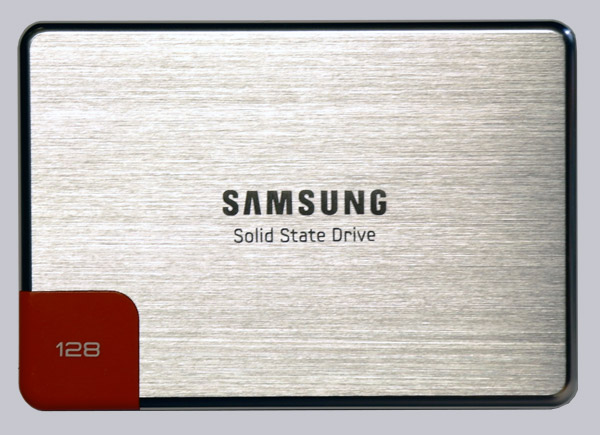 On the back one can see the complete model name MZ5PA128HMCD-0AE00 and on the left one can see the SATA2 connector with data connection and power connection: