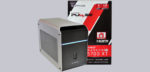 Layout, design and features …
Let's finally unpack the gearbox and see what it has to offer 🙂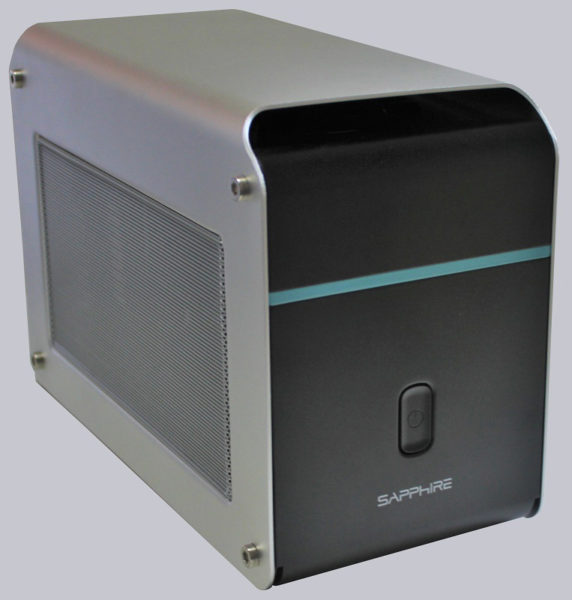 From the front we see the blue stripe (illuminated) as a design element on a black background. Otherwise only a power button is embedded.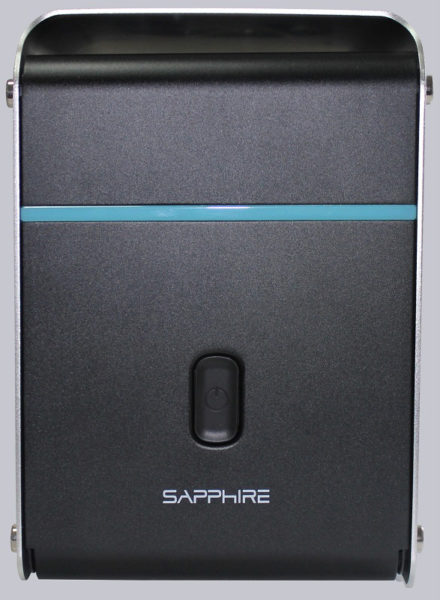 Sapphire mesh has been added to the sides. Later on, the built-in graphics card will be able to suck in fresh air directly for cooling.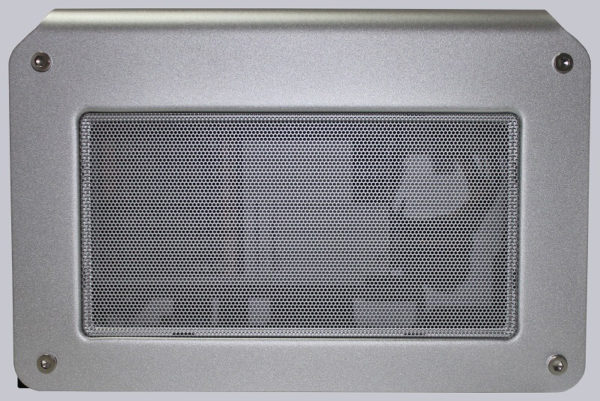 The back reminds a little bit of a no PC case. You can see the slot panels that will later give way to the graphics card, the power supply and also the USB connection and the LAN port. The Gearbox can also be used as a kind of docking station.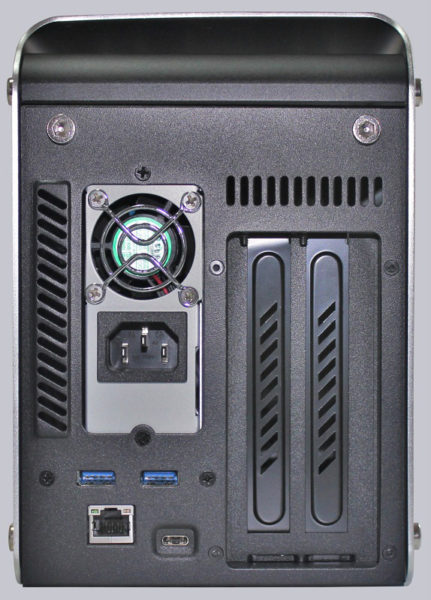 The other side of the gearbox, on the other hand, is relatively unspectacular. But if you paid attention, you surely noticed that we have seen 10 hexagonal screws by now. Later, you have to loosen 4 of them to open the case by folding it up. We have loosened all screws in the test. Of course, it's a matter of taste, but the screws, which are rather unusual in the PC area, round off the noble overall picture in our opinion.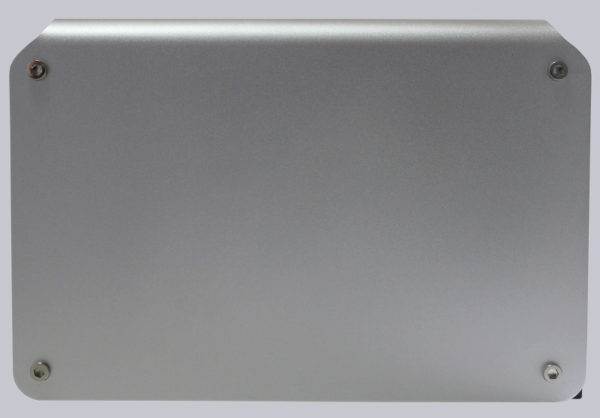 Also the underside shows us further ventilation openings.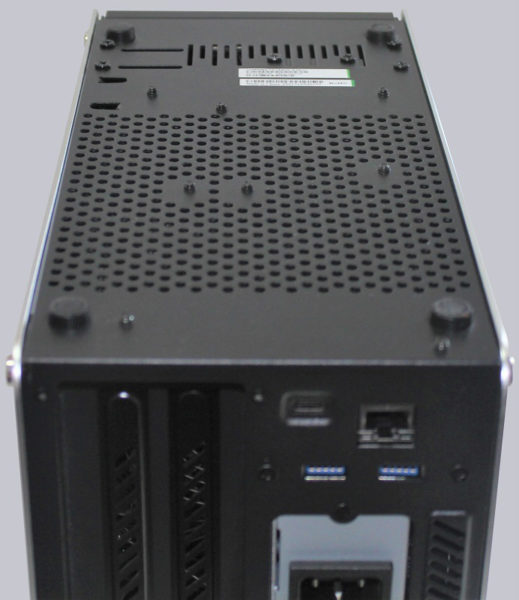 Between the actual case and the cover is a gap through which we can already see the two 120mm case fans.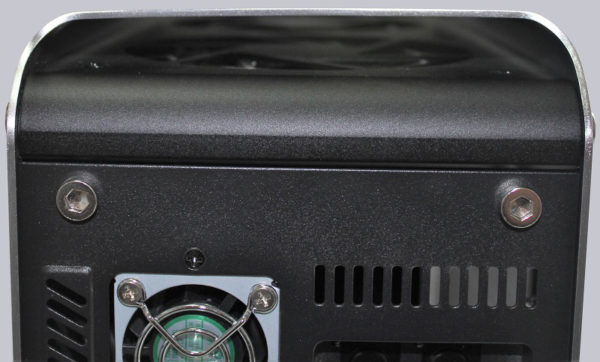 After we removed the lid, we can see the fans better 😀 And of course the rest of the interior.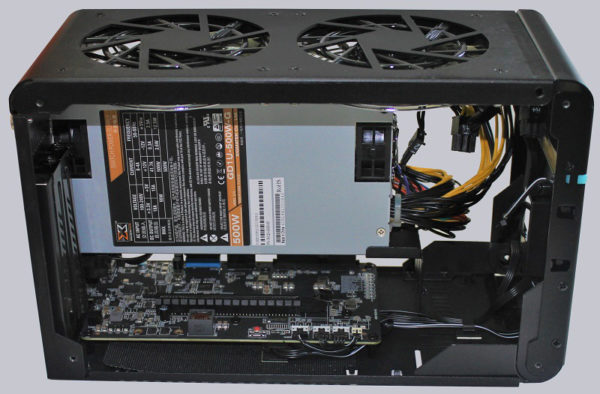 The front part of the case can be folded down, or even folded forward together with the upper fans and the whole case cover, if you only loosen the 4 screws listed in the manual.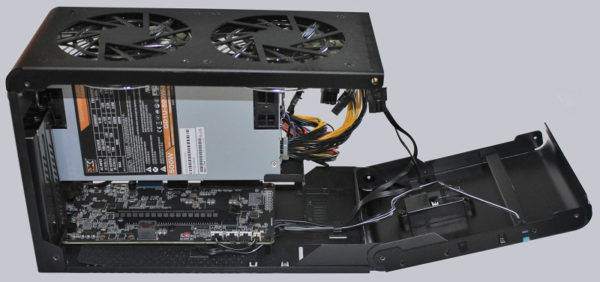 Here we see the 500W power supply from close up. Basically it's a Flex-ATX design with +3,3V, 5V and 12V, but of course in this case the cables and connectors are specially designed for the Sapphire GearBox case.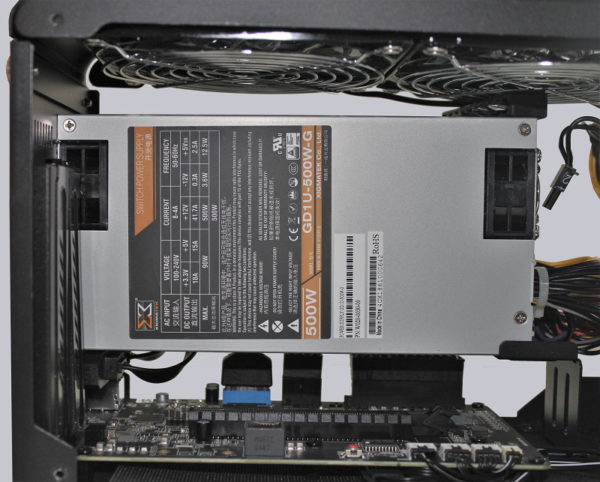 If we look at the "motherboard" from close up, we see the PCIe x16 slot, where we will later insert our test graphics card.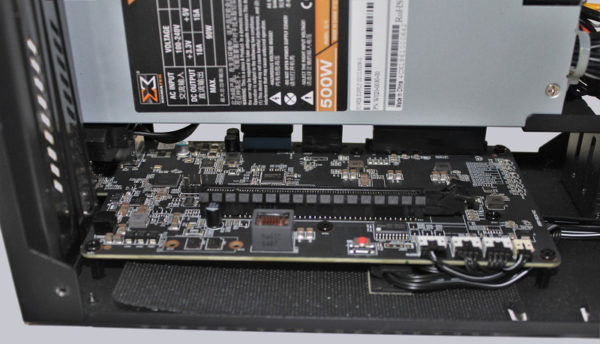 Hidden behind the power supply we find the connection …

… for the power supply and the USB ports.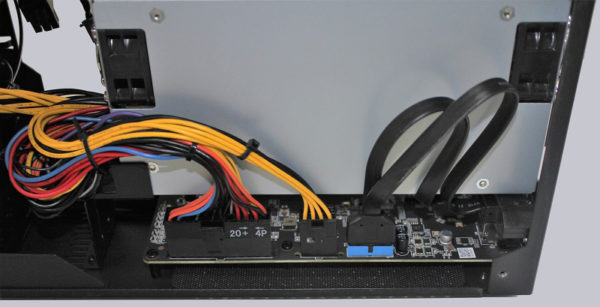 Also the cover of the case can be removed easily and has so much space for the installation of the graphics card.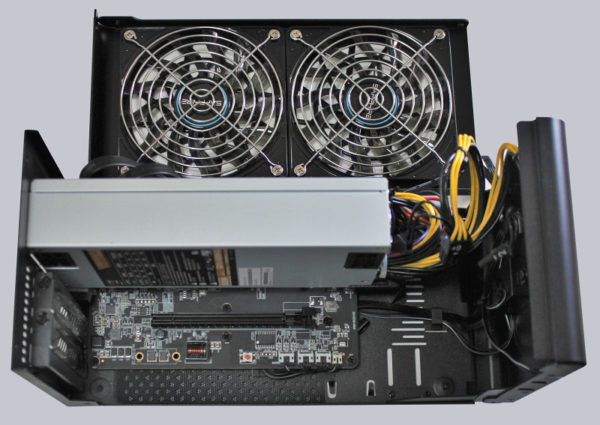 Fortunately Sapphire provided us with the Pulse Radeon RX 5700 XT for the test, because unlike the recently tested Sapphire Nitro+ Radeon RX 5700 XT 8G SE, this one just fits into the gear box.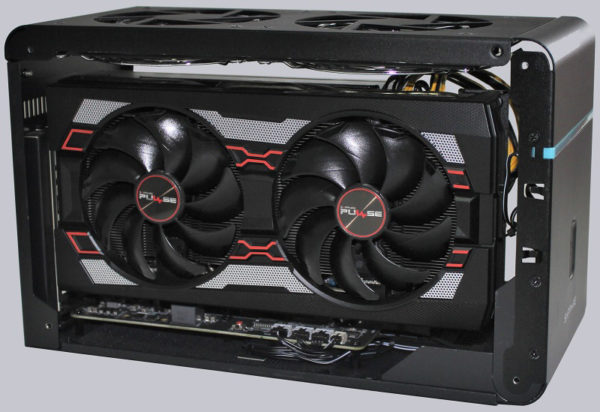 Sapphire Gearbox Practical testing …