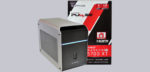 Today we have on OCinside.de a review of the Sapphire Gearbox eGPU with Sapphire Pulse Radeon RX 5700 XT. Today we are testing the Sapphire Gearbox, which allows to run fast PCIe graphics cards via Thunderbolt 3 externally on Apple MacBook, Mini-PC or Laptop with Thunderbolt. For this purpose we install a Sapphire Pulse Radeon RX 5700 XT in the Sapphire Gearbox and replace a GTX 970M, for example to breathe new gaming life into an old gaming laptop.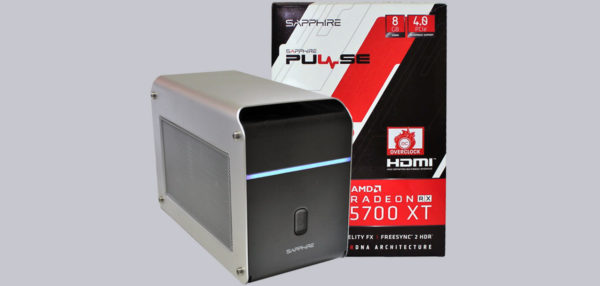 Thanks for the support …
Thanks for the support to Henro and the manufacturer Sapphire.
The Sapphire GearBox currently has a price of approx. 299 Euro (10/2020).
Here you can order the Sapphire Gearbox.
The delivery of the Gearbox …
The Sapphire Gearbox reaches us in a very plain cardboard box. We cannot say with certainty whether this is due to the test sample and whether there is a more elaborate packaging available in stores. However, it is to be assumed, since Sapphire normally uses very attractive and elaborately designed packaging.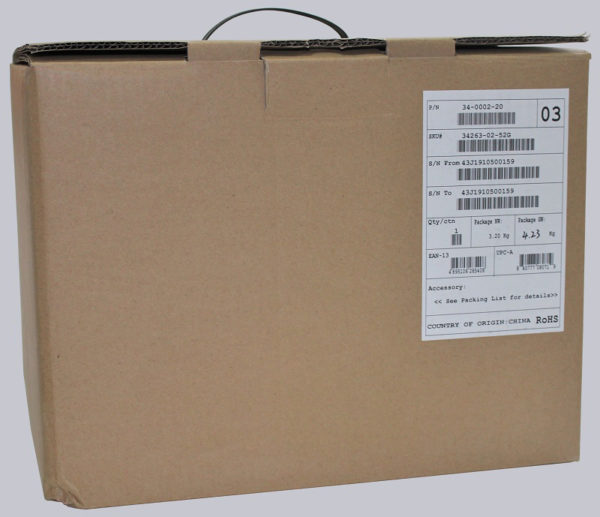 So there is nothing more to discover from the outside than the nameplate.

This is included in the delivery package …
At the top of the well-padded box is the accessories box.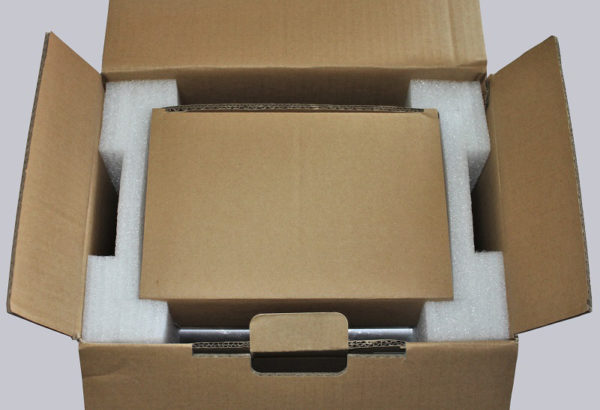 Underneath we see well protected the Gearbox housing.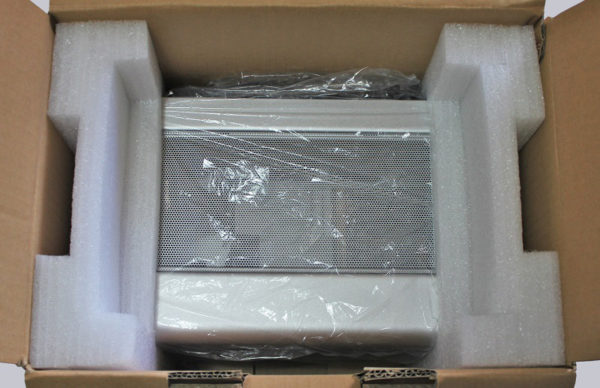 In the accessory box are the necessary connection cables ( power cable and Thunderbolt cable), a printed quick start guide and a hexagon key. We will need this key later to open the box.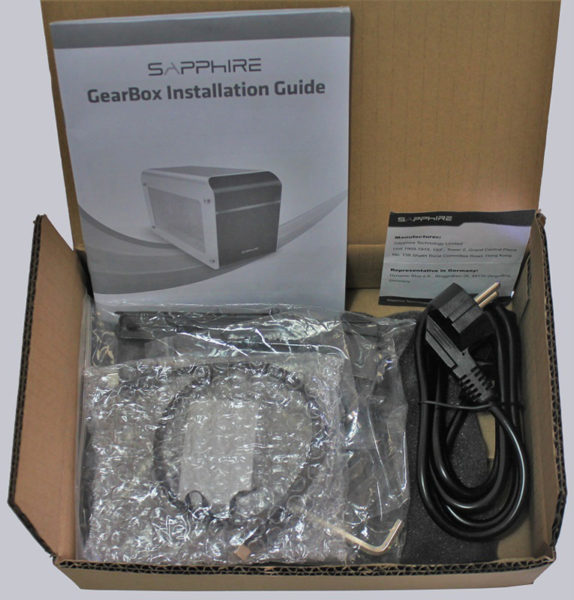 Sapphire Gearbox technical specifications …