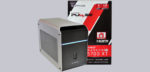 Practical testing …
For practical testing we connect the gearbox with an Asus ROG G752VT gaming laptop. The hardware is slightly dusty, but the Intel Core i7-6700HQ CPU would still be sufficient for gaming with a high performance graphics card. The integrated nVidia GTX 970M however has its problems with current gaming titles. A good opportunity for Gearbox to help the ROG G752VT laptop back on track.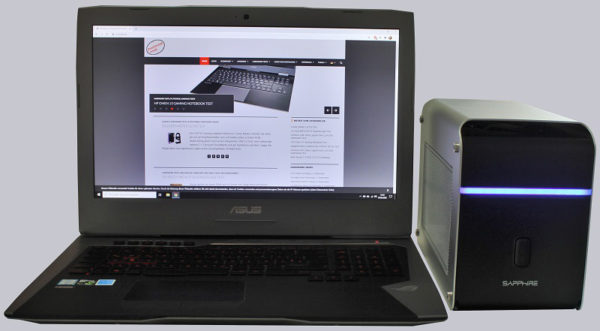 Connected and switched on we get a message to set up the Thunderbolt connection.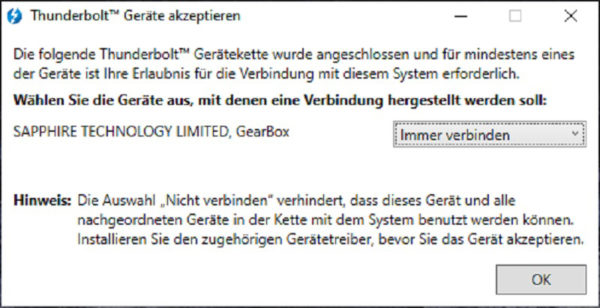 After that the graphics card can already be found in the device manager. Just as if it was installed internally.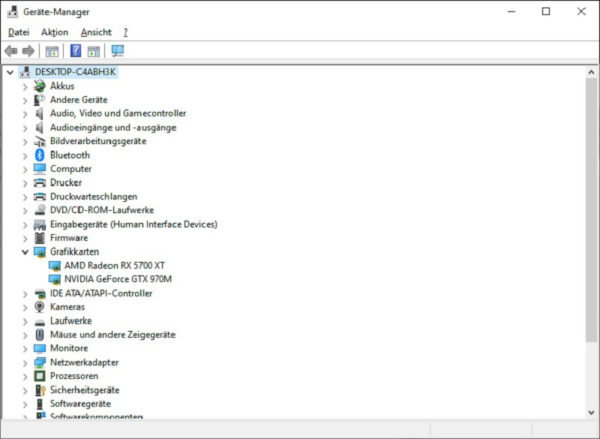 After we downloaded and installed the latest driver from AMD instead of the Windows driver, we now have access to both the nVidia and AMD driver menu.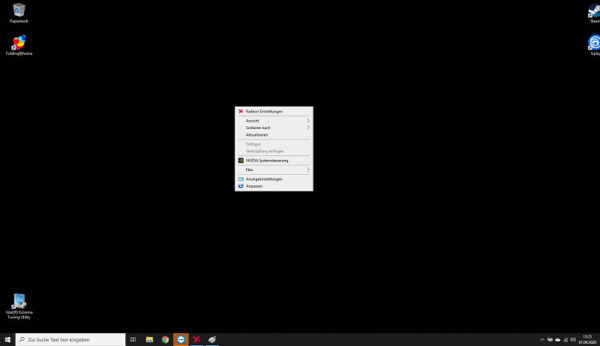 Also via GPU-Z we can now read out the 5700 XT graphics card as usual.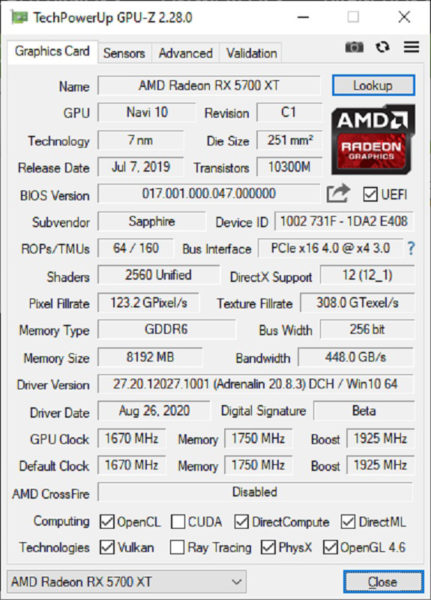 Sapphire Nitro+ Radeon RX 5700 XT 8G SE graphics card benchmark results …