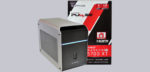 Result and general impression …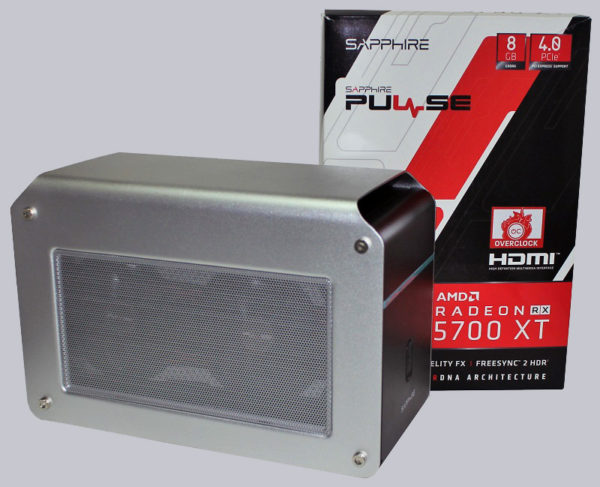 The Sapphire Gearbox is an interesting solution to help older gaming laptops or those that never had a dedicated graphics card installed!
Visually it looks great and offers additional USB ports and the LAN connection as well as docking station functionality.
The Sapphire Gearbox benchmark results also convinced us! Of course, the Thunderbolt interface does not provide as much performance, but the difference is not as dramatic as you might think. So it might be worthwhile to choose this way of upgrading your graphics card if you don't want to have the gaming performance portable all the time, but rather "dock" your laptop at your desk in the evening for relaxed gaming.
There are two things you should consider, however: The choice of graphics cards is limited by the maximum length of 266mm. This is certainly not as critical as with some ITX cases, but it does limit it a bit. You should also think carefully about spending almost 300 Euro to connect a graphics card to a laptop. On the other hand you get a solution to use a graphics card even over several notebook generations.
If the usage scenario fits, the Sapphire Gearbox is a great solution in our eyes
With this innovative solution the Sapphire GearBox receives our OCinside.de Innovation Award 10/2020!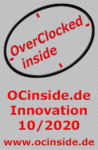 Discuss in our forum and share experiences about the Sapphire Gearbox …
Here you can order the Sapphire Gearbox.
Read on in the hardware test area with several hardware reviews …