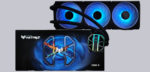 Layout, design and features …
The Sapphire Nitro+ S360-a is an all in one water cooling solution with permanently connected rubber hoses protected by a nylon braid. On the pump itself, the hoses are flexibly connected, so you get some play when mounting the pump.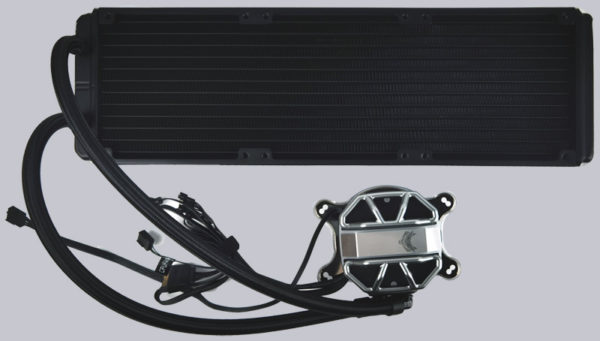 We have hardly ever unpacked a radiator that was absolutely perfect and did not have a bent fin. Sapphire has done it!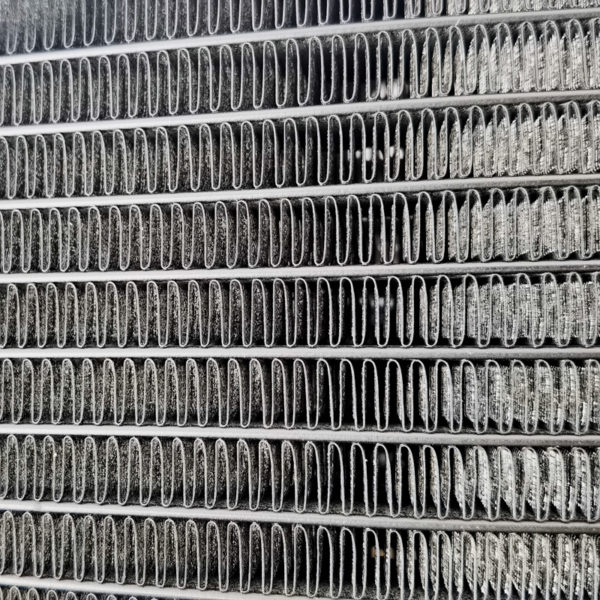 The underside of the radiator is also perfectly protected. Here, additional plastic covers have been applied to protect the fins from damage!


On the front of the radiator is a sticker with CE and other certifications as well as the patent number. Here you can also find the actual OEM manufacturer Asetek, an old acquaintance in AIO manufacturing.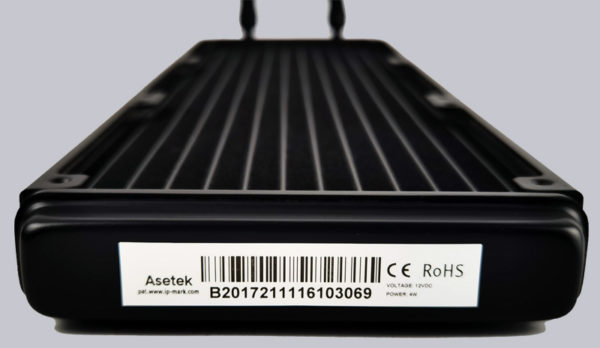 The connections on the radiator are also neatly finished.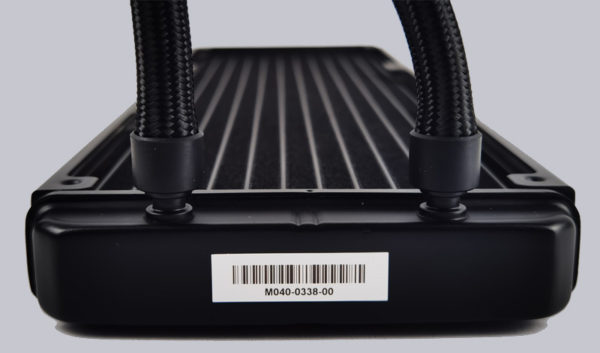 The pump of the AIO is particularly strikingly designed, Sapphire calls it the Organic Spider Pump Cap Design. You can also already see the connection cables of the AIO underside here.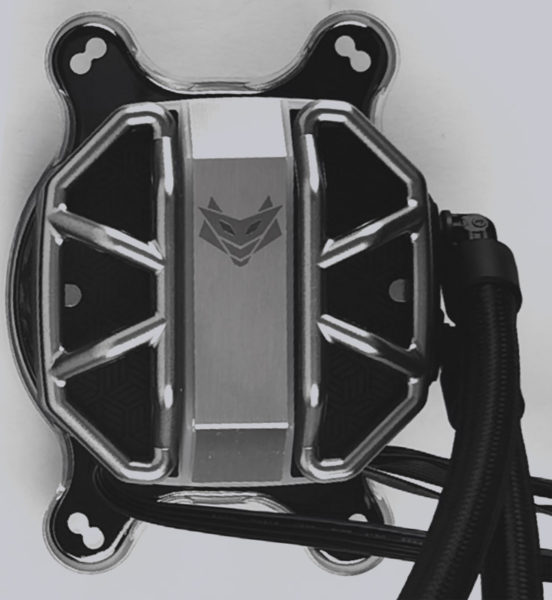 On the side of the pump, the hoses are mounted movably and the pump housing was made entirely of plastic.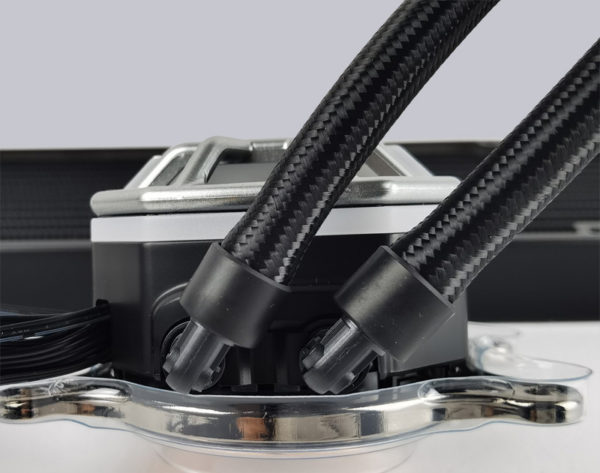 Of course, even the copper base is perfectly crafted and the thermal paste has also been thought of, which Sapphire has already applied in advance.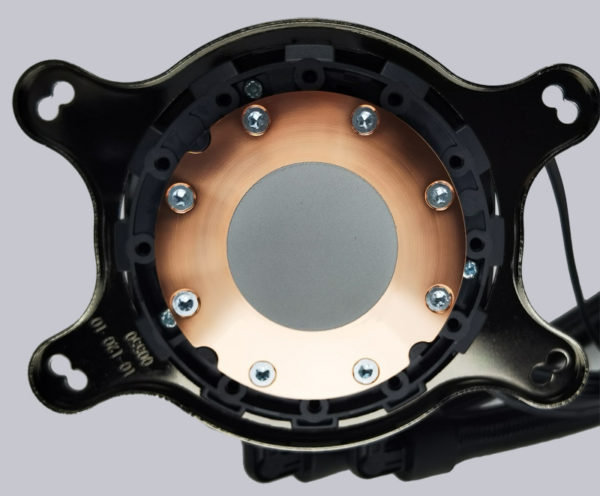 Like the rest, the fans are very high quality workmanship and covered with an unusual design. Of course, this also has a special name, it is called the "SAPPHIRE NITRO+ HYBRID Fan Blade Design".

Of course, the stickers with the technical data on the back should not be missing. You can also see the rubber pads for acoustic decoupling at the fan's corners.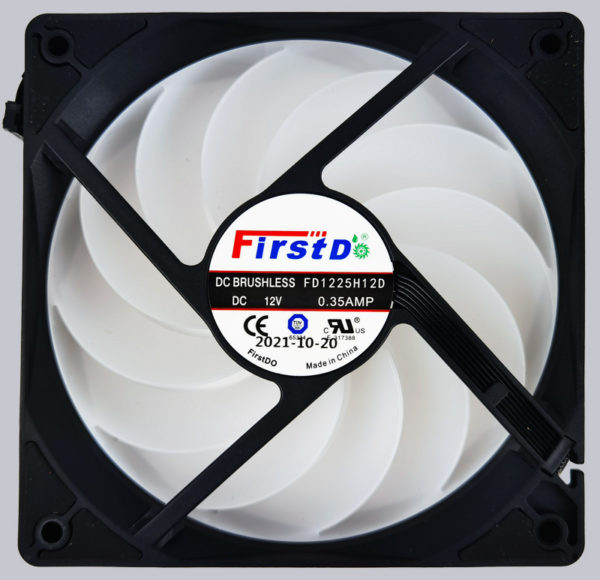 Unfortunately, the fans have proprietary connection and can only be operated together with the pump where they are connected.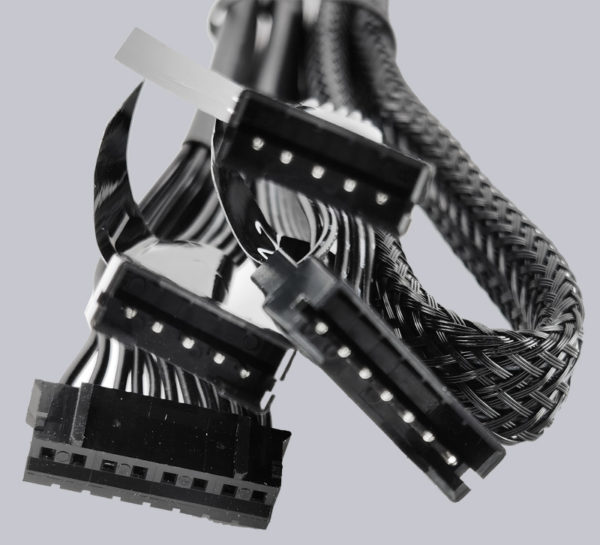 Here you can see once again a view of the total work of art.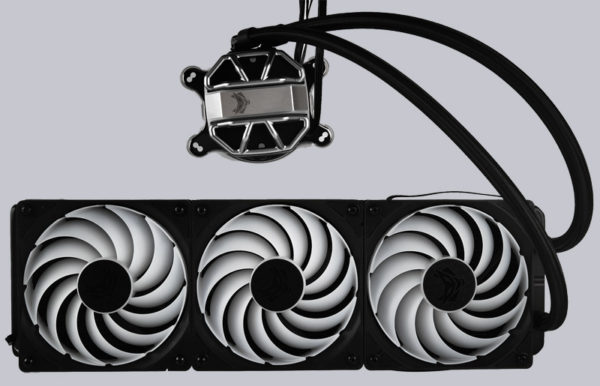 Next, we mount the water cooling in our AMD test system.
Sapphire Nitro+ S360-A Installation …