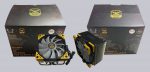 Result and general impression …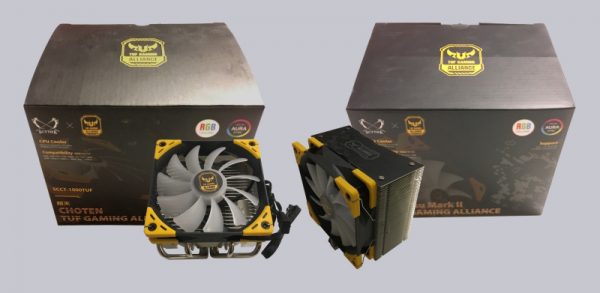 Scythe presents with the Scythe Choten and Scythe Kotetsu Mark II TUF Gaming Alliance two old coolers in a new design. As far as performance is concerned, both coolers are convincing.
Scythe required a surcharge of 12 Euro for the RGB lighting including design upgrade. Those who only value good cooling performance can choose the conventional design and save the TUF surcharge.
Otherwise there is nothing to complain about with both coolers, the manufacturing is first-class and both coolers are pretty to look at. Which of the two coolers is the better choice is difficult to say in general, as each has its advantages and disadvantages. The Scythe Choten Top-Blow cooler cools the voltage converters around the CPU socket better, but the Scythe Kotetsu Mark II Tower cooler offers the option of a second fan.
Both coolers are also recommended without hesitation.
Discuss in our forum and share experiences about the Scythe Choten and Kotetsu Mark II TUF …
Here you can order the Scythe Choten and Kotetsu Mark II TUF at a reasonable price.
Continue to the hardware test section with many more reviews …