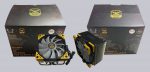 Today on OCinside.de we have a look at Scythe's new CPU air cooler Choten and Kotetsu Mark II each in TUF Gaming Alliance design. What this is all about and whether the two coolers are convincing us, we show in the following test report.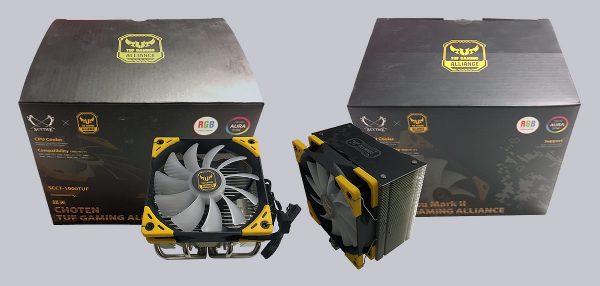 Thanks for the support …
Many thanks for the support to Itchi and Scythe.
The Scythe Choten TUF Gaming Alliance Top-Blow cooler currently has a price of about 45 Euro (06/2019) and the Scythe Kotetsu Mark II TUF Gaming Alliance Tower cooler is about 50 Euro (06/2019).
Here you can buy the Scythe Kotetsu Mark II
and the Scythe Choten
.
Delivery of the Scythe Choten and Kotetsu Mark II …
The two coolers Choten and Kotetsu Mark II are delivered by Scythe in almost identical boxes. Apart from the type designation and smaller details they do not differ. Each box is a classic TUF design. Fortunately the compatible sockets are listed on the packaging.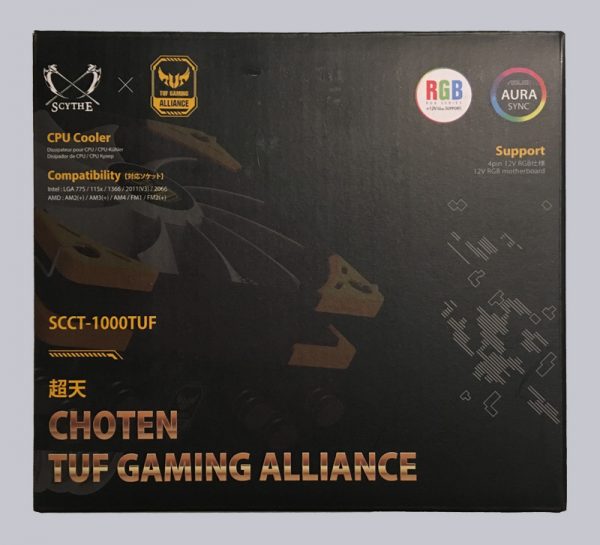 The side of the package shows a precise schematic drawing with dimensions as well as some details about the built-in fan. The difference between the two coolers is also noticeable here.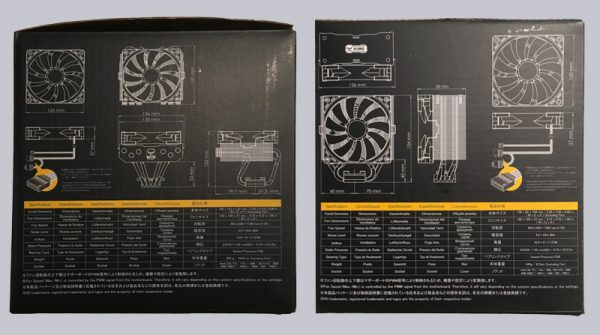 Let's start with the Scythe Choten. After opening the package the already pre-assembled fan smiles at us. Next to it we find a small box with mounting material as well as mounting instructions.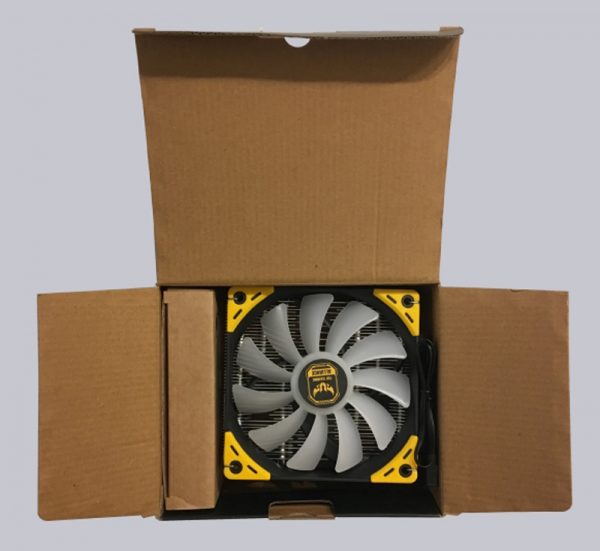 As usual with Scythe, the mounting material is very neatly processed and looks familiar. A bag with heat conducting paste is also included.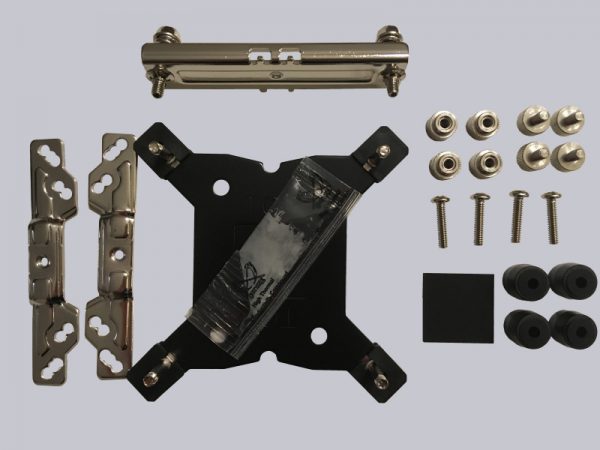 At second glance, the assembly instructions are easy to understand and available in several languages, including, of course, English. However, you don't need to read much anyway, as the illustrations are self-explanatory.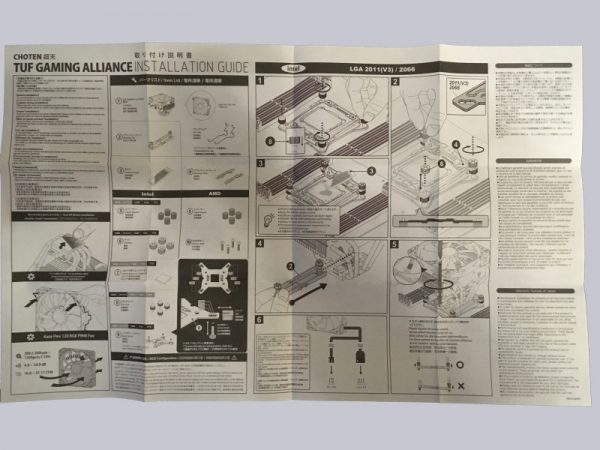 Now we come to the Kotetsu Mark II in the TUF Edition. In contrast to the Choten, when we open the package we don't see the fan, but the accessory box.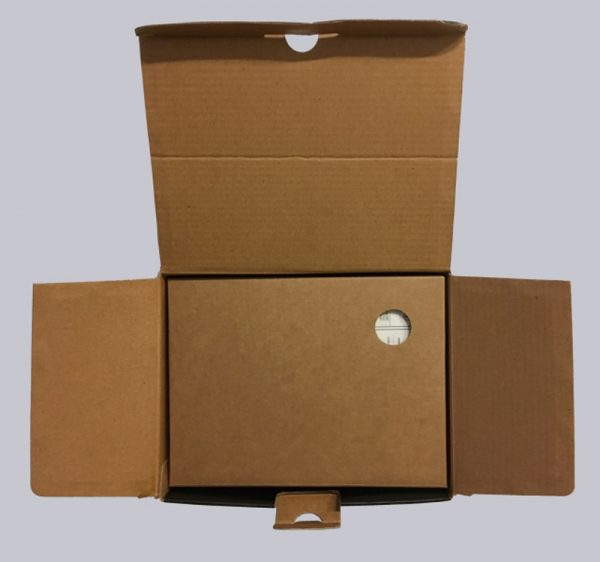 After we have removed them, we can see the fan and the cooler. It is not pre-assembled here. This is due to the package size and no worse.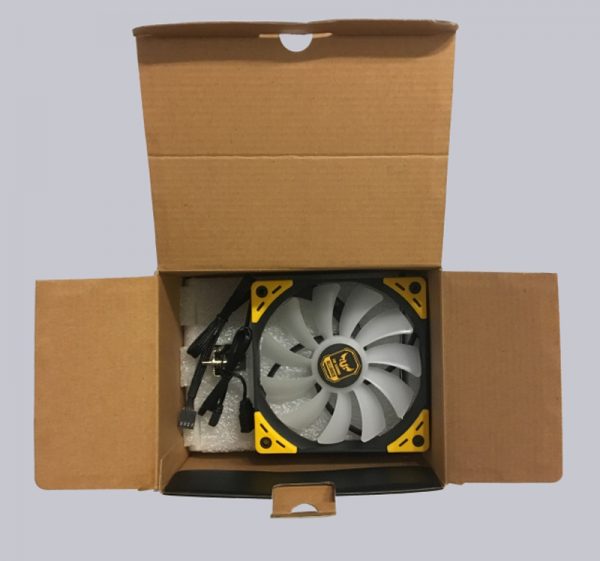 A look at the mounting material reveals small differences to the Choten. Also included is a small bag with heat conducting paste and in addition Scythe includes two more fan clips, with which you can mount a second fan, which is optionally available.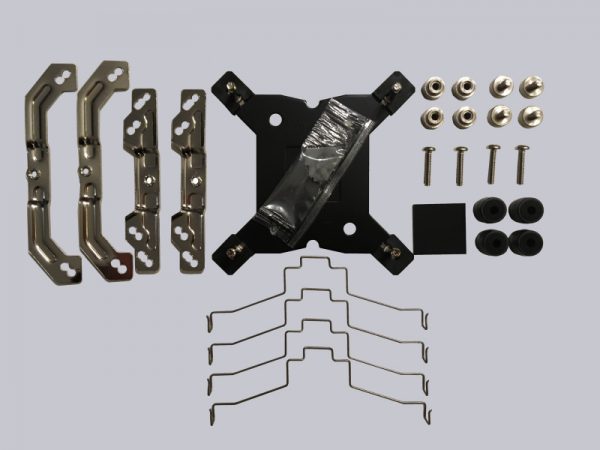 The assembly instructions leave no questions unanswered, as with the Choten.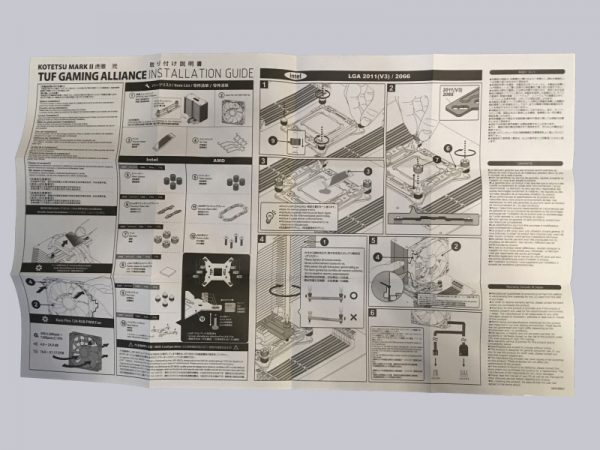 Now let's have a look at the technical data …