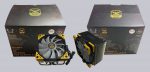 Layout, design and features …
As mentioned above, both coolers are TUF-designed. If you do not know what to mean, you do not have to worry. TUF is a private label of ASUS. In contrast to ROG (Republic of Gamer), which is more aimed at gaming systems, TUF is designed for durability and reliability. This is underlined with a black colour and spot camouflage. The fan offers a bit of easing, because it is coloured yellow at the corners. Otherwise, the coolers do not differ from the normal versions in plain silver.
Let's start with the Scythe Choten. This cooler is a classic top-blow cooler with a pre-assembled fan.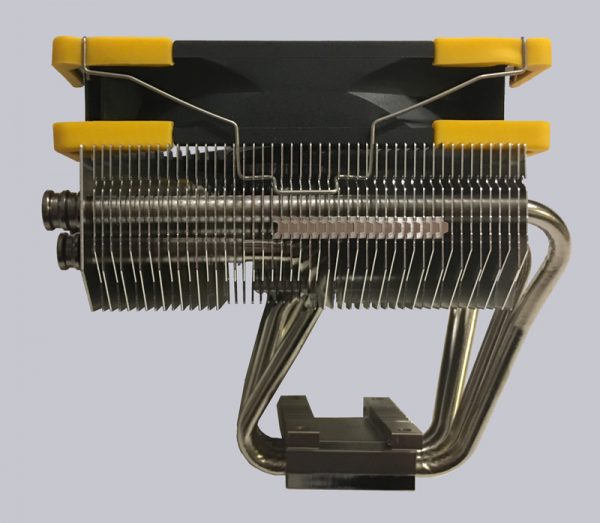 A look at the side shows the spot camouflage pattern and the TUF Gaming logo.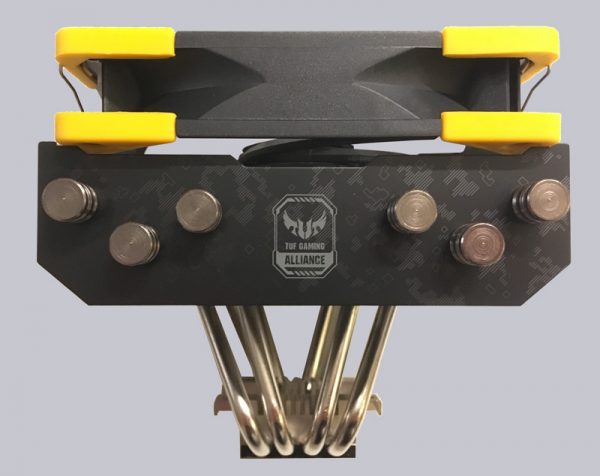 The manufacturing is first-class as usual from Scythe. After removing the safety foil, we look at the nickel-plated copper base. This is polished and does not show the slightest scratch.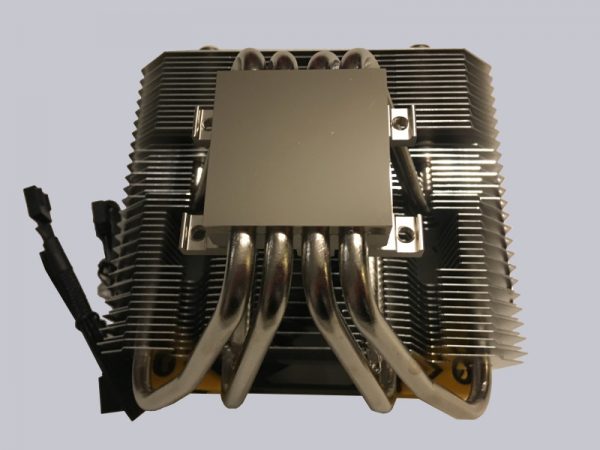 We continue with the Scythe Kotetsu Mark II. This is a classic tower cooler with the possibility to mount 2 fans.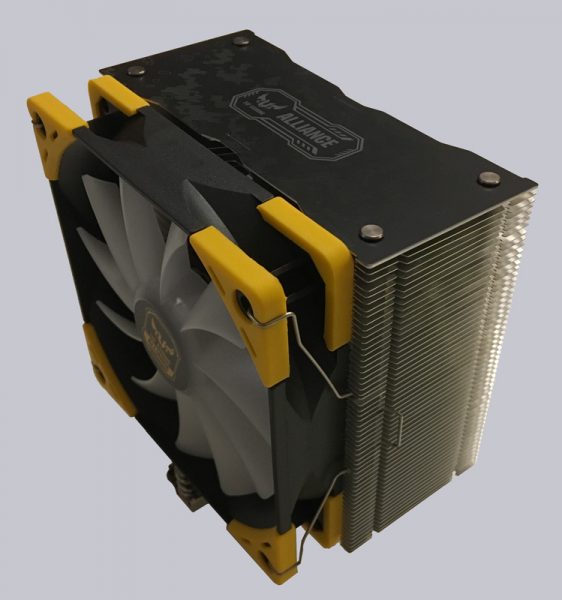 When it comes to design, we quickly realize that there are no optical differences. The Choten and the Kotetsu Mark II differ only in their construction.
Scythe Choten & Kotetsu Mark II TUF assembly and installation …