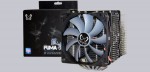 Layout, design and other features …
Let's have a closer look at the Scythe Fuma CPU cooler.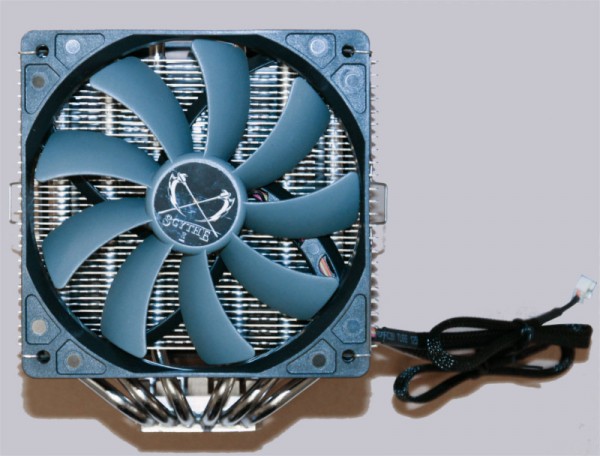 The most outstanding feature of the Scythe Fuma is its two tower design with aluminium fins in a zigzag pattern.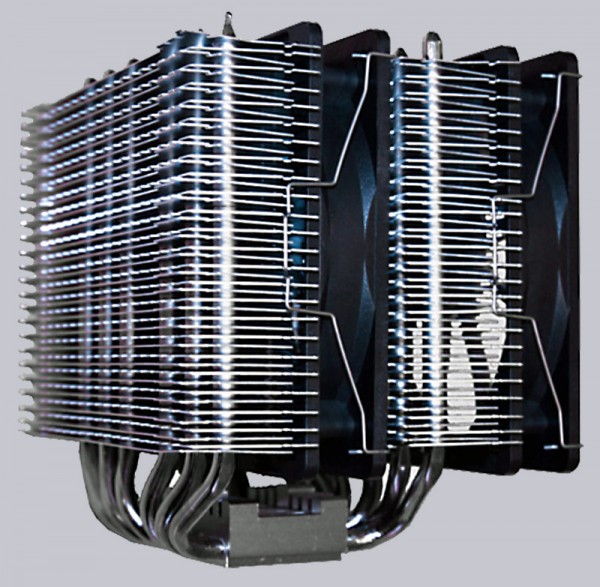 Here the top view with the ends of the 6 heatpipes.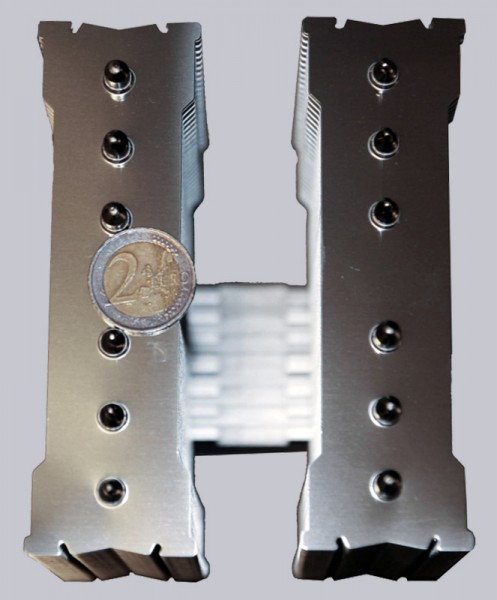 The nickel-plated copper base plate has additional fins to emit heat.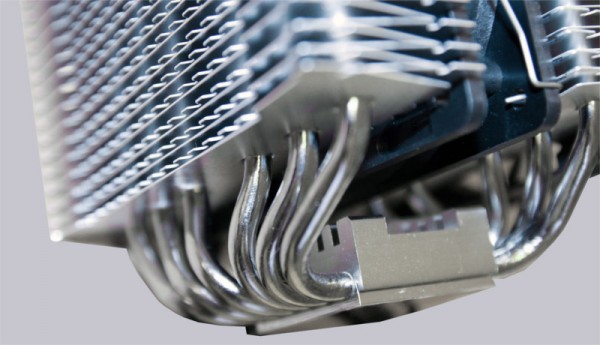 The polished contact surface could serve as a make-up mirror.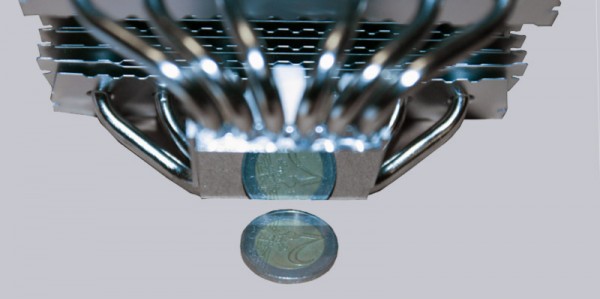 Because of the third pair of retaining clips one could even mount another fan to the rear heatsink. We didn't test this option as there was no third fan included. But we could not resist to photograph the resulting wind tunnel.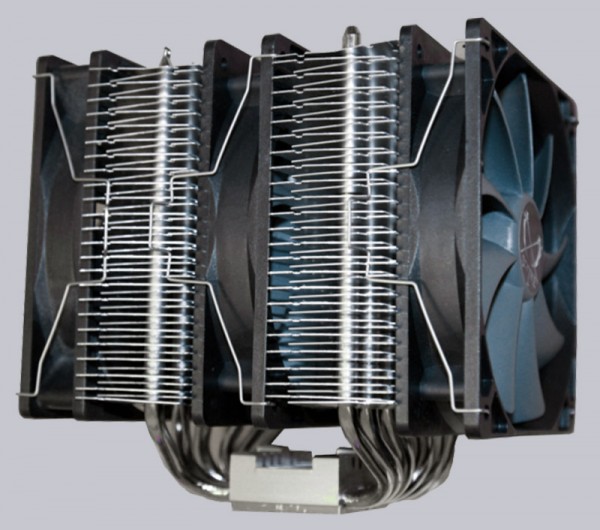 The supplied fans are 12cm 'SlipStream' fans, which are also very popular as case fans. But they are not available in this type with gray fan blades.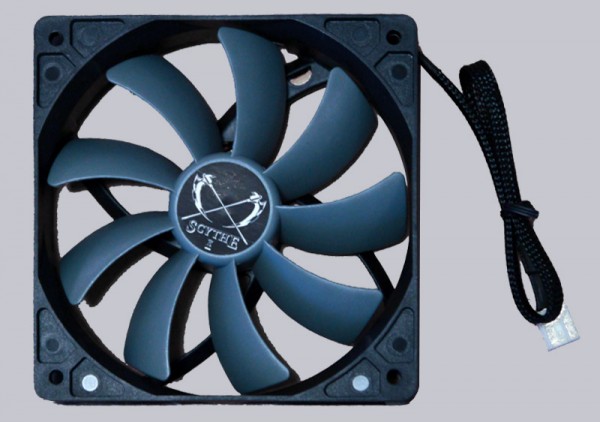 Scythe Fuma installation …